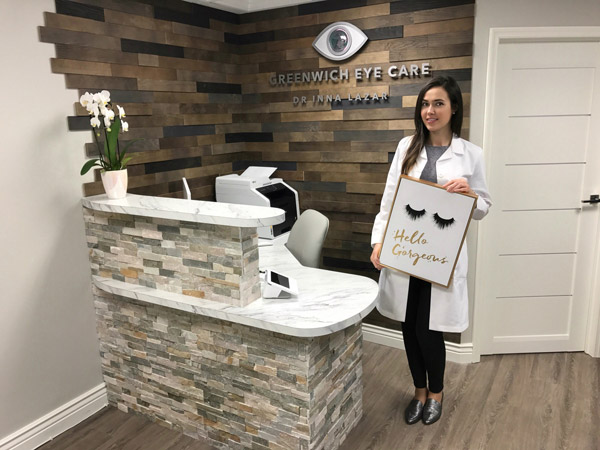 Once Inna Lazar, OD, decided that she wanted to open her own practice, the process moved quickly. It took just five months from finding her space in November 2016 to opening the doors to Greenwich Eye Care in March of this year.
One factor in the speedy timeline was an excellent first meeting with Edward Mamelok, owner and licensed optician at 20/20 Optical in Greenwich, Connecticut. He had been on his own for 25 years but felt that the timing was right to create a space where an OD who wanted to focus on eye care, not eyewear, could start a practice.

Dr. Lazar says that the concept was perfect for her. She'd graduated the year prior and wasn't particularly interested in making that kind of an investment in time and energy into an optical. Instead, she could direct her funds to the technology she wanted to kick-start her business with a focus on ocular disease—dry eye in particular—as well as orthokeratology. She wanted to serve the undertreated dry eye population but had found it difficult to spend extra time educating and treating these patients or fitting specialty lenses as an associate in a primary care office. "On the spot, I said, 'I'll start my practice here,'" she recalls. Dr. Lazar started the paperwork at the end of last year, and by January, renovations were underway.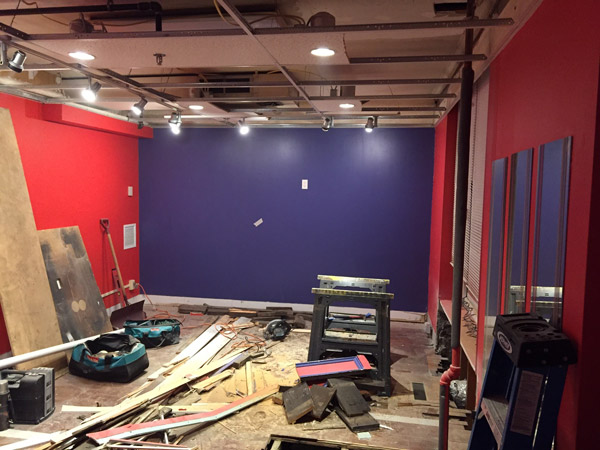 Dr. Lazar thanks her husband for his support and assistance through the renovation process. The space that Mamelok gave over to her for her new practice had previously been the children's portion of his optical. It was painted a bright red color, quite the opposite of the look Dr. Lazar had imagined. They soundproofed the walls to create separation from the activity in the optical next door, and she toned down the color palette with light gray paint and wood features. "I wanted it to be modern but natural with earthy tones, simple, but with elegance—so that patients feel relaxed when they come in," she says. Her cousin is an artist, who designed the practice logo and whom Dr. Lazar calls the mastermind behind pulling together the design.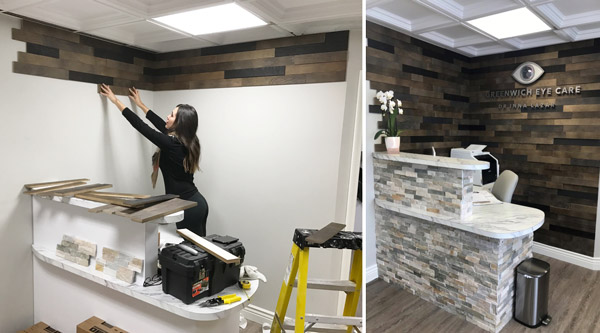 Two pieces of must-have technology from the start were her slit lamp with an anterior segment camera and her LipiScan™ for Rapid HD Meibomian Imaging from TearScience. "This is instrumentation that not everyone has," Dr. Lazar says, and she hopes it will help her practice stand out. She looks forward to adding more specialty technology as the business grows.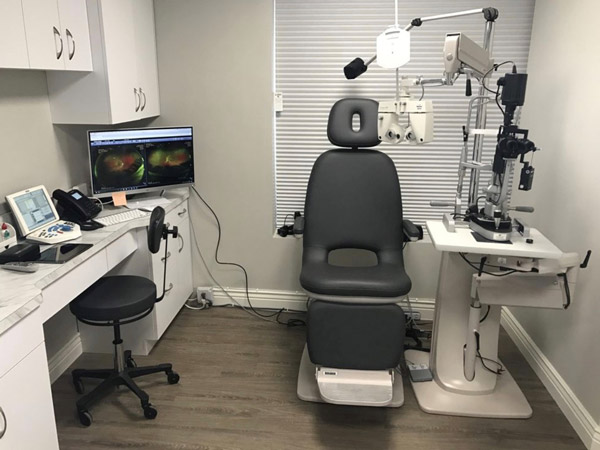 Dr. Lazar has spent time this year making connections with local pediatricians and nurses, and she plans to expand her network within dermatology, as well. Google has drawn a great number of patients into the practice, and many people stop in out of curiosity after seeing the changes when visiting 20/20 Optical. "I certainly love how patients come in and are surprised how it was transformed from the big red room to a beautiful practice," she says.
Dr. Lazar is thankful to have a neighbor like Mamelok next door, and they refer back and forth, each offering services and products that the other doesn't have. "He is excellent, and his work is flawless," she says. She's seen customers travel great distances to get the high-end frames he carries that are not available in many locations. "They get superior care on his end, and I want to keep up with that with high-end eye care."
Editor's note: We've caught up with Dr. Lazar for an update on her office.