Hardeep Kataria, OD, FAAO, did not see herself as a business owner. She had been content working in an ophthalmology practice since her residency in 2013. "People would tell me I would be a great business owner or that being your own boss is the best, but I never entertained the idea," she says.
Perhaps hearing that so often and from so many friends and colleagues, Dr. Kataria began to think about the option a little more. "As I was working, I realized that I was limited by someone else's decision-making." She had a small taste of that when she started a dry eye clinic at the practice where she was working. "That was a really positive experience, but once the pandemic hit, the decisions were not mine to make. I wanted to expand and build the clinic, but it was not my choice to make."
Her fiancé was among her cheerleaders. She started to look for a practice she could purchase. "It was like searching for a needle in a haystack," she says. The practice revenue didn't square with the asking price or the practice was outdated. When she found a location at the end of 2020 that was available for a start-up practice, she decided to take the leap. Avant Eyes Optometry in Porter Ranch, California, is expected to open in August 2022.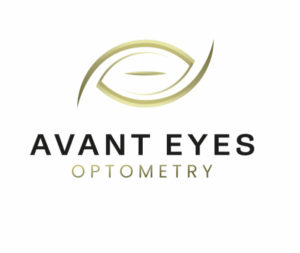 TIME FOR REFLECTION
As was true of everything during the worst months of COVID-19, initial progress was slow. "The year 2021 was challenging, but it gave me time to reflect and assess whether this was something I really wanted to do," she says. "The more time that went by, the more desperately I wanted to do this."
When the negotiations for the space were finally completed in February 2022, she had been working with consultants who helped her with negotiations and the full range of start-up decisions. The construction is still ongoing, but it's taking shape, says Dr. Kataria. She's been hiring staff, and the practice's social media page is up. Equipment deliveries arrived, and she worked with an architect and designer to create the space she wanted.
The practice is located in a high-end shopping center with a Whole Food grocery, a Nordstrom Rack and an Ulta, along with lots of restaurants. "The community has a mini-Beverly Hills feel; it's very walkable and people stop and look in my windows," she says. She is also neighbors with a chiropractic office and a jewelry store.
The interior features Japanese-inspired décor with white and black marble, wooden slats and greenery of live plants. "It's a clean and modern space, with marble-look wallpaper that elevates the space. I love the abstractness because it's calming to me. I'm a very sensory individual, and neutral hues calm me."
NOT ALWAYS EASY
What was perhaps most surprising and distressing to her was the number of people who told her that she should not be taking this step. "I've had ODs and MDs say that I should be focused on building a family or that I was limiting my opportunity to speak on behalf of industry. They told me that if I opened a practice, it would be very difficult to balance my business and do anything else," she says. Others told her that it was a fool's errand to try to open a medically oriented practice and that she couldn't be successful.
Those criticisms rattled her. "The reason I chose not to go into private practice earlier in my career was because I didn't know how to mesh medical optometry with the private practice. The process was unfamiliar to me, so I felt fear and anxiety. I thought if I can't do medical optometry, I don't want to practice – so I cannot be in business for myself."
She is learning to quell the voices of the naysayers and surround herself with problem-solvers instead. Despite those who told her she'd never get the return on investment for dry eye equipment or an OCT, she's bringing it in anyway. "I am setting myself to be a medically focused optometric practice from the start. We'll have a small optical, but my goal is not necessarily to be the family primary care spot. I want to bring my residency and medical training to the forefront of optometry," she says. She has heard from friends and neighbors that they are waiting five months to get an appointment with an ophthalmology practice. "It's an unmet need." In fact, she'd love to implement a student program where she can bring optometry students in to see how a medical practice can work.
The slowdown of the COVID-19 pandemic gave Dr. Kataria time to reflect on what she wanted. And much to her surprise, what she wanted – after years of dismissing it – was to open her own private practice.