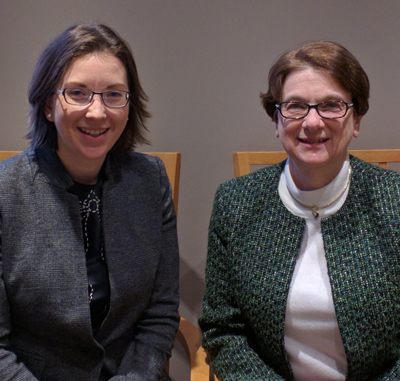 There wasn't a bit of extra space to be found in the Belmont, Massachusetts, location of Bennett Family Eye Care. "When we first opened, we had three lanes, and then we added a fourth. We took over the contact lens training room and made it a fifth exam lane and then we took over half the pretest area and made it a sixth lane. There was no other space," says Rebecca Maida, OD, who joined her mother Linda Bennett, OD, in practice in 2008.
With five doctors—all women, incidentally—the need for more space was critical. For several years, Dr. Maida and Dr. Bennett were eyeing possible locations. They had parameters: if they chose a second building, it needed to be close enough to make travel convenient. They ended up picking nearby Arlington, a town in which all the practicing ODs had retired and Bennett Family Eye Care had already acquired the patient files of two of those practices. "It was the perfect place. We had a base, and there was a need," Dr. Maida says.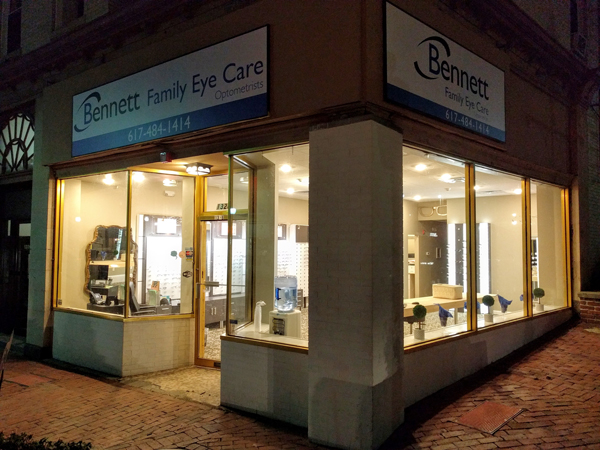 They had decided that they did not want to overextend themselves. "We didn't want it to be too big because we planned an exit strategy if it just didn't work," she says. They found an 1,100-square-foot building that was a little smaller than they wanted, but the location was right. However, those lease negotiations fell through. Fortuitously, a landmark ice cream parlor, Brigham's, was closing a location just nearby. The space was 1,200 square feet, right by an intersection of two main streets and with plenty of available parking. Plus, everyone knew where Brigham's was, Dr. Maida says.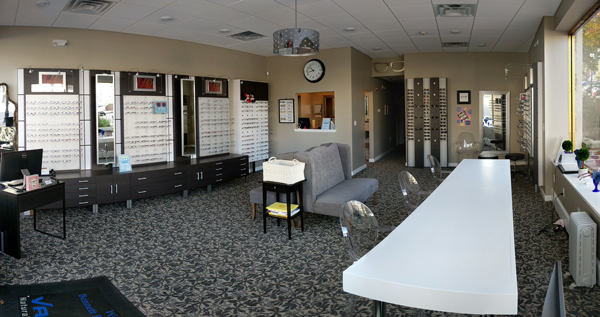 When renovating the location, the doctors wanted to keep a little of the Brigham's throwback vibe. They were able to salvage a big mirror, but the idea of renovating the booths as dispensing tables just didn't work. There are some decorations from the ice cream parlor, and the long counter top as a dispensing table with typical ice cream parlor chairs provides a touch of an homage without being kitschy.
The new spot has two exam lanes, and one doctor works there at a time. The doctors rotate through, with each one taking a day plus an occasional Saturday. This schedule has relieved the pressure on the main location, as there are fewer times that three doctors are seeing patients at the same time. The practice hired a few more staff, as the protocol, there are two technicians per doctor, and the technicians travel with the doctor. And the office needed a little more front office support. The call center remains at the main location.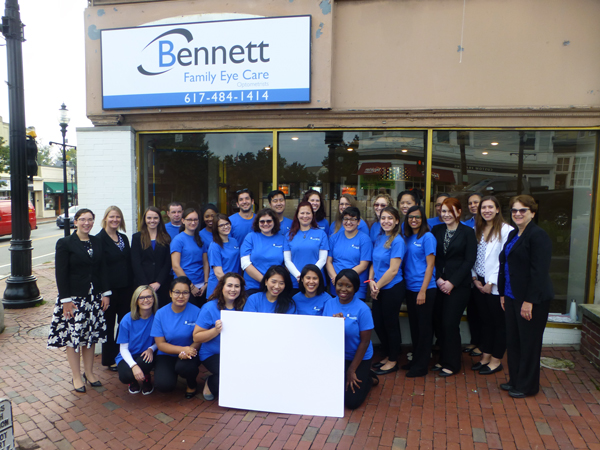 The optical at the Arlington location is a slightly scaled down version of the larger Belmont optical. "We wanted to have the same frame lines, but we might carry frames in slightly fewer colors at Arlington, for example," Dr. Maida says. This way, patients can still get what they want.
So far, the results have been positive. The Belmont location had a backlog where patients were booking exams more than a month out. The practice has been able to alleviate that somewhat already—and the demand is high enough that the doctors are looking for a new doctor to join the practice. "We took a five-year lease because we wanted to see if we could support a second practice. It looks like we can," she says.