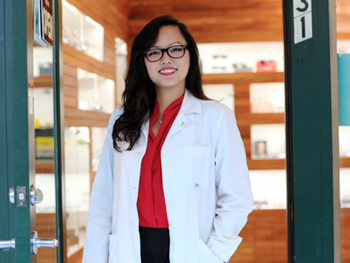 Before Amy Tran, OD, graduated from Southern California College of Optometry in 2004, she answered a professor's "$1 million question: what is the most expensive part of running an independent practice?" Dr. Tran said it was the rent/mortgage and won the prize—recognition, not cash. But she remembered that when she began looking for a practice location to call her own.
Following her graduation, she worked in a corporate-affiliated practice in downtown San Francisco for four years and then joined an ophthalmology practice, where she stayed for almost three years. When she began looking for a space to start her own practice, she remembered those lessons from school. "I wanted to open in an area that was accessible to me because I didn't want to spend hours each day commuting," she says.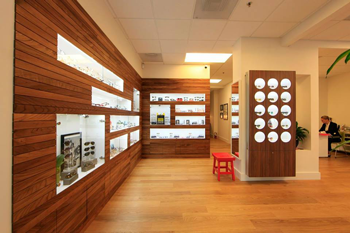 She says she actually spent years scouting out possible locations. By January 2013, she had it narrowed down to two possibilities: one in downtown Oakland and one in central San Francisco, a mile and a half from Union Square. A friend encouraged her to brainstorm the top three characteristics she wanted in a location. Her list: 1 – centrality/accessibility; 2- diversity (social and economic); and 3- visibility. "The other location had 2 and 3, but not 1. I would have had to cross the Bay Bridge every day, so that's why I chose this one," she says.
While she was searching for a location, she was also building a scrapbook of images that she had collected of design ideas. When she visited restaurants, she analyzed what she liked and how the space made her feel. "Openness, warmth and a bright environment appealed to me," she says, and when she spoke to her architect, she was able to provide guidance and images of how she wanted to create her space. The office includes light walls, light elm woods for the cabinets and large windows.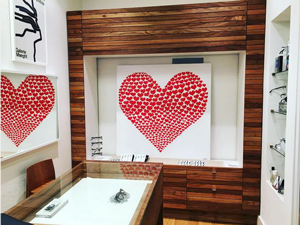 She worked with a local craftsman who was passionate about details and materials "We met up frequently to come up with designs," she says. Her budget drove some decisions. For example, when she realized that the concrete floor that she thought would anchor the modern look would cost twice as much as a white oak wood floor, she went with the wood instead. More complex than budgeting was the process of negotiating a lease and finding a contractor, she says.
In September 2013, she opened her practice. It was two exam rooms, although at the moment only one is fully equipped. The other is used primarily as a pretesting room. In her third year, the practice continues to grow from word of mouth and social media reviews.