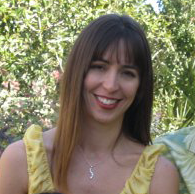 In 2004, Lori Mazza, OD, purchased her practice in a Wellington, Florida, strip mall. As she grew her business, Dr. Mazza says that she always had the dream of owning her own office building. "I was shopping around for a few years," she explains, but finding the right space was a challenge. Her desired area was predominantly composed of residential properties with fewer commercial vacancies. But the move was necessary. The office layout in 2,200 square feet was not ideal for Dr. Mazza and Kandace Haines, OD, to be working at the same time. Dr. Mazza was also sharing her office space with the pretesting room, sitting in the back corner working by desk lamp with the lights off.
Dr. Mazza eventually found a piece of land that had been foreclosed on during the downturn of the economy and began the two-year process of purchasing, requesting rezoning as commercial property and construction. "It was the right time, and we got a great price," she recalls.
Dr. Mazza and her stepfather, an architect, designed the building space and worked with Eye Designs to develop a floor plan. The building is 5,000 square feet, and Family Vision Center, a Vision Source® practice, takes up 3,500 square feet with four exam rooms and special designated pretesting areas. The office provides everyone with a better flow of movement, and the doctors now each have private offices. Dr. Mazza said she didn't have to purchase much new equipment. "We rearranged what we have, and there are fewer bottlenecks in the flow," she says. "Everyone has more space."
Eye Designs also assisted with the interior design, and Dr. Mazza played a key role in making decisions on colors, wall paper, flooring and tile. "I wanted an office that looked timeless," she says, and the classic, Florida Mediterranean style she chose is inviting, and a beautiful wood door with rod iron handles leaves a memorable first impression as patients enter the practice. "I wanted the first impression to be 'Wow!'" Dr. Mazza says.
The dispensary space also has a different feel than the previous office, as the optical area is now larger and spinning towers of frames have been replaced with a mixture of unique display cases and cabinets. "We have added more high-end frame lines to our optical offering, and we have seen an increase in revenue per patient," Dr. Mazza says. "Our displays are more visually pleasing, and we can add decorative items and point-of-purchase materials to add value to the frame lines and tell the story of the frames." The new optical layout allows her to focus more on brands than individual frames.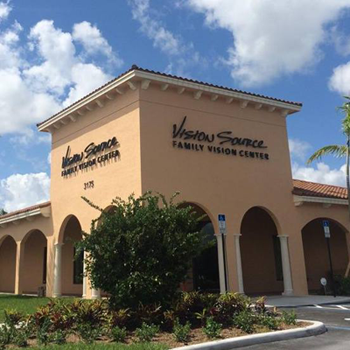 Doors opened to the new, freestanding office just about a year ago in September 2014. Dr. Mazza says that she plans to rent that extra space in the building for now, aspiring to expand into that space one day. Business continues to grow with greater visibility and exposure in its new location. "There are a lot of people walking and driving by, and we are seeing new families in the office," she says. Just 4.5 miles from her former location, it was an easy move for patients to follow her as well.
Dr. Mazza says that she is pleased with the growth and opportunity that the practice has experienced just a year after the move. "We are in the process of adding new staff," she says, adding that she also hopes to expand her specialty contact lens fittings and the vision enhancement segment of her practice, which is led by Stephen Franzblau, OD, FCOVD, and vision therapist Kim Reynolds. This terminology focuses on the enhancement of sports skills, vision awareness, eye-hand motor coordination and visual teaming and tracking. The practice doctors and staff prefer the word "enhancement," as opposed to "therapy," to focus on the positive outcome, as opposed to a problem.