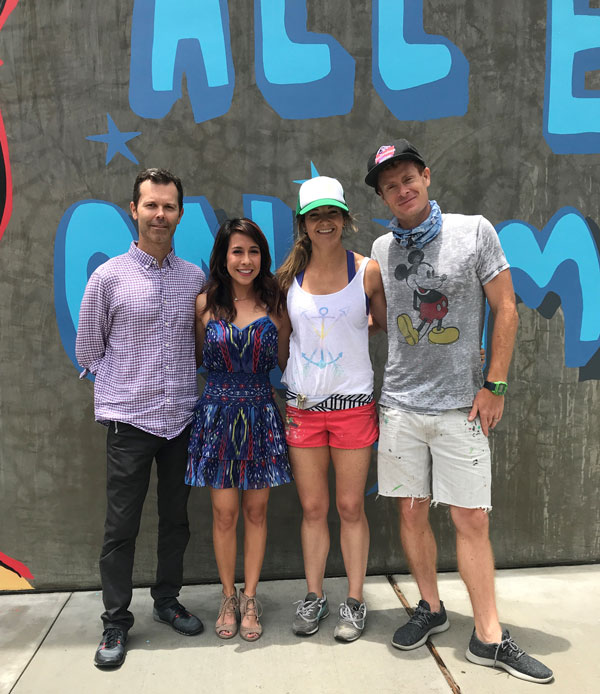 The artsy downtown of Austin, Texas, provided endless inspiration for Kim Wampler, OD, as she and her husband Jeff Wineinger, OD, relocated their practice Cedar Park Vision earlier this year. She plans to host local musicians in the new space, and there's a gallery wall where patients and customers can view and purchase local artwork. Dr. Wampler had a specific vision in mind for the outside of the 11,000-square-foot building, which is located just about 20 miles northwest of Austin. "Whenever I would drive through downtown Austin, the building murals would always catch my eye," she says. "I love street art and thought it would be so fun to have an 'eye catching' mural wall of our own."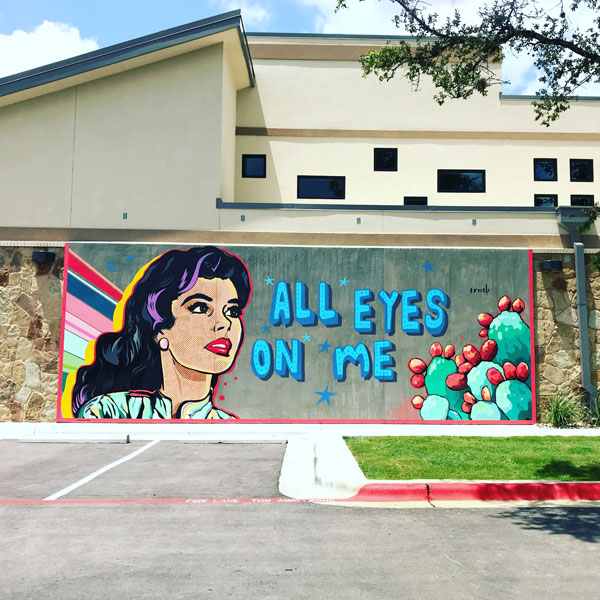 Even with its fairly close proximity to Austin, this type of street art is not common in Cedar Park, Dr. Wampler explains. Adding the mural would bring some of the downtown culture to the community in a fun way, while also creating unique opportunity for branding and marketing as well. She says that they had a great experience working with artist Mike "Truth" Johnston and his wife Erin through the process. "I let him lead the design of the piece, and we edited from there. I'm a Tupac Shakur fan, so I suggested the phrase All Eyes on Me, in reference to one of his greatest albums," Dr. Wampler says. "If people got the reference, that's awesome, but if they don't know Tupac then it's just a fun play on words for an OD. We definitely have been getting enthusiastic feedback from both groups."
The mural took five days to complete and is approximately 378 square feet. Dr. Wineinger and the couple's two children got to help with tracing, and Dr. Wampler got the chance to paint part of the mural herself. The artwork features a woman in a pop-art style. "She has a comic book hero kind of feel, and she is amazing," Dr. Wampler says. "Mike says, she's our local hero." They had planned to finalize the mural at their grand opening event with a live painting session, but thunderstorms kept them from doing so. The event was still a success, complete with a donut truck and mimosa bar.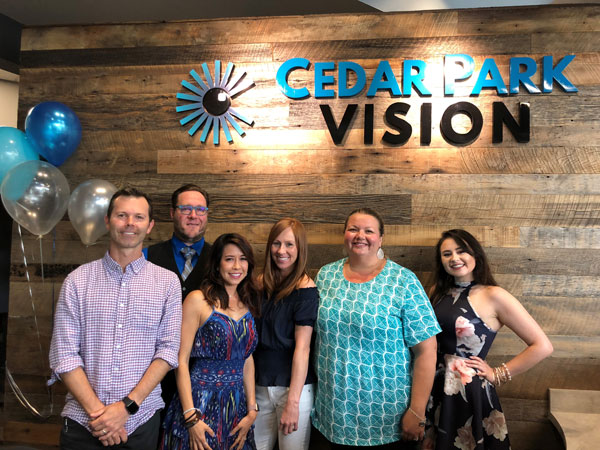 Since the mural has been up, Dr. Wampler says that there has been a constant flow of admirers stopping by off the street, from the gas station next door as well as patients just going out to snap a pic of it. She created a social media sign that says: "Like our mural? Snap & Share!" and it is displayed by a tree in front of the mural. She hopes it will raise awareness of their new office to our community. "Patients love the mural, and they think it is so cool." Dr. Wampler plans to bring even more of this style of artwork to their indoor gallery, and she's even had a few photographers and housing communities ask if they could use the mural wall in a photo shoot. "That's a wonderful compliment."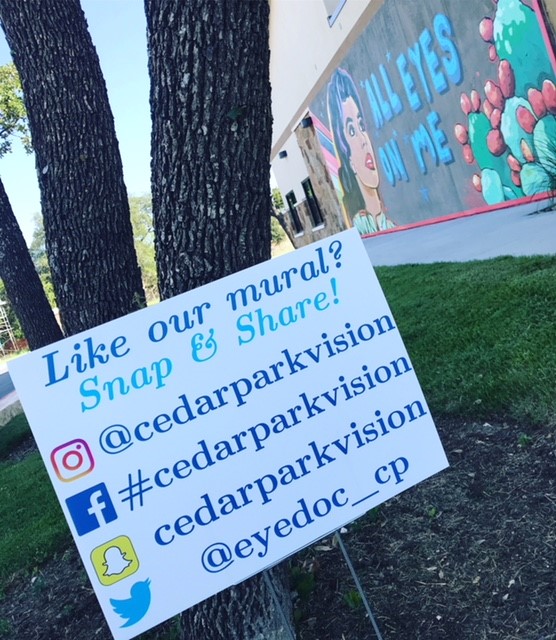 Dr. Wampler captured the mural painting on video and has shared this time-lapsed video with WO. Click here to read more about Dr. Wampler's new office.