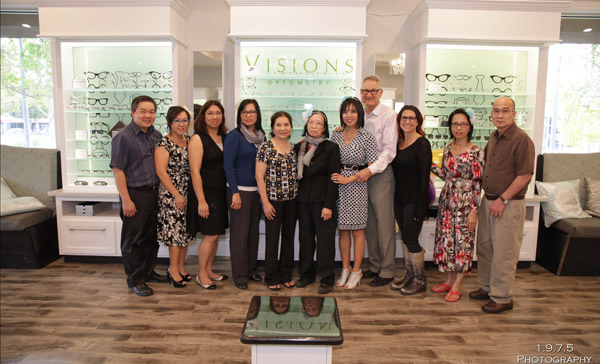 In 2009, Heidi Q.T. Pham-Murphy, OD, and her husband, Thomas H. Murphy, OD, were approached by a local credit union with a business opportunity. "We were asked to purchase a practice, and the credit union was looking for someone with experience managing a big practice to take on the challenge," she recalls. Dr. Thomas Murphy, who has been practicing for nearly 40 years, had been managing three locations for his practice Eye Designs Optometry, where Dr. Pham-Murphy had been working. While she didn't have any plans at the time to venture out on her own, she says that they both saw potential in this project and maintaining Visions Optometry, which was established in the 1950s in Sacramento, California.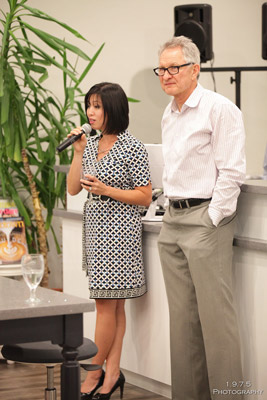 Dr. Pham-Murphy became the first female owner of Visions Optometry. For the first five years, she invested in the patient experience and technology, keeping most of the fixtures in the office the same but adding new instrumentation after the transition of ownership.
The office included high-end features such as cherry-wood custom cabinets. "We invested heavily on updating the technology, which is what we are about," Dr. Pham-Murphy says. "We invested in automated phoropters, a new suite of preliminary testing equipment and tools used in managing eye diseases such as the OCT and VEP, as well as retinal photography equipment."
Some patients stayed on board, but there was a lot of recruitment of new patients to be done. "When patients find out the practice philosophy, they stay," she says. "It's key to create that experience where they don't want to go anywhere else."
When the chance to move next door to a more street-front location arose in 2014, she decided to go for it. Dr. Pham-Murphy saw the increased visibility and additional space as benefits, but she also says that she looked forward to creating a physical space that reflected the calming, spa-like experience she had been providing to patients.
"Our goal in the design was to create a spa experience for our patients with sight, feel, smell and sound," she says. "It's always been a high-end practice, but we took it to the next level. It feels very relaxing from the moment you walk into the space." As patients enter into the beautiful practice, they are greeted with a calm and inviting scenery. "We attempt to stimulate all the senses. There's spa-like music and the smell of lavender or peppermint essential oil flowing through the air," Dr. Pham-Murphy says. Technicians offer patients a refreshing glass of water or a cup of coffee while they are enjoying their experience in the office.
Dr. Pham-Murphy, her sister Lan Nguyen and her niece Chelsy Pham analyzed color schemes and all of the options in the creation of the final design, which incorporates clean lines and a modern, chic style. Through ongoing text message conversations, they shared their plans and voted to determine the most complementary look to transform the empty shell. They designed the entire layout and repurposed many pieces of furniture to use in the new office space. She displays eyewear in a recovered open hutch, and her brothers created decorative moustache carvings. There are also etchings of her children playing baseball with her husband in the new office space. "It was a family creation, designed and made by family," she says.
The practice offers many subspecialties in addition to primary care. There's a special area for testing for glaucoma and macular degeneration, and there's a dry eye clinic for treatment. One of the practice's associate doctors, Larisa Johnson-Tong, OD, FAAO, specializes in keratoconus and specialty contact lens fits. Emily Huynh, OD, serves as the clinic director for special testing.
Some of the doctors with Eye Designs Optometry cover time at Visions Optometry, too, helping to provide more hours of patient care. "As we juggle children, family and running a business, I've really enjoyed building this team that I work with," Dr. Pham-Murphy says. It also gives her time to dedicate to the Special Olympics Lions Club International Opening Eyes in Northern California as its clinic director. "It's great to represent the profession and screen the athletes for much-needed eyewear."