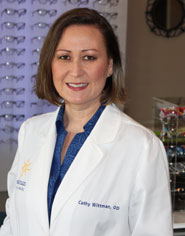 Cathy Wittman, OD, had an architect from a large firm draft her dream office space: a 3,200-square-foot design that was not financially feasible when the time came to build. While she emphasized that she was on a budget for her brand-new office in Lubbock, Texas, this firm's expertise was multidoctor medical centers and the total project would have cost $900,000.
Looking back, she says that she wishes that she had followed the advice she had received to work with a construction company with an architect on staff who could do a design-build or hire a company that specializes in optometry offices. "Don't ignore good advice," she says.
Click here to read more about Dr. Wittman's cold-start practice venture, which was delayed by the recession.