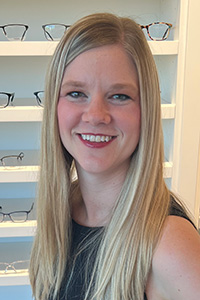 As Jamie Kuzniar, OD, FAAO, FSLS, spent the past five years practicing in the metro Detroit area, she says that it became clear that she really liked the area and wanted to set down more permanent roots for her family. At the end of August 2022, she did just that when she opened Elevate Eye Care + Eyewear in Rochester Hills, Michigan.
The process began about a year ago, in the summer of 2021, when Dr. Kuzniar says that she started mapping out her vision for her own practice with a focus on specialty contact lenses. She had gained valuable private practice experience working in a multi-OD practice, yet she found she was ready to establish an office of her own. "I wanted it small and intimate for patients, focusing on one-on-time, quality time and concierge care." She further explored her passion for specialty lens fitting during her residency in cornea and contact lens at Indiana university, following her 2016 graduation from Michigan College of Optometry, Ferris State University. Dr. Kuzniar also works as an industry consultant to share her love and knowledge of this area with her colleagues across the country.
She searched for a perfect location that fall, visiting offices over two days with her real estate broker. Her must-haves for the space included "a lot of good visibility and neighboring businesses that reflected my business and its higher-end concierge care." She signed her lease at the end of December in a healthy living plaza, surrounded by other professionals, health care businesses and gyms.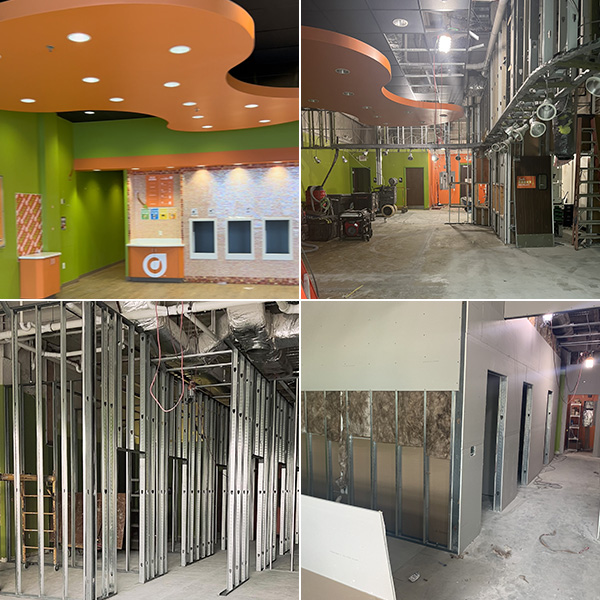 The space was a former frozen yogurt shop, so the décor and layout didn't match her needs at all. A full demolition down to the shell was needed, and due to the strict guidelines in the city, it took some time to get the permitting finalized—four rounds of revisions, to be exact. "It was more than normal, I spent a bulk of my time going back and forth with the city about electrical, HVAC and lots of fine details like vents coming out of the exam rooms. Everything is out of your control, and you have to go with it." By the end of May 2022, construction was able to begin.
The office is open and light with lots of white and light blue. "It's really bright and welcoming," she says. Dr. Kuzniar has three exam lanes, a pretesting room and a room for her specialty contact lens patients to learn how to handle and use their new lenses. She's starting out with one furnished exam lane and plans to expand into the others as she grows. A goal in the next few years is to add an associate or a student, establishing her office as a clinical rotation site. She's already had a few schools express interest in working with her.
At the top of her technology list for opening was a great topographer, an essential for her specialty lens fittings, and an OCT, a piece of equipment she says that she wouldn't feel comfortable practicing without. She also added optomap technology. "I've used that for five years, and I realize how valuable of a tool it is. My patients love it and have grown to expect that level of imaging and care."
Dr. Kuzniar receives most of her referrals from local ophthalmologists, who will now be referring to her in her new office. She's starting out with two staff members. "I was fortunate to find great people with experience in the industry," she says. During her interviews, she focused on employee personality and sharing a vision to build a business from scratch. "I wanted to pick the right people who have the same passion as me to make an impact on the community and how patients perceive us from day one." In a time where hiring is particularly difficult, she acknowledges how lucky she is to have received so many great applicants that it was hard to choose.
Dr. Kuzniar is also thankful to her consultants at iCare Advisors. "I could not have done this process without them, and I would recommend them to everyone I know." Ownership was not an avenue she considered earlier in her career, but they helped bring it within reach. "What didn't always sound like a great idea can often be what your destiny is."
There's so much potential for the future, and Dr. Kuzniar says that she's enjoyed connecting with other local small business owners to spread the word that she's in town. "They are so excited for me, and they ask for a stack of business cards to display. The community wants to support small businesses." The space is also just three miles from her home, one major reason in selecting this office location. As a mom of two young daughters, Dr. Kuzniar is thankful to be close to home and their school so she can have better balance between her responsibilities as a parent and owner.