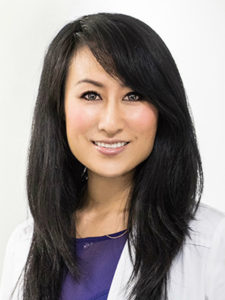 In early 2021, Jasmine Huanjing Chen, OD, FAAO, was working as a sublease doctor and considering purchasing a practice in Marin County, California. She reached out to a colleague on the board at the San Francisco Optometric Society (SFOS) for advice. "I wanted to understand the market more and to find out a fair price to pay. I asked him if he knew anyone who was selling," she recalls.
Her colleague connected her to Larry Jebrock, OD, who was selling his 40-year-old practice with a specialty focus on orthokeratology (ortho-k) and vision therapy. It was a perfect match to take over an established practice with a reputation for providing services in her areas of interest, and the ownership transfer went smoothly. Dr. Chen became owner on Oct. 15, 2021.
THE OLD WITH THE NEW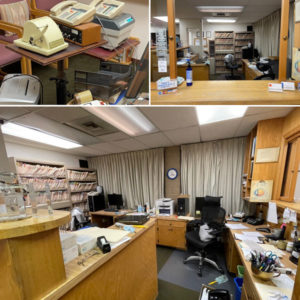 Dr. Chen inherited a unique patient base of self-pay patients, most of which came for presbyopia ortho-k. "It's not just for myopia; these people need reading glasses to see." She's also added primary care, eyeglasses and contact lens services and plans to incorporate more medical care, such as addressing dry eye issues. It's been an opportunity to implement the best of what she's learned since her 2014 graduation from UC Berkeley School of Optometry; Dr. Chen worked in a private practice, group MD office, retail setting and a VA hospital setting before taking on ownership and brought a wealth of knowledge to this new position.
While the business had good bones, there were many updates needed in the old-fashioned office from the phone systems to the record keeping; there was no platform for electronic medical records in place. She demoed 10 different software systems to determine the best fit. She's also set up accounts with contact lens distributors, added a new security system to the space and modernized the office's IT systems.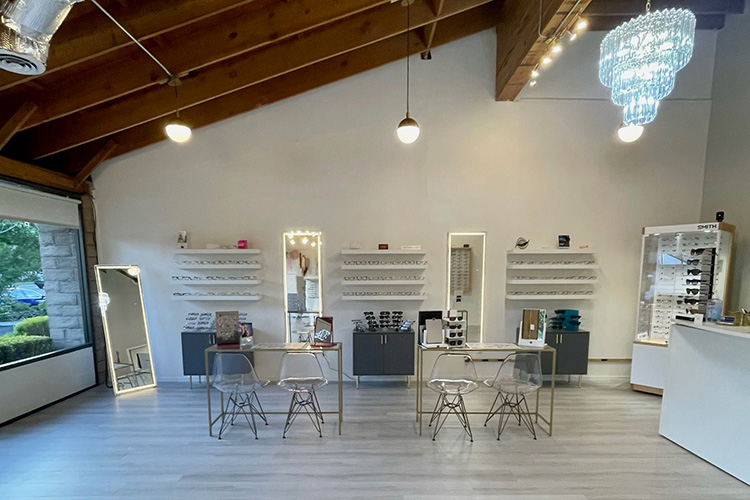 The physical space also needed a refresh. In February 2022, the renovations were complete at Elevate Eye Care Optometry, the new name Dr. Chen chose for the practice. A modern farmhouse gray, white, blush and other neutral hues have replaced the palette of mossy green, browns and wood tones. "I want to make it feel more clinical but not too flashy," she says.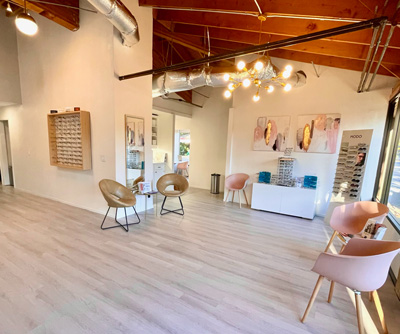 She had the old drop ceilings removed, and the electricity has been cleaned up and tucked away in exposed piping for an industrial feel. The old carpet was replaced with gray, hardwood flooring, and several partitions were knocked down to open the floor plan. Dr. Chen also selected new cabinetry and furniture and opened the office's first optical.
Dr. Chen brought on new staff shortly after the ownership transition and trained them on the new systems and equipment, as well as the growing optical business. She also updated the office's vision therapy facilities from a windowless area to a dedicated space with wall-to-wall windows, allowing patients to work with vision therapists in a more pleasant environment with natural lighting, and without distraction from other parts of the office.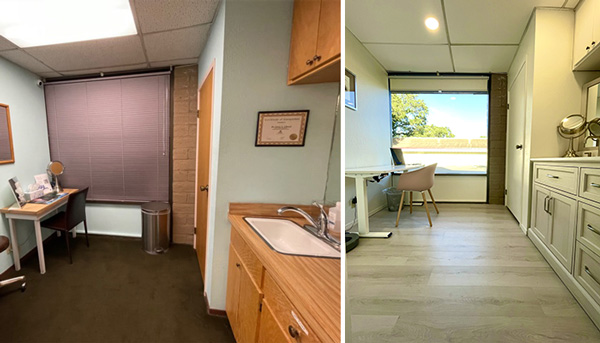 Dr. Jebrock remained in the office a few days per week for a few months after the transition, but is now fully retired from the practice. Patients were encouraged to see Dr. Chen during this transition time; she offered a promotional discount for their exams. She always dropped in to see those long-time patients who opted to see Dr. Jebrock, introducing herself and conducting part of the exam with him. So far, the retention rate of the former patients has been excellent.
PLANS FOR THE FUTURE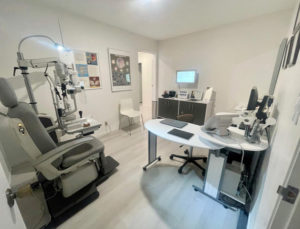 Dr. Chen has already checked some items off her technology wishlist. She added an A scan, which allows her to check the length of eye for myopia control, and monitor how well the treatment is going, a B scan for patients with dense cataracts to check their retinal health, a VR visual field for glaucoma testing, automated phoropter/lensometer, iCare tonometer, and OCT. She is also adding dry eye treatment and continues to evaluate other new technology that might benefit her patients.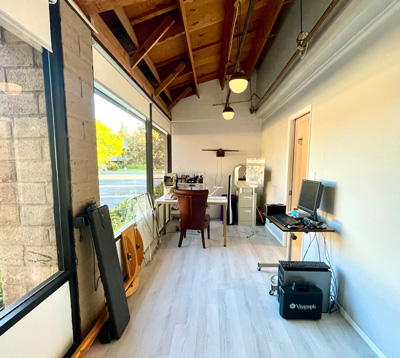 In early 2022, Dr. Chen left a sublease position to focus 100 percent of her efforts on Elevate Eye Care Optometry. She looks forward to connecting with her local school nurses, primary care doctors and alternative care doctors to expand her referral network for her new venture.
Outside of her clinical work, Dr. Chen has enjoyed being a member of SFOS for the past six years, which helped pave the way to her new practice ownership. She's served as the SFOS special events director and coordinated gatherings for recruiting new grads and members and the annual holiday party; the 2021 event featured a fun white elephant gift exchange. Dr. Chen is looking forward to being a part of the community of practice owners in Marin County for years to come.