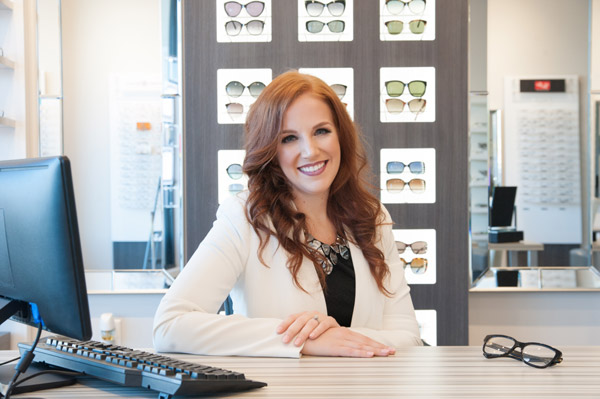 Jennifer Burke, OD, recalls being a bit nervous about asking for financing for a business loan with a six-figure student loan debt and a mortgage already on her plate. But when she approached Wells Fargo in May 2014, the response was overwhelmingly positive. Those early conversations were encouraging, and with the bank's blessing, "I started getting serious about finding a location and building my detailed business plan," Dr. Burke says.
It was just three years after her 2011 graduation from Southern California College of Optometry [now affiliated with Marshall B. Ketchum University], and Dr. Burke had been working in two practices, one of which where she had been a patient. These valuable experiences in both smaller and large practice settings provided great experiences and a continuation of her education through conversations with colleagues. As time passed, Dr. Burke says that she began to realize what her next step had to achieve the control and flexibility she sought in her career/life balance. "I wanted to start cold in order to reach my financial and professional goals. I'm very thankful that my employers were supportive of that," she says.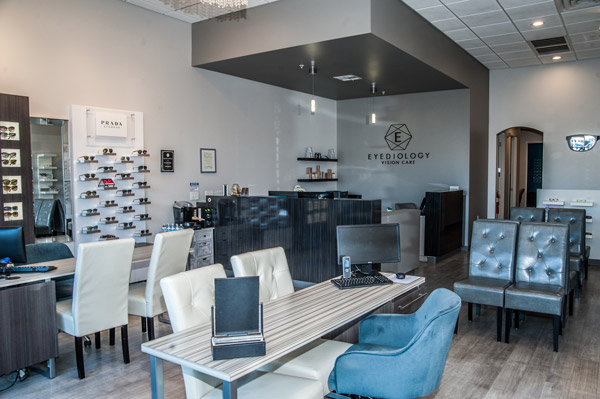 Dr. Burke worked with her neighbor, who is a contractor, to find the perfect spot that wasn't too far from home. He reviewed listings that she was interested in and would estimate her costs to update, which was valuable information to have as she made her final decision. "Get a great contractor who you can trust for your build out," she recommends. They found a retail strip in a blossoming area of town that had good anchors and some spaces still available.
The space was a blank slate with the exception of finished bathrooms. She envisioned an office that would look more like a spa and feels more like home than a doctor's office. "I wanted to put people at ease," she says. The results is a clean, modern and inviting office. There's an elegant chandelier with dangling crystals hanging over the optical, and Dr. Burke used a combination of shelving from IKEA and also displays from Eye Designs. She enjoyed the trip to the Eye Designs headquarters in Pennsylvania to make her custom selections. And while the optical makes a striking first impression, Dr. Burke also wanted to wow patients with technology from the start. She invested early on in instrumentation such as a fundus camera and Daytona from Optos that would not only capture accurate data but also provide imagery she could use for patient education.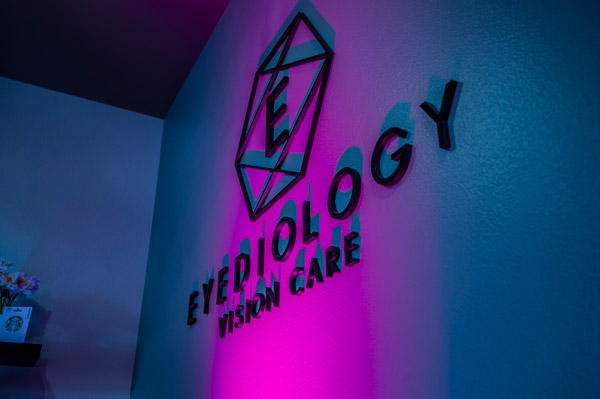 One challenge was that the 2,000 square foot space is particularly narrow, so it took a few tries to get her office flow layout just right. Pay attention to the little details and logistics, Dr. Burke says, such as where will the sinks and work stations will be located and if there is enough space to balance the amount of equipment and patient flow.
In March of 2015, Dr. Burke opened her doors to the practice with two full-time staff members. The business has blossomed through referrals, community connections and online marketing, and now includes five staff members. "I listened to my staff when they said they needed help," she says. "I wanted to keep a personal touch, and I didn't want patients to waiting on an optician. I wanted to make sure they had plenty of time and attention." Her consultants with Professional Eye Care Associates of America (PECAA) also helped her analyze the metrics that based on her volume she could afford another team member. "I always leave a PECAA meeting feeling better about the future of private practice."
Dr. Burke's always thinking about what's next in the practice, too, from hosting events to support the community to plans to add new technology for more thorough dry eye care and to invite professionals in to use her space for aesthetic services such as eyelash extensions and microblading.
The Eyediology Vision Care team grew again with the addition of her associate doctor Rory Murphy, OD, who provided her maternity leave coverage in 2018 and has stayed onboard since. "Moving towards the future, I'd love to buy a building and bring him on as a partner, which I see as a natural step in allowing me the flexibility to work part-time and this awesome work/life balance," Dr. Burke says. She works Tuesdays, Thursday and Friday afternoons and some hours on Saturdays, while Dr. Murphy covers Wednesdays and Thursday and Friday mornings. "I'm totally thrilled, and I couldn't have asked for a better schedule."