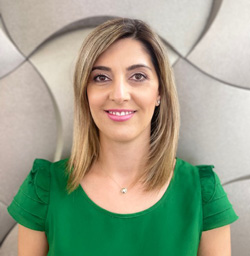 2022 has been a year of change and new beginnings for Mary Demirjian, OD, and her practice. In March, she relocated her Encino, California, office to a brand-new space, just 1.5 miles away. And in August, she was preparing to open a third location, Wide Eye Optometry and WE Lounge in Santa Clarita, which merges her love of optometry and optical with an in-house coffee shop.
For the first year after her 2009 graduation from Southern California College of Optometry, Dr. Demirjian worked alongside an OD with 30 years of experience, gaining valuable insights on the profession. "I didn't learn much about how to run a business in optometry school, so I learned through trial and error, asking my colleague lots of questions to figure it out." Then in 2010, she opened her first cold-start office in Reseda, California, just one mile from her home. This office was only 400 square feet!
She kept a part-time employed position to supplement in the early days in the Palmdale, California, area. While it was about a 50-mile commute each way, she found that she enjoyed serving the area. After three years, she decided to take over a sublease at Target Optical in Palmdale. In 2017, she decided to move out of the corporate setting and opened her own private practice nearby. Mezmer-Eyez Optometry has a modern and simplistic design while incorporating the latest technology and instrumentation for patient care.
About six months later in October of 2017, she purchased a practice from a doctor who had suddenly passed away in Encino, California. She merged the Reseda practice and relocated her office to the former doctor's space, as it was only four miles away and much bigger. This office had a more traditional look and was located on the 6th floor of a medical building.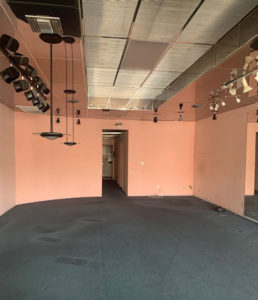 Then in the summer of 2021, Dr. Demirjian found a new space for her Encino office. "I was in a medical building before with no visibility, it was hard to get to, and the parking wasn't so great." She chose a high-end boutique style for the new construction. "I've always had a passion for fashion, designer clothing and accessories, and this space reflects that with a whole experience to make patients feel comfortable and at ease."  The new office includes a dry eye spa room where the patients feel very relaxed and pampered.   The optical space is also expanded with mirrored displays, chandeliers, and designer frames.  Her long-time patients are very pleased with the move. "They love it!"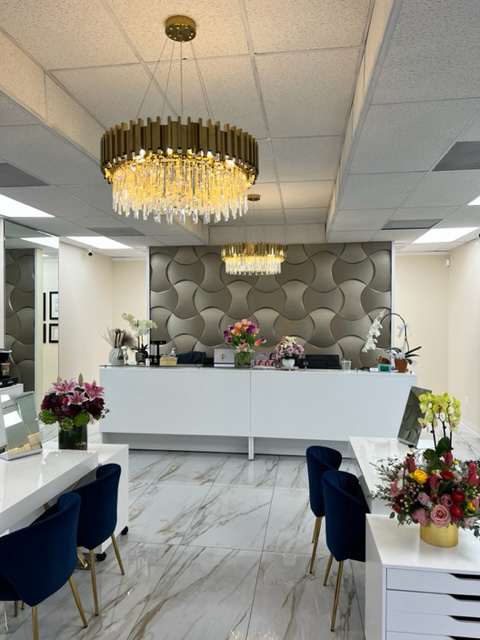 When Dr. Demirjian spoke with Women In Optometry this summer, she was in the process of opening her third location—her passion project, as she describes it—which is expected to open in August 2022. Wide Eye Optometry and WE Lounge is located at a midpoint between Encino and Palmdale and is unique as it's an optometry office, high-end optical boutique and a coffee shop café right in the optical. Coffee from local coffee vendors will be available for sale along with freshly baked goods from bakers who will deliver daily. This office has an industrial chic feel in its design.
Dr. Demirjian splits her time amongst all three offices. She has an associate doctor who fills in for her as well as an associate who is retiring and down to just one day per week. "I'm currently searching for a full-time associate to help share the vision with me."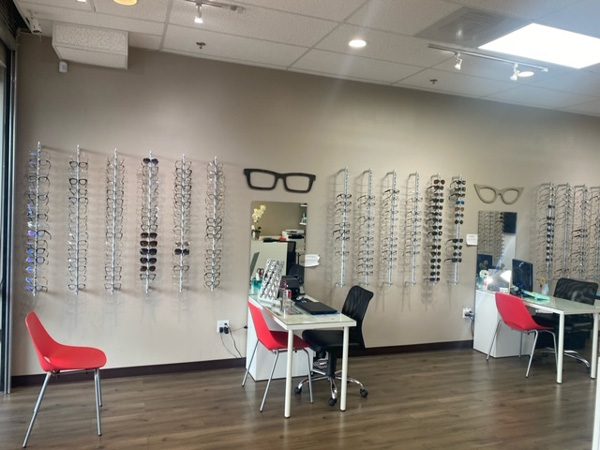 Between her ventures and time spent with her family, including two children, Dr. Demirjian is a member of the San Fernando Valley Optometric Association. She's served as the organization's president and is currently secretary.
Dr. Demirjian is proud to serve the community and area where she grew up. She says that interactions with her friend in high school, who had retinitis pigmentosa and a service dog, set the path for her future career. "It was hard for me to understand; I always had perfect vision growing up," she says. "As her friend, I was inspired to do something to help patients who had vision problems."
Learn more about Wide Eye Optometry here: Wide Eye Optometry – 17283 Ventura Blvd, Encino, CA 91316 – BestProsInTown