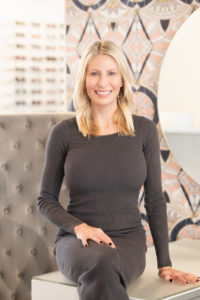 Ten years ago, Kimberly Lyons, OD, acquired an existing practice in Windsor, California, and changed the name to Lyons Optometry. The practice experienced a slow start, seeing approximately five to 10 patients a day. Fast forward, the practice has a large patient base and recently was voted best in Sonoma County, a community-voted award by The Press Democrat.
BEST-LAID PLANS
Preparing to celebrate the practice's 10-year anniversary, Dr. Lyons began planning some renovations to have a trendier and up-to-date design. "I didn't have any intentions of moving to another location. There would be additional complications that I didn't want to experience, especially having the risk of losing my patients," she says. But things don't always go the way one expects. Getting permits proved nearly impossible because of the multiple owners and lease changes, so she could not start her planned construction.
PLAN B
During the whole dilemma, one of Dr. Lyons's staff members mentioned that there was a space for lease in a nearby shopping center. Adamant on not moving locations, she did not take the suggestion to heart. Yet, when the employee mentioned it again, Dr. Lyons knew she had to check it out.
The visit turned out to be a pleasant surprise. The space was clean and empty, having been recently constructed, and it was easy for Dr. Lyons to envision where everything would go. It was only a matter of time before she signed the lease and reached out to a designer.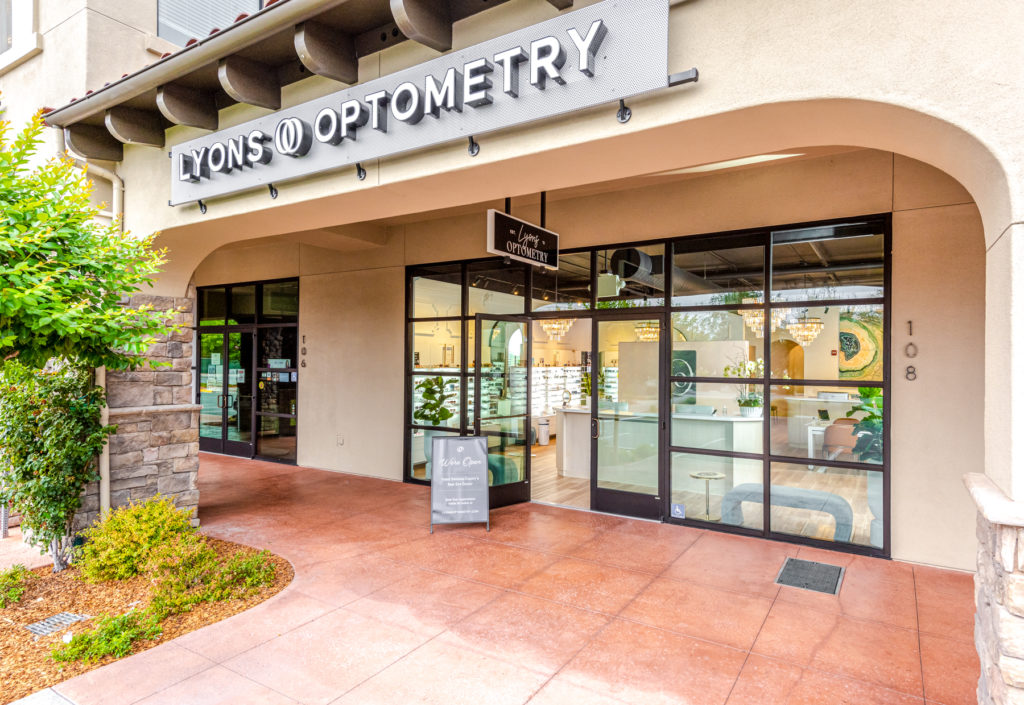 Although the COVID-19 pandemic delayed the arrival of some materials, such as lighting fixtures, the overall construction process was a smooth ride. The property owner has its own construction company, which greatly contributed to a seamless transition. "The owner had a huge incentive to move us in on time, and we didn't experience any delays or a steep markup in material costs that many others dealt with during the pandemic," she says.
FINDING HER OWN COLOR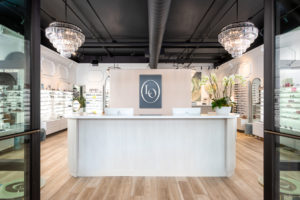 Initially, Dr. Lyons wanted to design her space based on trending interior designs, but her designer advised against it. "My designer recommended that I find my own style rather than follow mainstream trends that would most likely go out of fashion in a few years," she said.
It was a headache-inducing task, but one that was worth it, she says. While scrolling through Pinterest, Dr. Lyons settled on a contemporary transitional theme, which is recognized for its minimalistic, monochrome look with eye-catching design elements to keep it from looking dull.
The ceilings are painted matte black, which sharply contrasts the white walls, furniture and lighting. Rather than sticking to a black-and-white concept, Dr. Lyons picked out steel gray and cognac leather chairs to add liveliness. Alongside the colorful chairs, there is a mosaic wallpaper stand that is located in between the front desk and eyewear boutique. It functions as a unique design element while distinguishing the different parts of the practice.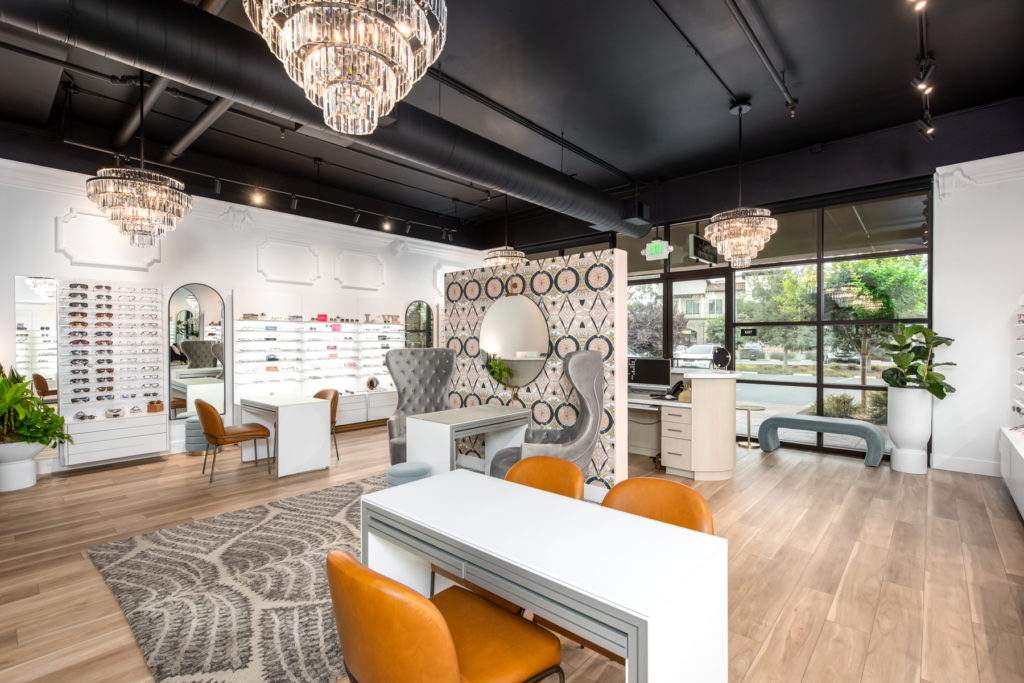 PUTTING A SPOTLIGHT ON EYEWEAR
In addition to its professional eye care services, Lyons Optometry is also known for its extensive eyewear boutique. Patients are invited to try on frames and ask questions, as eyewear is displayed like jewelry on open shelves. Dr. Lyons had bright white lights installed above each display shelf so that each frame and its details could be seen clearly.
Dr. Lyons is picky with her eyewear selections, but she says that it is a necessary process to deliver only the best products to her patients. "I only carry independent brands that produce high-quality, handmade frames in designs you do not commonly see," she says.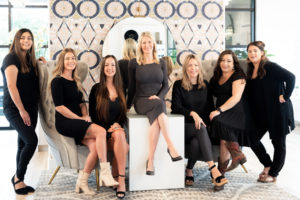 "We're proud to be voted best practice in Sonoma County, and we will continue to work to deliver high-quality service and eyewear," Dr. Lyons says.