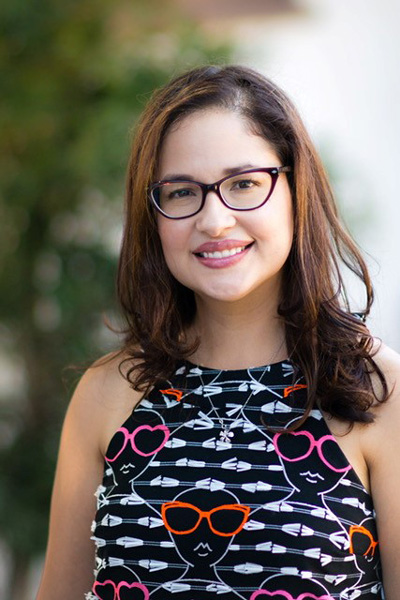 Ana Vargas, OD, was working as an associate OD at L A Optometrique in Sherman Oaks, California, for about five years when the owners, Raul Arencibia, OD, and Jeff Northcutt, OD, offered her the opportunity to buy the office. It was one of four offices the partners had together, and they were selling most of their locations to focus on a practice in Palm Springs. She had mentioned her interest in the possibility over the years that she was working part time for them as well as in some other offices. The offer to buy in 2011 allowed her to consolidate her work to her own business.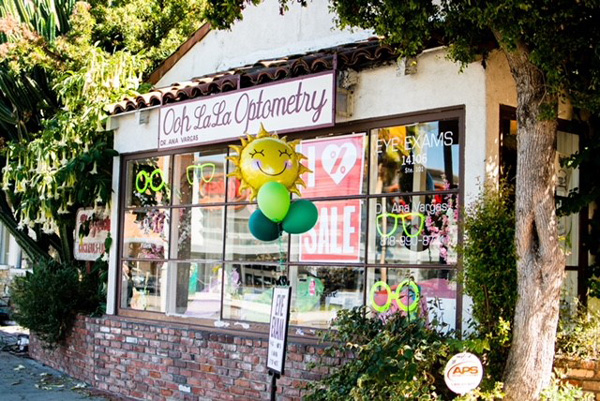 Dr. Vargas says the practice suited her so well from the start. "I was lucky to inherit such a unique location," she says. Located on busy Ventura Boulevard in the Los Angeles suburb, the building has a French cottage style. "It's very inviting and quaint, and it's perfect for me because I really like to provide a unique and personalized experience. The office lends itself to that." There's a lot of foot traffic along the street that is lined with other small businesses, and the community is full of young families with children.
She added her own personal touches to the office's shabby chic, Parisian-feel, as she describes it, starting with the name. "I wanted my patients to be impressed by their experience, and I felt that Ooh La La Optometry really said that," she says, while still keeping the French style.
She painted the walls green—her favorite color—and has updated some of the furniture and décor. Dr. Vargas enjoys shopping at flea markets to find unique pieces to add to the mix, such as the vintage picture frame that displays her eye chart. She inherited a painting in the office of Abraham Lincoln having an eye exam. "Everything here is one of a kind," she says
There's a huge window along the front of the office, offering a bright, welcoming space full of natural light. Dr. Vargas changes the displays a few times a year, often in the summer or during back-to-school season or with different themes, such as a showcase with cherry blossoms and pink umbrellas. She says it's a fun yet challenging project to fill the large space in an interesting way each time.
Dr. Vargas invested in a visual field system for enhancing her glaucoma care, and also an iCare tonometer to make the pressure checks less intimidating for even her youngest patients. "I've updated little by little, but I practice a classic style of optometry with a manual phoropter—the way I was taught."
Her office manager has been with the practice for at least 20 years, and Dr. Vargas hired a second optician. She expects to be adding an associate doctor very soon and is also exploring expansion options.
Since Dr. Vargas purchased the office seven years ago, she says that she's seeing nearly three times as many patients, and she's added more independent frame lines to build upon the office's reputation for unique eyewear. "We have been able to accomplish our mission and cultivate an office where we provide people with real eye care and treat them like family. It's been a joy."
Editor's note: Since this story was published, Dr. Vargas has added a second location of Ooh La La Optometry.