These ODs shared the stories behind their inviting office spaces, which were designed while carefully considering the budget.
A Fast Start
In August 2017, Maria Briceno Martin, OD, decided to move forward with her dream of practice ownership. Her second daughter was just 1, and while she had a great job, she decided the time was right. She found a space in her hometown of Miami Lakes, Florida, inside of a professional building with other health and business providers. She told her contractor that "I needed it done as fast as possible because I couldn't be without a job." Her husband, Greg Martin, a firefighter, helped in many ways before and during construction, and he helps manage the practice now. Her sister Carmen Crespi had opened an orthodontics practice about five years earlier, so she provided many tips. The practice opened about six months after she made the decision to start.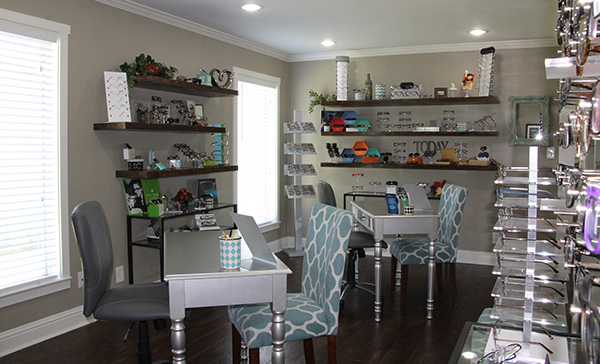 Welcome Back
Leigh Anne Green, OD, was able to buy a practice from a retiring OD after she and her family returned to Waco, Texas, after eight years abroad. Her contractor—fortuitously—was part of the Magnolia Homes team, the remodeling and design business owned by the Fixer Upper stars Chip and Joanna Gaines. "He gave me suggestions on making it less expensive with no renovation loan, and we did it, step by step," Dr. Green says.
Making Everything Just So
Jenilee Rebarber, OD, spent about six months finding just the right location in St. Johns, Florida, and then about three months remodeling the space. The design of the space is all her own. She wanted a modern farmhouse style, she explains, complete with a touch of the traditional Tiffany Blue®, her favorite color. Dr. Rebarber found inspiration online as she carefully selected each detail from the décor to light fixtures and more. Dr. Rebarber opened the doors to SightHealth Primary Eyecare in February 2018.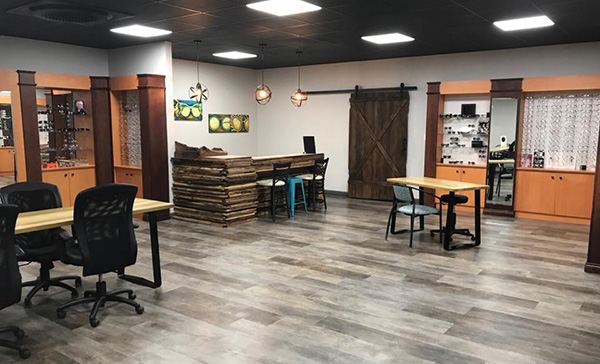 Found and Reclaimed Objects Add Style
A 1970s-era building wasn't much to look at, but it offered Kristi Kessler Williams, OD, and her husband and business partner, Jim Williams, a lot of space for expansion for Eye to Eye Optometry in Mexico, Missouri. "We didn't have a huge budget, but we made the best of it," she says. They purchased the building in 2017 and found that their neighbor was a tropical hardwood craftsman, whose unique designs are now showcased in the practice. They sourced local materials, and friends and family pitched in to help.
Simple Is Sensible for Vision Therapy Practice
When Allison Toler, OD, FAAO, and her practice manager husband, Cal Toler, of Clermont, Florida, outgrew the cute and inexpensive house where she launched her vision therapy (VT) practice, she found a larger space nearby. The four-week remodel from pediatrician's office to VT space cost less than $8,000, allowing for more funds to be invested in staff training and equipment. The color scheme was selected by Dr. Toler's childhood friend, Brian Patrick Flynn, who is an HGTV Dream Home designer.