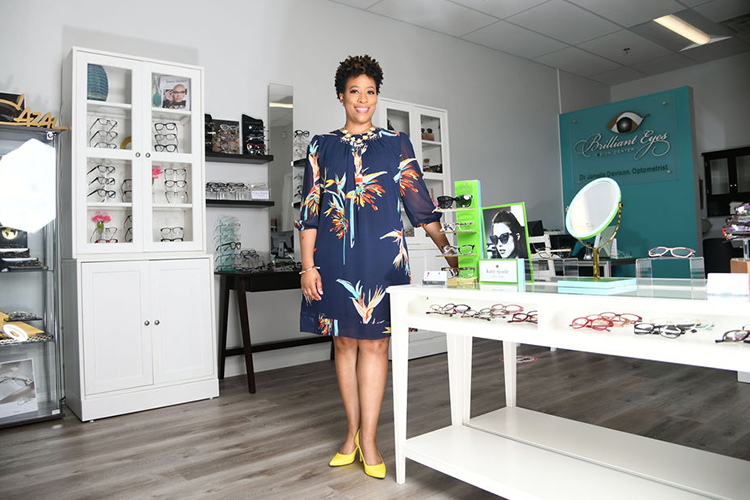 On Aug. 1, 2020, Janelle Davison, OD, moved her office from its original home in Marietta, Georgia, just several weeks after reopening due to pandemic shutdowns. A detailed reopening plan allowed her to continue working efficiently as she prepared for her relocation. While her new office in Smyrna is just about six miles away, it's given her a chance to revamp and rebrand herself after a decade in practice.
NAME CHANGE
The practice, once known as Brilliant Eyes Vision Center, is now called Brilliant Eyes Eyeglasses Optique and Eye Spa. "I wanted to develop a boutique style office to focus more on my eye spa and specialty services."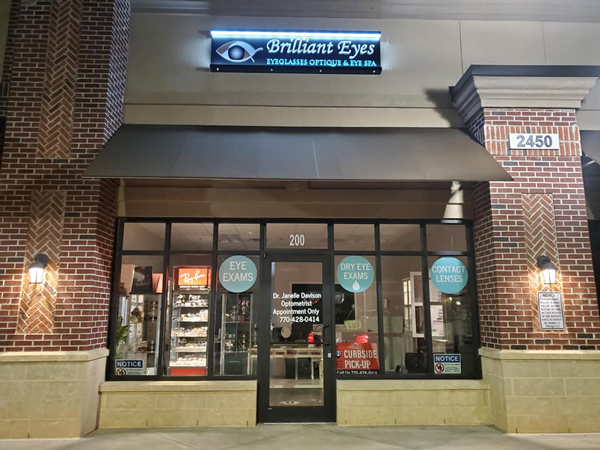 SMALLER SPACE, SERENE STYLE
While a relocation is often for a bigger space, Dr. Davison chose to cut her footprint by more than half—from a large, family friendly 2,800 square feet in her former office to 1,200 square feet in the new. "I am planning for retirement; I want to slow down by 55, and I can't do that by continuing to take on more debt." The smaller office has the same amount of rooms, including two exam lanes and an eye spa, but she's using the space more specifically and efficiently.
She changed her style a bit, too. Her Marietta space incorporated more tans and browns, where the Smyrna space is brighter with grays and whites and a pop of teal displaying her practice logo and also as an accent wall in her exam rooms. "The new space is serene, quaint and relaxing," Dr. Davison says. "I love it, and all of my patients are excited to be in a new space."
WHEN THE TIMING WAS RIGHT
Dr. Davison says that she's been contemplating this move for the past three years, and she set her move-in date of Aug. 1 back in March. "We reached our target move in date, slightly over budget," Dr. Davison says. "The timing was not right to move in 2017, but I never imagined that a pandemic would be the right time to move. My lease was up, and I worked out a fabulous deal, so it was a no brainer. This is my tenth year in solo private practice, so I am accustomed to challenges and hiccups that we've faced during the year."