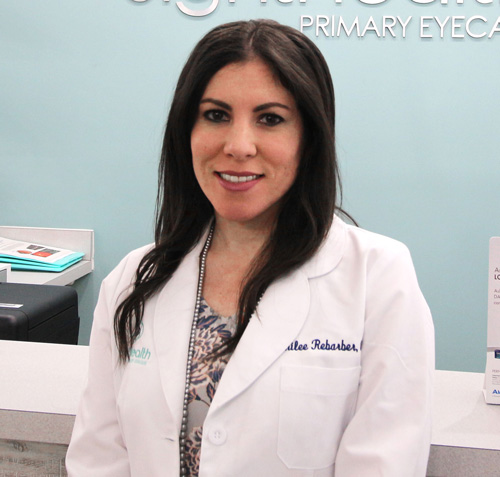 When Jenilee Rebarber, OD, moved to Jacksonville, Florida, in April 2017 with her young child and a goal to open her own practice, she knew it would be challenging. But she didn't let that sway her. She could have stayed home; the native of Puerto Rico graduated from Inter American University of Puerto Rico, School of Optometry in 2009 and stayed to work there for a few years. But she thought her business prospects were stronger elsewhere, so in 2014, she moved to Connecticut and then later to Florida, working in all different practice modes, gaining valuable experience.
LAY THE FOUNDATION
While working in other corporate optical locations, Dr. Rebarber started a corporation for her business and began working out of a JC Penney optical one day a week to build up a reputation in her community. Then she turned to her patient base for advice. "I was new to the area and I didn't have my own network yet, so I wanted their feedback," she says. "Then I started looking at those different areas to see the competition was and where there was a need."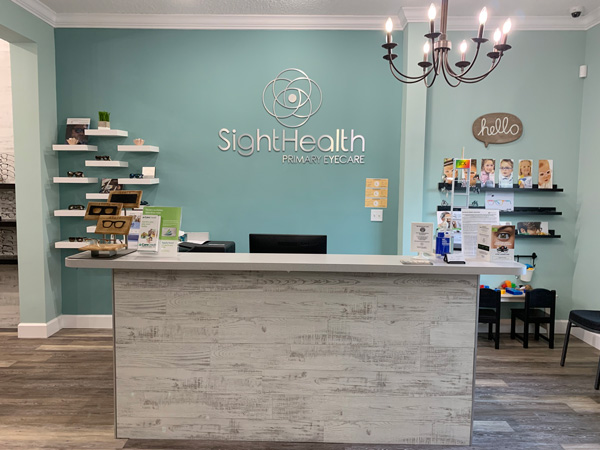 Dr. Rebarber spent about six months looking for the perfect space, visiting quite a few but none felt just right. She wanted a location in a growing part of the county that wasn't saturated with other optometrists. The space she found in St. Johns hit all the marks. There were just two other OD offices within 10 miles, and her chosen location offered great access to many medical professionals and other businesses nearby.
PERSONALIZE YOUR SPACE
She signed her contract in November 2017 and began a three-month renovation. Dr. Rebarber was thankful that the rooms had already been divided in a functional way, so she just opened up some of the space for her optical and kept most of the walls where they were. One of her two exams is fully equipped, including an autorefraction system, and the other one partially so. There's space for a contact lens room and a pretesting space that is home to her visual field and OCT, an investment she says that was well worthwhile. "I've been using it a lot, and I couldn't practice without it."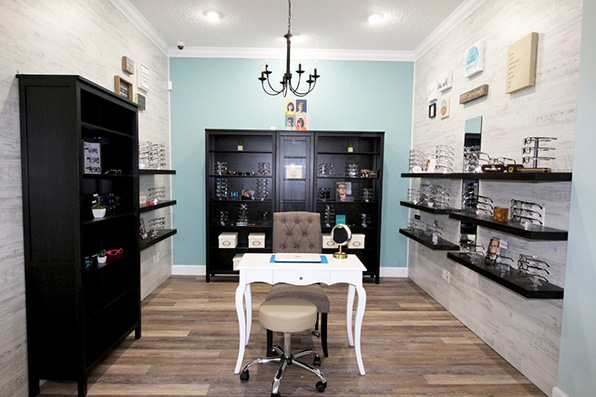 The design of the space is all her own, inspired by a Fixer Upper look—she wanted a modern farmhouse style, she explains, complete with a touch of the traditional Tiffany Blue, her favorite color. Dr. Rebarber found inspiration online as she carefully selected each detail from the décor to light fixtures and more.
BUILD A NETWORK—LOCALLY AND VIRTUALLY
Dr. Rebarber opened the doors to SightHealth Primary Eyecare in February 2018. As she nears her first anniversary, she remains focused on creating awareness for the practice and growing the business so that she can work there full time. "I started from scratch and am completely new here, with no relatives in the area, so I don't have the extra help to network the practice." So she's giving it 110 percent, she says, participating within the community at every opportunity by sponsoring school events, connecting with other business and health care professionals and local mom networks, holding children's contests and hosting a frame show. She's also an InfantSEE provider and hopes to add myopia control services in the future.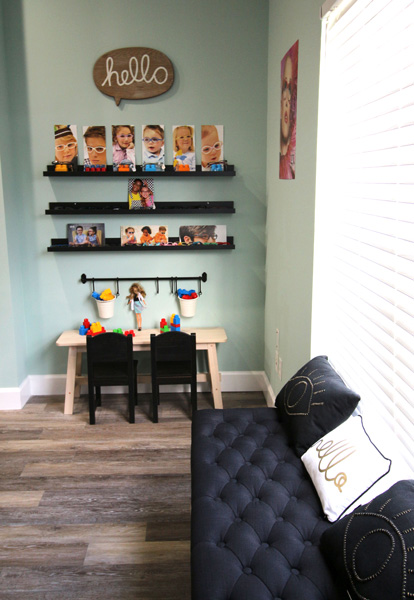 Online, Dr. Rebarber often turns to the social media groups, like ODs on Facebook, to crowd-source advice and get inspiration from her colleagues. It's been a great resource with a large volume of members, but she says that she found herself looking for ODs going through exactly what she was experiencing as a start-up owner of her own practice. After gaining interest among a few others, she started a group of her own that has grown to nearly 100 members of women ODs who are entrepreneurs of cold start private practices, titled Women ODs Entrepreneurs: Cold Startups and Private Practice. "What I noticed was that a lot of these women found it really difficult to start cold because they have families or are starting a family, so it takes a lot of bravery," Dr. Rebarber says. "It's pretty amazing that this is what they've chosen to do—go into practice on their own—and I really admire that they've done it."