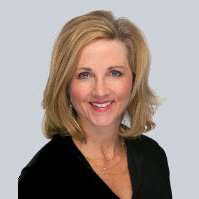 When Ellen Miller, OD, opened Miller Family Eyecare in Cedar Rapids, Iowa, in March 2011, she merged her business with the practice of Gary Teig, OD, and Robert Livin, OD. Dr. Teig and Dr. Livin had practiced for many years in the oldest private optometric practice in Cedar Rapids, but their building and lease was being ended early by the local hospital. "They weren't quite ready to retire so they simply moved their practice into my new location," Dr. Miller says. To accommodate patient volume and prepare for Dr. Livin's retirement at 82 in November 2014, Molly Camerer, OD, came on board in April 2014 and was full-time by that August.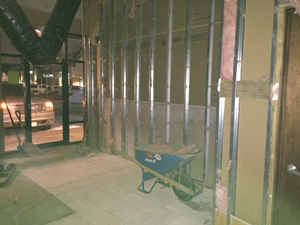 They saw great potential for the future of the practice in the opportunity to expand into the next suite of their strip mall, and they took on a two-and-a-half month renovation process earlier this year. "A dummy wall was put up to minimize the construction noise and mess between the old and new space," Dr. Miller says. "This really limited our waiting room space during the expansion construction process but allowed us to be open non-stop during construction."
They unveiled the new office with a trunk show the week construction was complete. "It was a messy, dusty, cramped process," Dr. Miller says. "But once it was done, we quickly moved into the new space and now it feels spacious and so much larger." The optical and reception and waiting area has doubled in size, and the expansion allows more options for showcasing frames and gives each optician his or her own work space. "It makes for much better merchandising options and room for our opticians to work with patients in a more private, one-on-one shopping experience," Dr. Miller says, which is appealing to the practice's target demographic of women and their families. "The extension was designed to mirror the original space and has allowed better patient flow," Dr. Camerer adds.
There's also more space for lab work, and they added a second pre-test room and fourth exam room. The new staff lounge is complete with an area to relax and watch TV, eat lunch or even get in a workout—there's a treadmill and exercise bike—and the employee bathroom even has a shower.