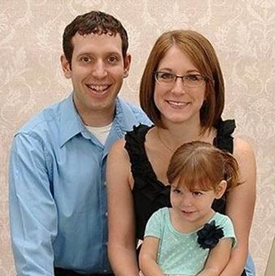 Kara Ramsey, OD, had been working as an associate in a practice for more than six years, and during that time, her dream of becoming a partner there began to fade as she realized she could have more control over a practice in which she is the solo owner. She also wanted to open her own practice as a family-friendly place where her now 2-year-old daughter, Amelia, would be welcome. So she began looking outside of the 15-mile radius stipulated in her noncompete clause and found a retail space inside an Apex, North Carolina, shopping center anchored by a Kroger grocery. That store, a dentist office and a math tutoring center in the same complex bring a wide variety of potential patients to the shopping center each day.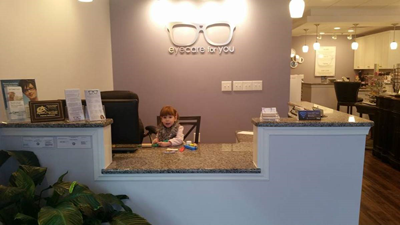 She opened her practice in May 2015, around the same time that Money magazine listed Apex as the #1 small town in the U.S. She had thought long and hard about the name, and when Eyecare for You came into her mind, she Googled it. "I knew I couldn't be the first person who thought of it, but there were only a few private practices with the name that I could find, and none were close by." Her husband, Lance, who is able to work from a remote office inside the practice, has been a huge help with the business management of the new practice. He took her ideas for how to design the practice and used a design software to create the layout. They forwarded the plans to an architect, who modified it to make sure it met all the town's code compliance requirements. In Apex, those regulations include wheelchair accessibility, even at the front desk. Dr. Ramsey chose calming color of a grayish purple, set off by a light purple in the optical and a light blue in the exam rooms. A simple logo is a stylized frame with a heart cutout in the bridge.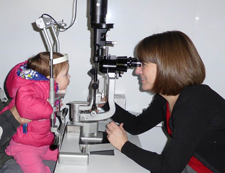 While Lance Ramsey has been able to pitch in during the day, if needed, he's also been able to help pick up Amelia, who attends preschool across the street. "If we have kids coming in, our daughter will play with them, and we also have our toy poodle, Waffles, who serves as our mascot. I thought people might be turned off the first few times we brought Waffles in, but they seem to love it," she says. In fact, patients have brought the dog outfits and seem to miss not seeing her. "We focus on having a family friendly atmosphere, and we back that up with details like having juice boxes for kids," she says. That kind of attitude has helped spread the word on social media. Parents have posted rave reviews about the kid-friendly practice on a local social media forum for parents in the region.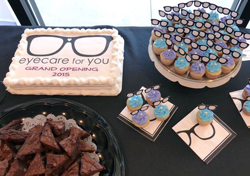 For most of the first year that she's been open, it's been just Dr. Ramsey, a 2009 graduate of New England College of Optometry, and one full-time employee. But in late January, the practice became busy enough that she needed to hire a part-time employee to make sure that there was always someone who could answer the phone and greet anyone walking in. She schedules about an hour with each patient so that she can do a comprehensive exam. Dr. Ramsey, offers medical services in her practice, as well. "We worked with Williams Group's FastStart™ program, and we're exceeding our growth goals each month," she says.
Dr. Ramsey also makes time to volunteer at a vision clinic she started at a local homeless shelter nearly five years ago. She is still the only OD volunteering her services there, but she says it's so important. "The shelter tries to help with resumes and job training, but if you can't see to work on the computer, you're very limited."