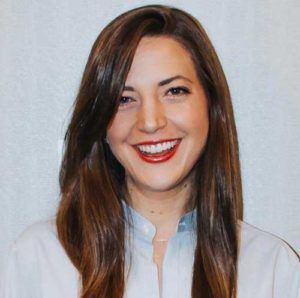 Just two years after acquiring a practice, Katie Davis, OD, FCOVD, relocated to a brand new location in her hometown, Columbia, South Carolina. After graduating from the Illinois College of Optometry in 2014, she worked in various settings, including three years in a private practice, earning her fellowship in the College of Vision Development and serving on local and state optometric boards. Dr. Davis also serves as a chair of the Brain Injury of South Carolina Safetynet Task Force and lectures on topics relating to vision and concussion.
She says she wanted to open her own practice to offer comprehensive, optometric vision therapy services for all ages. Currently, her practice, Vision Therapy Institute, is the only clinic in the Midlands area offering the service for all ages.
TAKING THE CHANCE
Dr. Davis purchased an existing practice in 2019, in a 30-year-old 3,200-square-foot building. When the Department of Transportation notified her that the old building was in the path of the new expansion of the highway, she jumped at the opportunity to create her dream practice.
The new location boasts a vast, spacious area, almost twice the size of the first location. In 6,600 square feet, it houses six lanes (five traditional lanes and one dry eye lane) with two vision therapy rooms, an optical room and two administrative rooms. Previously, the space had been a sleep clinic. Dr. Davis says she worked with the construction team to completely remodel the office – stripping the walls and the floors. She had one bump on the road where the flooring plans did not match the actual dimensions and electric box locations, but overall, she said the process has been smooth and without delay.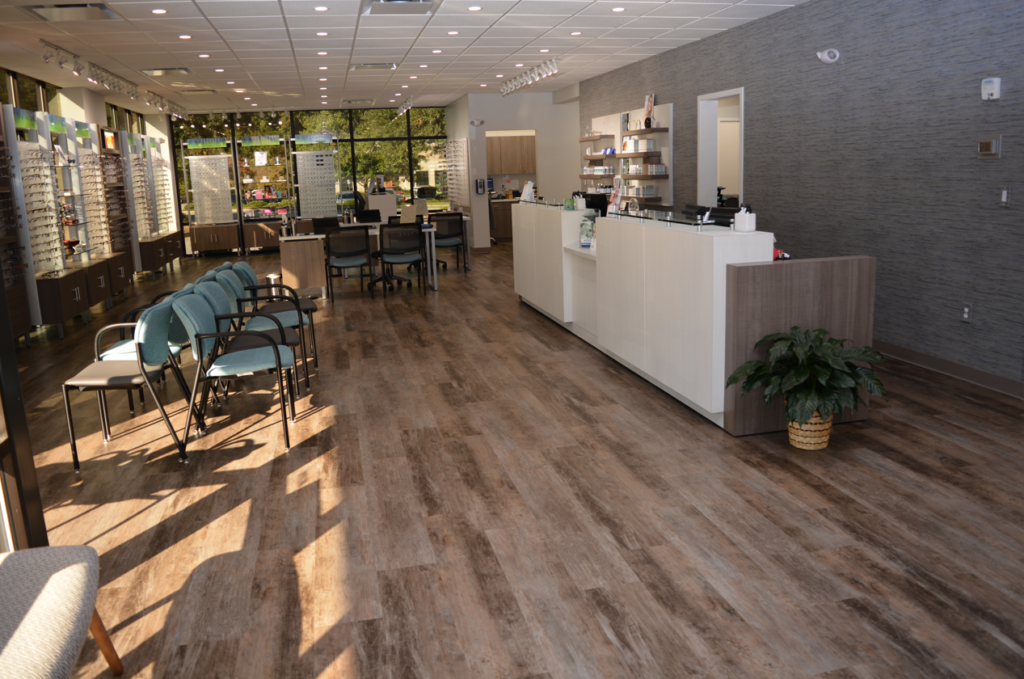 PAYING ATTENTION TO PATIENT NEEDS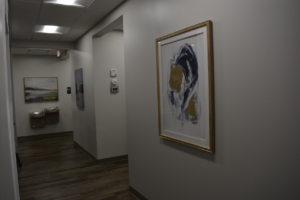 The practice has a unique beach and spa aesthetic, creating a relaxed and warm environment. The serene design of Vision Therapy Institute's new location isn't solely aesthetic – it provides a functional benefit to the clinic's patients, who often experience visual sensitivity to the overly stark lighting and colors found in traditional optometric practices. The open layout with its natural lighting and muted natural blues, greens and neutral colors throughout the clinic was by design, so as not to disturb patients who suffer from sensory issues.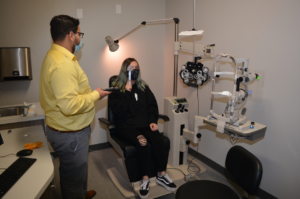 Dr. Davis says she further creates a spa experience by selling skin care products and installing spa chairs in each lane so patients receiving advanced treatment will feel comfortable even after a long time.
Since many of her patients are young children, Dr. Davis says she picked furniture that would survive stains and damages and installed more air filters.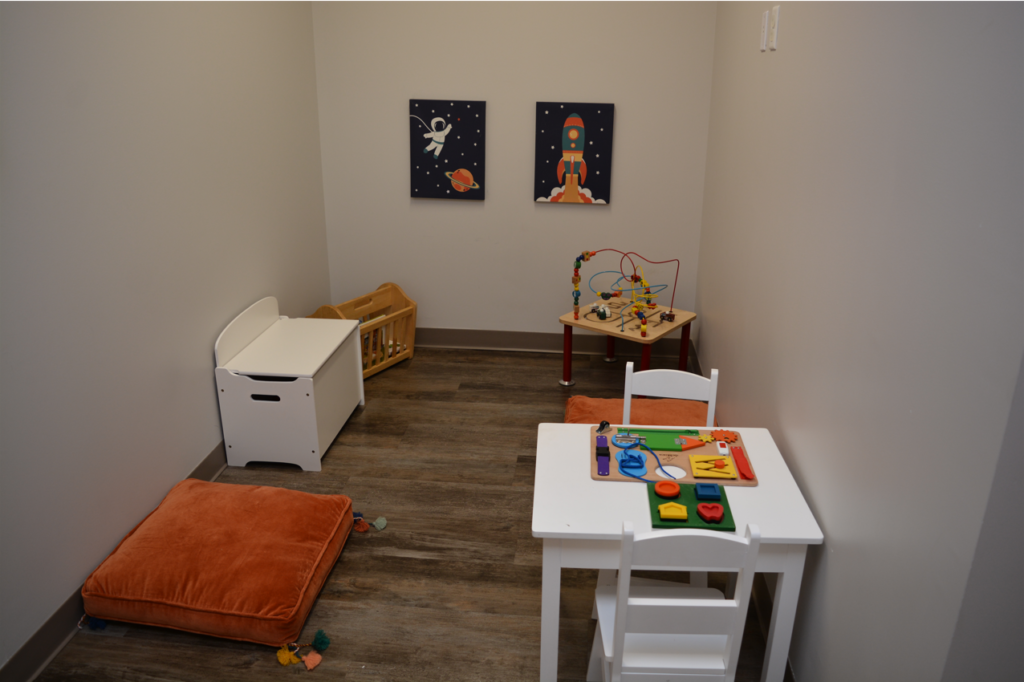 Vision Therapy Institute's new location is the product of Dr. Davis' vision to provide a high-end optometric practice with a focus on customer experience, breaking from the older model of white lab coats, fluorescent lighting and "what's better, one or two?"
"This is the result of years of careful thought and planning," says Dr. Davis. "My goal, and the goal of my team, is to provide our patients with an optometric experience they enjoy, in addition to providing state-of-the-art optometric treatment."