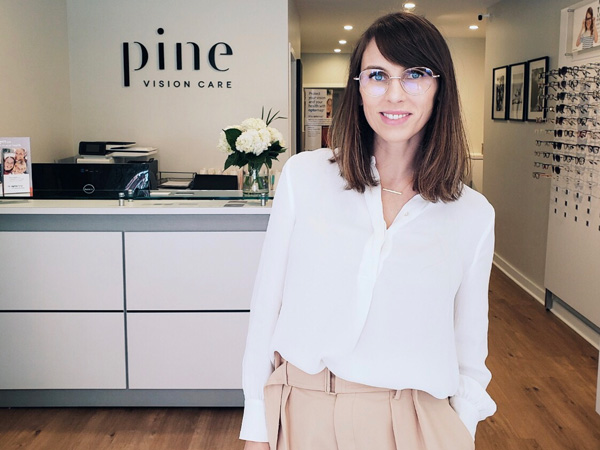 Julia Zyrina, OD, vividly recalls how exciting it was to help her mother unwrap each new pair of frames for their family optical business as a young child. After her own surgery at the age of 3 to correct her strabismus, Dr. Zyrina's parents were inspired to pursue this career, starting out as opticians and later earning their optometry degrees. In those early days, they opened the packages together at home, and now her parents' business is more than 35 years old and includes nine storefronts in Ozersk in the Ural Mountains region of Russia. "I loved watching them put so much hard work into it, getting the results and helping people in so many ways," Dr. Zyrina says. "After growing up in front of it, picking optometry seemed like a natural path for me."
Dr. Zyrina moved to the U.S. after pursuing her Master's degree in linguistics—perfecting her English and German along the way—and accepting an interpreter position. "When I came here, I learned more about optometry and that optometrists have a much expanded scope of practice here," she says. Optometrists in Russia can identify ocular conditions such as cataracts or glaucoma but cannot treat them and also cannot prescribe any medications. Once she completed the prerequisites in the U.S., she enrolled at Salus University Pennsylvania College of Optometry (PCO).

After her 2015 graduation, she completed a valuable ocular disease residency and gained experience in a variety of practice settings over the next few years. With the guidance of her husband Eli, principal agent for Q and U Real Estate team at Compass, and his connections to a contractor, she started moving forward with her plans to open her own practice in 2018. They narrowed down the search of potential spaces when Dr. Zyrina's parents visited last summer, and by the time they left to return to Russia in August, she knew she had found the perfect spot in the Washington Square West section of Philadelphia. She lived nearby during her time at PCO, and she loved the community. "We signed the lease on Sept. 1 and three weeks later, my second son was born."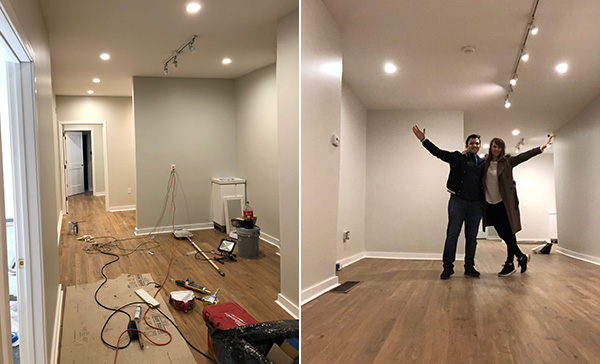 The space was formerly a clothing store and needed a total renovation, including the addition of some new walls. She selected new floors, paint to replace the wood paneling on the existing walls and all the fixtures for the brand-new bathroom. She wanted to keep the Philadelphia flair in her building's architecture, so she kept the brick wall in the front of the store and painted it white to make it pop with a unique, fresh look. The space has a clean look with the rest of the walls white, as well, with white furniture and gray chairs. "I wanted it to be light, airy, easy on the eyes and very welcoming."
Dr. Zyrina says that it was sometimes a surprise to see what was delivered in her orders of office furniture and décor; she had been late in her pregnancy and in the early days as a mom of two when she placed her orders. "I couldn't remember what I had picked," she says, laughing. All of the pieces naturally came together as she had hoped.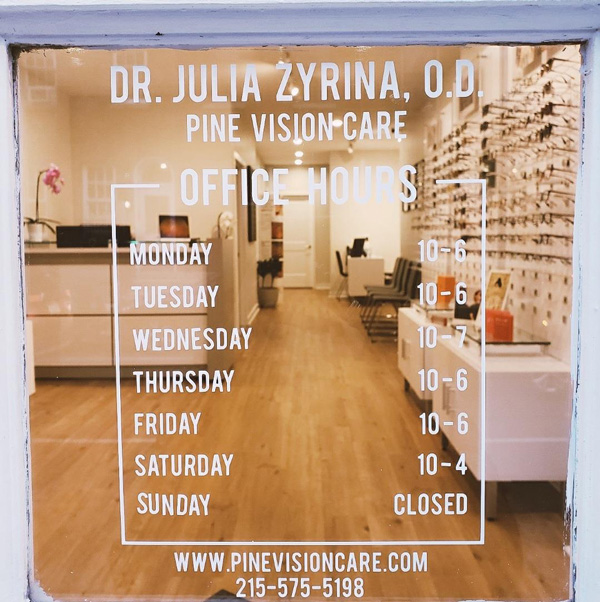 By mid-December 2018, Dr. Zyrina was ready to open her doors to Pine Vision Care, which focuses on primary care for the whole family as well as specialty contact lens fittings. She invested in the latest technology to practice to the fullest scope possible in her, including a retinal camera, topographer and slit lamp with anterior segment camera. "I wanted everything to streamline the process," she says. "The most important use of the technology is to educate patients so that they can learn much more about their eyes and be proactive for their health. It's important to be able to show them the front and back of the eye, the progress of the problem and how the treatment is working." As a cold start, it was quite an investment, but she says that she feels the instrumentation was well worth it. She looks forward to adding a visual field and OCT as business grows, as well as developing her dry eye clinic.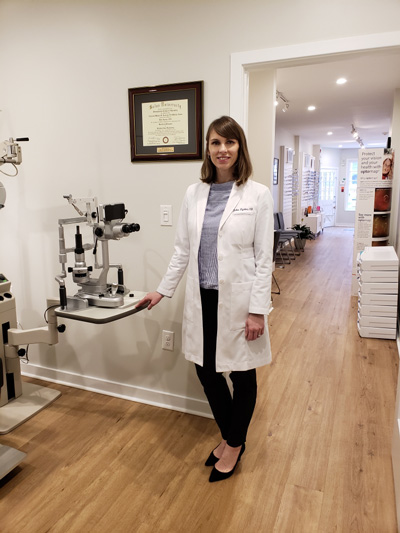 The boutique-style optical only carries independent frame lines, which Dr. Zyrina believes offers the best quality for her patients. As a small business owner herself, "supporting private companies is important to me," she says. Dr. Zyrina adds that she appreciates when customers share that same philosophy and choose her practice, refer their friends and family and post positive reviews about their experience.
In 2019, Dr. Zyrina is focusing on building the patient base by making connections to provide education to local schools, business associations and community groups, as well as the nearby urgent care clinic to offer to handle eye emergencies. She's enthusiastic and determined to carry on the family business—even if she's across the globe.