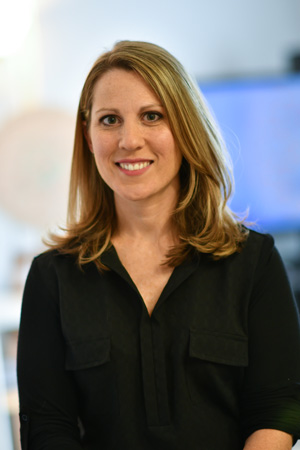 Allison Toler, OD, FAAO, of Clermont, Florida, took a lease in a Target Optical location in 2011, after a few years of filling in for other leaseholders. As her business grew, she started to see more and more children who were excellent candidates for vision therapy. She made the recommendation to parents but started noticing a trend: "Many patients I referred out did not pursue vision therapy (VT) treatment due to travel. The closest VT provider was about an hour away," Dr. Toler says.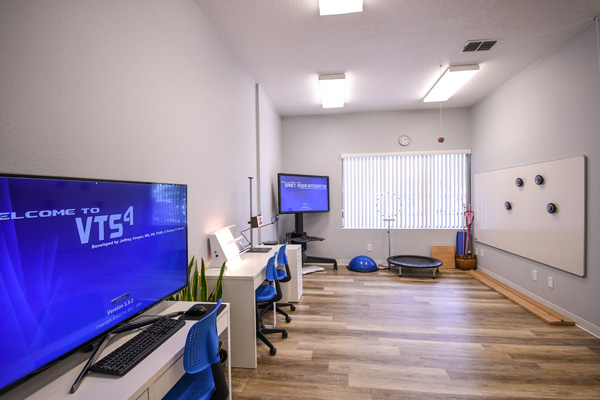 By 2013, Dr. Toler knew that she needed to do something to help provide greater access to local VT. The concept for Hope Vision Development Center was born, and Dr. Toler and her husband and practice manager, Cal Toler, started to look for location near their home. It wasn't too difficult to find a first location, Dr. Toler says. "We kept driving by a cute house for rent, zoned commercial, which we thought would work to get us started." The rent was just $900 per month, and they signed a one-year lease. The goal was to keep start-up costs as low as possible because Dr. Toler would only be able to provide one day of therapy per week as she transitioned her time to her new office.
Renovations were less than $1,800 to give the space a new look with fresh paint and also to cut a pass-through window from a bedroom to the living room to create the front desk and admin area. The largest expense was the exam room equipment at $20,000. "We were not sure a private pay VT-only practice was financially viable, and we figured if things didn't work out, we hadn't invested too much," Dr. Toler says.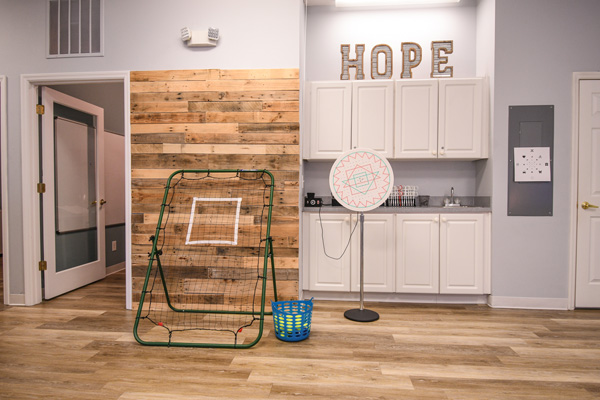 But the demand for VT was strong. Dr. Toler began to contact the patients she had referred for VT; they quickly became her first patients in the new space. The couple worked with Toni Bristol at Expansion Consultants to help market the practice, and today, referrals mainly come from educators, psychologists, therapists and other optometrists. The volume of patients started to grow exponentially, from the three VT patients Dr. Toler saw one day per week to 15 VT patients, three days per week between Dr. Toler and her two part-time therapists.
That's when the realization set in—they were going to need a bigger space, Dr. Toler recalls. "We knew it was time to move when we had double-parked all five of our spaces with patients waiting for parking spots to open," she says. A new buildout was not in the budget, so they began a search for a location that required minimal cosmetic updates in a place where they could take down existing walls to open the space, which was more cost-effective than adding walls.
They found what they were looking for in a former pediatrician's office just three minutes from their home. It had seven small offices, and Dr. Toler and Cal Toler kept five of them and took down two walls to create the main VT room. The remodel took just four weeks, and they kept the budget under $8,000, allowing for more funds to be invested in VT training and equipment. The color scheme was selected by Dr. Toler's childhood friend, Brian Patrick Flynn, who is a HGTVDream Home designer. The couple had been inspired by one of his Dream Home projects, so they used that concept as a model throughout the space.
They are pleased with the feedback from patients about the new space. "Our patients love it," Dr. Toler says. The colors are calm, and there is plenty of natural light. Each therapist has his or her own office and the main vision therapy room can accommodate three or four patients at one time, allowing Dr. Toler and her therapists to provide VT for 40 patients per week from Monday through Thursday. Dr. Toler splits her time between her practice and a private optical in town, and she sees the need for providing Friday services soon. "The new space enabled us to double our patient load while keeping our expenses roughly the same," she says.
There's no slowing down Dr. Toler and her team. Further expansion for the business is on the horizon, and Dr. Toler says that she plans to own her next space instead of continuing to rent. She'd love a larger waiting area, an even bigger VT room and a space with AstroTurf, that will help the practice expand the sports vision training services. Visit the practice page on Facebook to see even more technology that Dr. Toler uses with her patients.