The week that the COVID-19 closures hit Michigan in March 2020, Kelly Carrier, OD, was preparing to take out a loan to relocate her office Dexter Family Eye Center. "I decided to wait; I imagined there would be better loan opportunities once this was over." It was a smart move, as Dr. Carrier was able to secure a Small Business Administration loan a few months later in July.
MOVING AHEAD
In 2019, Dr. Carrier had already found her new spot that met her two requirements for the relocation: she had to be able to own the space, and it had to allow for a layout that maximized use of all the square footage. Her original office location in an old home was 1,800 square feet, but the layout left a great deal of that room unusable.
The new office is still in Dexter, Michigan, just a half mile down the road in a strip center with all medical professionals. She technically has less space now at 1,300 square feet, but it feels like more as she's been able to add a second exam lane and more technology from Optos, as well as an OCT and visual field.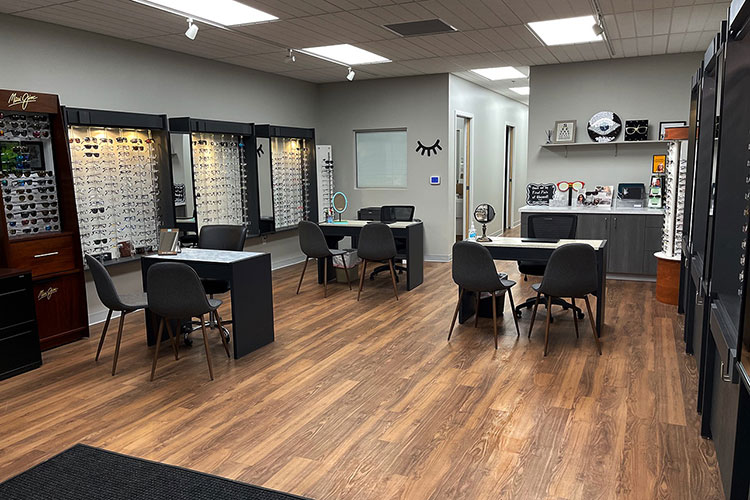 The space was previously a dance studio that was broken into three new units, so it was a large empty space down to the stud walls. Dr. Carrier chose an updated, contemporary look that is quite a contrast from the charming old home style she had before. She worked with a designer outside of the optical industry to pull the layout together, adding that she enjoyed this part of customizing her office. There are lots of modern neutrals and plenty of cabinetry and storage so everything has a precise place. She also added a lab for edging lenses.
NEW SPACE, NEW OPPORTUNITY
Dr. Carrier says that the updates she's made will allow her to expand further into her passion for fitting contact lenses, especially multifocal and toric fits, as well as co-management of cataract and laser eye surgeries. She's also dabbling in a newfound area of interest: dry eye. "Many patients are bringing it up, especially from wearing masks, and they don't know that there are things we can do to help it."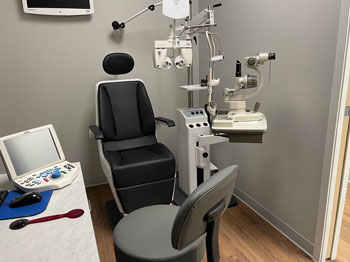 Doors opened to the new location in November 2020 to a warm welcome from her patient base. "They think it's a great space for us." She loves it, too, and it was worth the wait of a few extra months to create this space as her own. Dr. Carrier first opened the practice with a partner in 2003, who parted ways from the business in 2016. This space is now truly her own with her own style, and she looks forward to the opportunity ahead of bringing an associate to the team and utilizing her technicians to their fullest potential. Her daughter has also joined the team, virtually, as of January 2020 to handle the billing side utilizing her business administration degree.