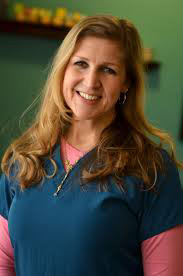 Following her 2000 graduation from University of Houston College of Optometry, Leigh Anne Green, OD, says that her top priority was to secure a job where she didn't have to work on the weekends and could be at home with her two young children. She found just that through a position in an ophthalmology office where she could "make a salary, see my patients and go home happy." It was a perfect match for four years, and she even received an offer to purchase a satellite location from the MD. But the timing wasn't just quite right, Dr. Green says.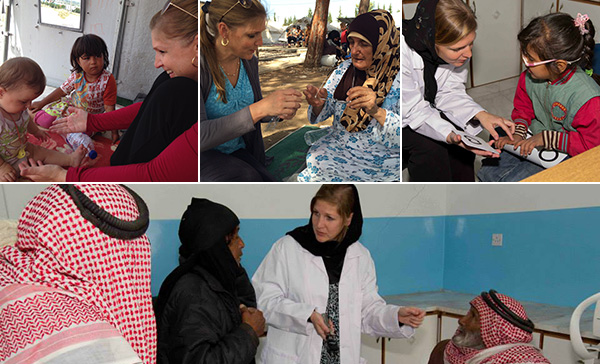 Instead, Dr. Green and her husband followed through on a cause that they felt strongly about, relocating across the globe to the Middle East for mission work. Her husband worked with a non-government organization dedicated to teaching individuals English and providing training to better their lives. It meant pushing pause on the optometry side of her career for the most part for the next eight years to focus on her role as a mom, aside from a few opportunities to lend her expertise in clinics abroad.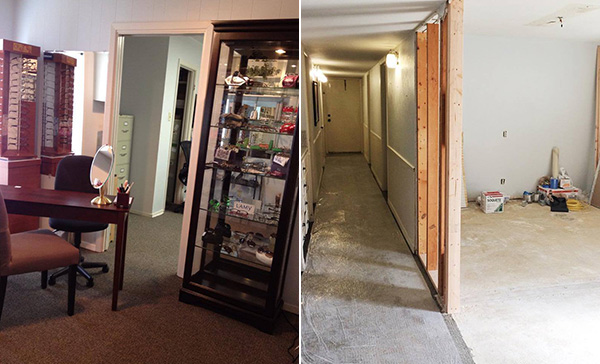 The Green family returned to Texas in 2012, and Dr. Green was eager to return to her optometry work since her daughters were all in school. "I wanted to be able to take care of my family, but I love being an optometrist and helping people," she says. "It's a tedious balance." She took on a job as an employed doctor for a few months, and she began connecting with optometrists in the area to become reacquainted with all that she had missed in the profession.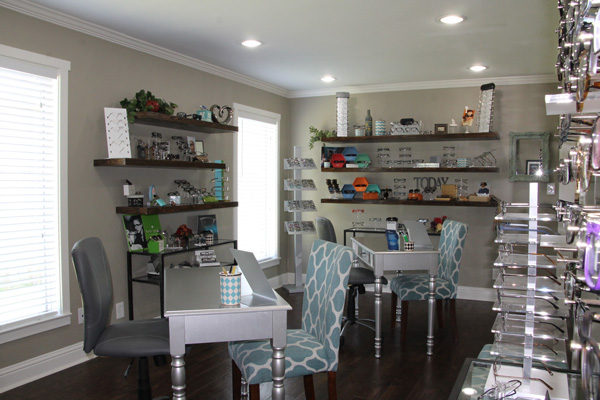 Dr. Green met Spencer Moore, OD, through her outreach, and after not much time, Dr. Moore asked Dr. Green if she would purchase his practice in Waco. "We shared similar thoughts on medicine, treating patients and running a business like it's a family," she explains. "You love the people, not just the money." She began considering his offer; ownership had been a dream of hers, but not one she thought she would ever have the time or funds for. Though she had little capital after doing charity work for years, Dr. Moore felt so strongly about her taking over that he was determined to make a deal she could afford. "I didn't deserve this, but by November 2013, I was buying in with someone helping me and looking out for me instead of taking all that they could get."
As Dr. Moore had neared retirement age, his own patient base had whittled down as he took on a part-time schedule and kept low overhead expenses. "We knew if we saw eight patients a day we could make it work," Dr. Green says. She also kept Dr. Moore's name on the sign to reassure the existing patients this was still the office that they knew.
Her persistence paid off, and she grew her own reputation for thorough patient care and education. From her first anniversary in 2014 until 2018, the practice has grown by 260 percent and from just two staff members to nine. Dr. Green is appreciative of the honest recommendations from sales reps, who have helped her learn about the new technology advancements that she missed. She had seen a few pieces of instrumentation while overseas that she knew she wanted, and her reps helped bridge the gap and stay on budget. She's added an OCT, widefield camera from Optos, OPD and an edger over the years. Her reps also showed her opportunities in contact lens growth, such as with daily, multifocal contact lenses. "Originally, I wondered if my patients would buy them," Dr. Green says. She's found that these patients who have been struggling to find a solution are genuinely grateful when her recommendations prove to be successful.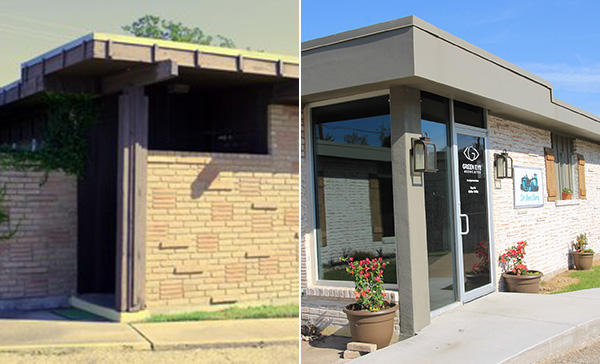 She's completed a series of renovations to the space. The first was knocking down a wall in an optical expansion over holidays, weekends and a few vacation days. "We were outgrowing our little space," she says. The second phase occurred once she purchased the entire building from Dr. Moore and took over its second office, previously occupied by a dentist. She had some exterior repairs done, ditching her original plan to change the 1970s-style flat roofline and instead adding shutters and opening the front door space to create a more welcoming first impression. "We are embracing the character," she says.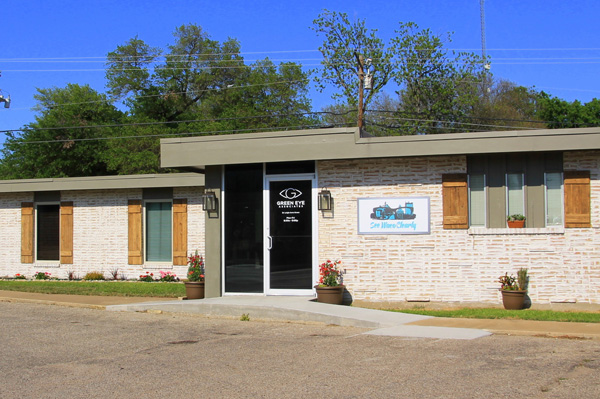 Phase three occurred in November 2018, when Dr. Green closed the office over the Thanksgiving weekend to connect the two suites. The former doorway between the two offices created an awkward transition for patients and staff. Now the space is more cohesive and unified, she says, and it also added space for her second exam lane. There's room for two more exam lanes, a project on the horizon that will accommodate another doctor in the space and an expansion of services such as sports vision therapy.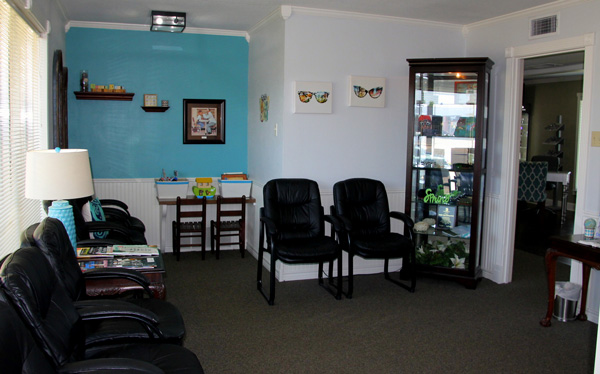 Waco is home to the popular HGTV show Fixer Upper and Magnolia Homes, the remodeling and design business owned by the show's stars Chip and Joanna Gaines. Dr. Green is thankful to her contractor, who is a part of the Magnolia Homes team, for his guidance through their renovations. "He gave me suggestions on making it less expensive with no renovation loan, and we did it, step by step," Dr. Green says.
She's thankful that the patient reaction has been positive through all of the changes. "There are often candles lit and music playing, and since I spend all day here, it feels very much like home to me," Dr. Green says. "I want them to feel welcome and at home here." Recognition from her community, such as being named a Best of Waco 2019 award winner, is proof that her efforts are paying off.