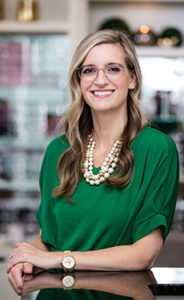 When Janet M. Wilson, OD, FCOVD, opened her first practice in 2014, she thought she had found her "forever" workspace.
Bella Vision Family Vision Care provided eye care to patients of all ages, with a focus on comprehensive primary care. Dr. Wilson designed most of the original location herself. She started offering vision therapy in 2015 and quickly realized she couldn't practice the way she wanted where she was.
"Things got busy," Dr. Wilson says. She and her team worked with what they had. They converted one of their two exam lanes into a vision therapy area and began treating patients with binocular vision dysfunction, strabismus and traumatic brain injuries. The demand for new services was there, but the office was too cramped to provide them. She was ready to move but had a hard time finding what she was looking for. "There were not many locations available," she says. "All the spaces seemed wrong or needed too much work."
She and her husband decided to start from scratch. They bought a 1.5-acre lot from a local church she drove past "almost every day." Being just a quarter mile down the road from the original location, she could continue to see her patients and serve the community she has grown to love.
She had some ideas, including the main design theme and ways to make the layout more efficient.
Focusing on ease of access and efficiency, Bella Vision 2.0, as she affectionately nicknamed it, opened in October 2022 in Spartanburg, South Carolina.
INSPIRATION
The new location features white brick exterior with black trim. Following the design inspiration of the original office was key, with an elevated "chic" feel that is both calming and welcoming. A classic blue and white coastal color scheme with the clean white cabinets and taupe quartz dispensing bar complement the design palette. The glass light fixtures throughout are bright and their shapes represent eyes and lenses. The finishes "make all the difference" in keeping with a modernized aesthetic, Dr. Wilson says.
The original practice was just shy of 1,400 square feet. The new location now offers more than 7,000 square feet to keep Dr. Wilson and her team inspired without feeling congested.
The second floor is dedicated entirely to the comfort of the staff. It includes a conference rooms, an eat-in kitchen, private restrooms and personal locker area. "My team members feel like they can breathe now."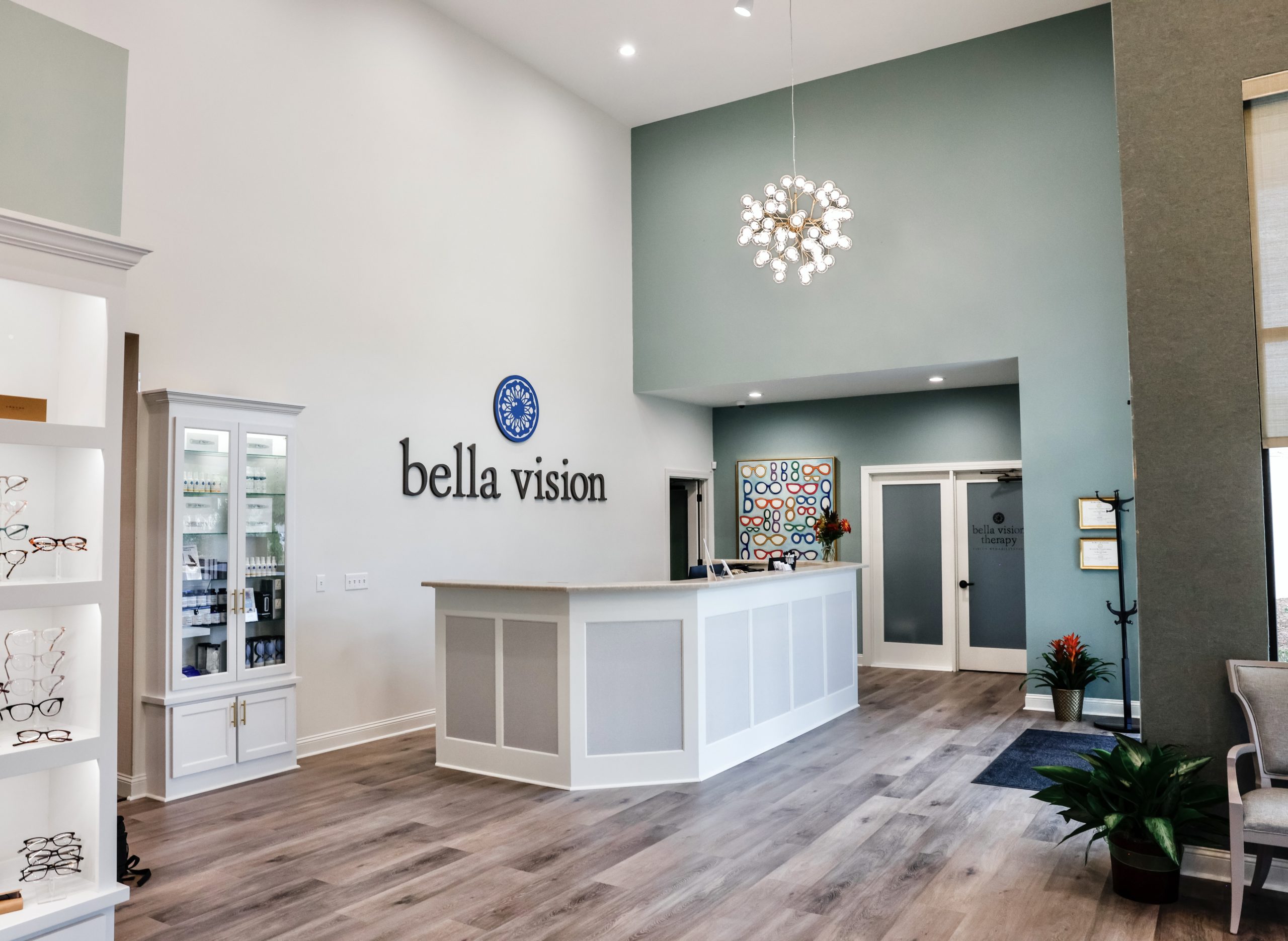 MORE SPACE, MORE SERVICES
Dr. Wilson's practice now features two driveways and a large, newly paved parking lot. She also incorporated multiple handicap parking spaces and fresh landscaping.
Inside, there are five exam lanes and a dry eye suite. More than one-fifth of the building, 1,500 square feet, is devoted specifically to vision therapy. Vision therapists can offer a wider range of services with virtual reality, Sanet Vision Integrator, trampolines, Marsden Balls, balance integration equipment and more.
"It's so important to have an inspiring space," she says. "I knew I had a responsibility to provide more rehabilitation to more patients, so the journey of expanding the practice was more motivating to me than it was tiring."
But for now, she's content. "Hopefully there will be no Bella Vision 3.0," she jokingly says.
See more of Bella Vision on Instagram @bellavisioneyes.