The presence of plants indoors always tends to liven up a space. These four ODs incorporated living display or signage with live moss in interesting ways to add a creative accent to the office. We'd love to see how you're displaying plants—living or faux—in your space. Send us a note!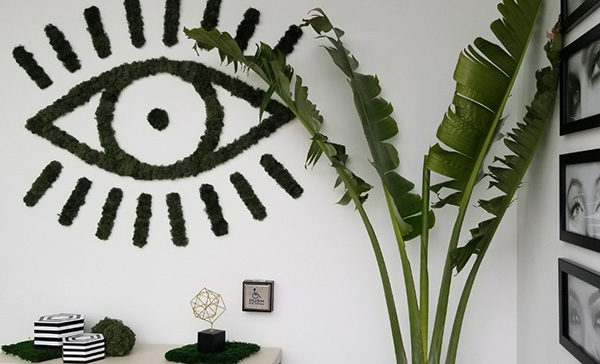 Dr. Sareya Khatkur has beautiful palm trees in her office, and we also absolutely love her moss display, appropriately shaped like an eye. Read her story.
You can't miss Dr. Neda Gioia's beautiful moss signage: it's right behind the front desk and perfectly frames her practice logo. Read her story.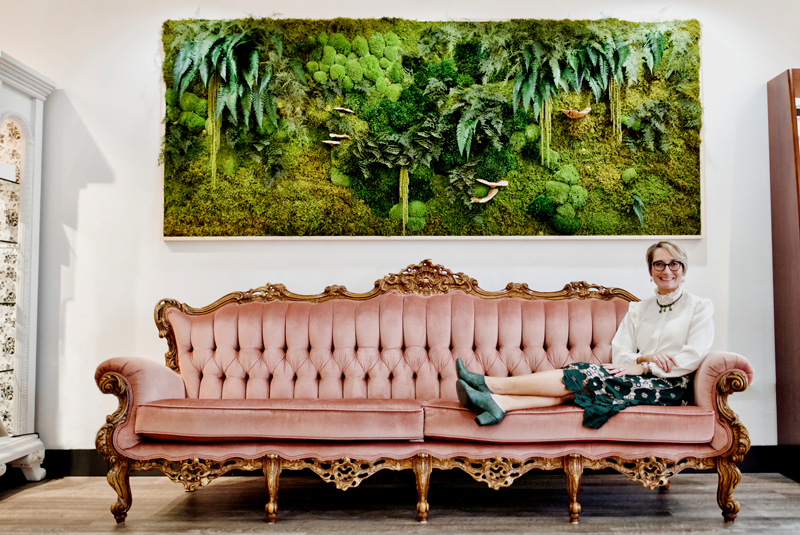 The three-dimensional living display that Dr. Erika Morrow included in her space practically calls out to you to sit at the sofa below it and take a closer look. Read her story.
Dr. Monica Johnsonbaugh brought her vision for a moss feature to life in July 2019, which offers a neat contrast to the urban details in her office. Read her story [written before the addition of the moss wall].