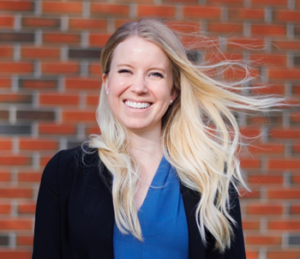 For Breanna Fletcher, OD, her journey in optometry has been full circle. She grew up on a cattle farm in a small town in Alberta, where the nearest city—and the nearest optometrist—was an hour away. While she was the only one of her siblings to wear eyeglasses, her family took their annual visit seriously. "It really got my passion started for the public health aspect of rural optometry," Dr. Fletcher says. As a 2014 graduate of SUNY College of Optometry, she was present with an award for her commitment to private practice.

It took a few years to get there, though. She began providing optometric services in a small location. The 850-square-foot space had one exam lane. She saw the opportunity for growth, however, and on June 1, 2020, exactly six years to the day after her SUNY graduation, she held her ribbon cutting ceremony for her new location in Fort Saskatchewan, Alberta.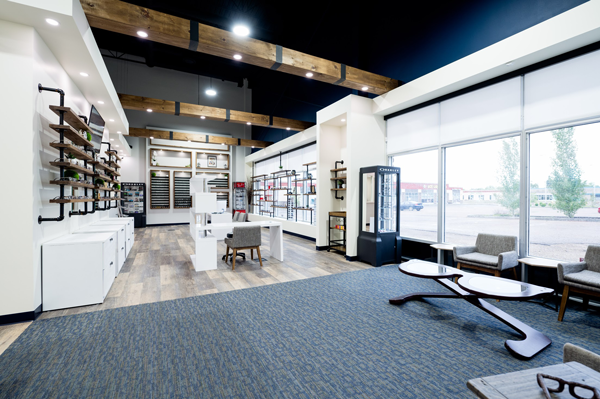 She kept the name Vivid Vision, not only for the name recognition but also as a statement that good businesses can be built on good foundations. "The previous owner was a woman in business, herself, so I wanted to carry on the legacy," she says.
IT TAKES A VILLAGE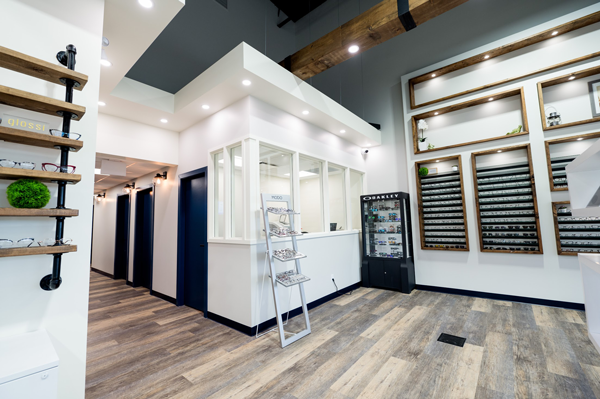 Carry on, she did. The new Vivid Vision is three times the size of the first location. It was a perfect fit. "I really wanted to practice in this area; it's a good place between the city and the country." What started as a mom-and-pop shop turned into a five day a week business when Dr. Fletcher began practicing there. "You can put your heart and soul into something and see that pay off," she says. "Right now, we have space to grow into—we can put our nose to the grindstone."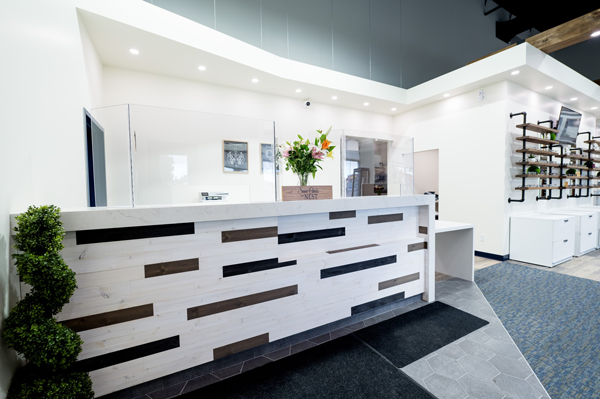 When it came to the design aspect, Dr. Fletcher crowdsourced ideas. "I asked as many optometrists as I knew, 'if you were going to build your practice again what would you do, what would you not do?'" She started from the beginning, sitting down with a pad of grid paper and imaging what the new space could be. She utilized the talents of friends—one who worked with pine wood, one with a proficiency for rustic design—and designed a multitude of stains for their shiplapped front desk, an eye-catching centerpiece.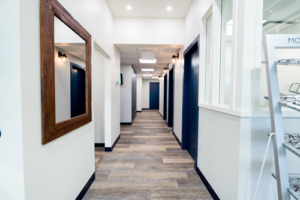 The neutral, light walls and wood grain flooring and cabinetry lead the eye upward to dark ceilings and large wood beams. Floor-to-ceilings flood the optical area with natural light. The atmosphere is sleek and modern, supporting a modern and high-tech practice.
Looking back at the award she received six years, she's not too surprised to be where she is now. "It's so interesting to read how I came out [of school], guns blazing, and how I was going to change the world," she says. "Going back to read that was special to me at this point—with everything going on, it realigns why we're doing what we're doing."