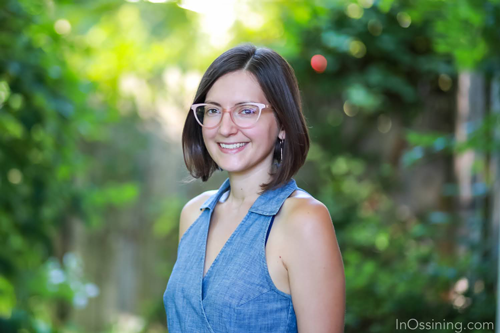 There's truly no place like home, and no one knows this better than Sara Dawson, OD, who started her practice, Just Eyes Optometry, in her own home in Ossining, New York. After graduating from SUNY College of Optometry, she spent several years working in corporate locations in Manhattan, but the longing to own a practice grew. When Dr. Dawson moved to the suburbs, that dream began to feel more attainable. Being a practice owner wasn't something Dr. Dawson always envisioned for herself, though. "When I graduated, I never pictured myself as a business owner… I'm still terrified of ownership," she laughs.
"One of [my thoughts] was 'What are my hurdles? What are the ways I can lower my overhead and my operating costs?'" When her family purchased their new home, the house came with a large space that may have served as a parlor or formal dining room at one point. Dr. Dawson had an idea; "At least to get started I wouldn't have a lease," she says, noting that in her area the largest cost besides staff is the lease. "Without that additional overhead, I could get started with a lot less stress."
COVID-19 proved to have a silver lining when it came to Dr. Dawson's layout. While she was originally struggling to figure out how to distinguish her reception area from her exam area, the pandemic made it standard to have one patient at a time in a small practice, thus solving her problem for now.
Dr. Dawson found much of her equipment second hand from Craigslist and used her equipment she had purchased for optometry school. "I have the basics." Her exam chair is a refurbished, vintage Bausch and Lomb chair. "It looks awesome," she says. "I got all the equipment for well under $10,000." When it came to decor, she was ahead of the game thanks to her family and their propensity for eye-themed gifts. "Decor is mostly a collection of items I already had," she says.
SETTING BOUNDARIES

While the home/office set-up is working smoothly for Dr. Dawson, some of her colleagues expressed hesitancy. "They were concerned about boundaries of patient and personal life," she says. She notes that in her locale, it's relatively normal for chiropractors and dentists to operate out of their homes. To date, Dr. Dawson reports no problems with anyone crossing any lines.
A surprise hurdle that Dr. Dawson faced was working with contact lens distributors. "I had to jump through so many hoops to get shipments to a residential address," she says. "I was not expecting that at all." She hosted company representatives for site visits from some companies and was flat-out told no by others. "It added a headache I wasn't expecting," she says.
DOING GOOD
Frame inventory was important to Dr. Dawson. Not only does it require a large capital outlay, "I wanted my frames to have a mission behind them," she says. "I wanted every [brand] to give back or have a social justice donating platform or use environmentally friendly materials." While this mission-driven choice was an expensive one, she feels it was the right one. "It limited me because I couldn't get anything super cheap," she says. "It was an investment, but it paid itself back."
For Dr. Dawson, it all comes down to here vision statement, posted on the homepage of her website: "Eyecare on a Mission: Simplifying Eyecare While Seeking to do Good."
Photos courtesy of in InOssining.com and Dr. Sara Dawson