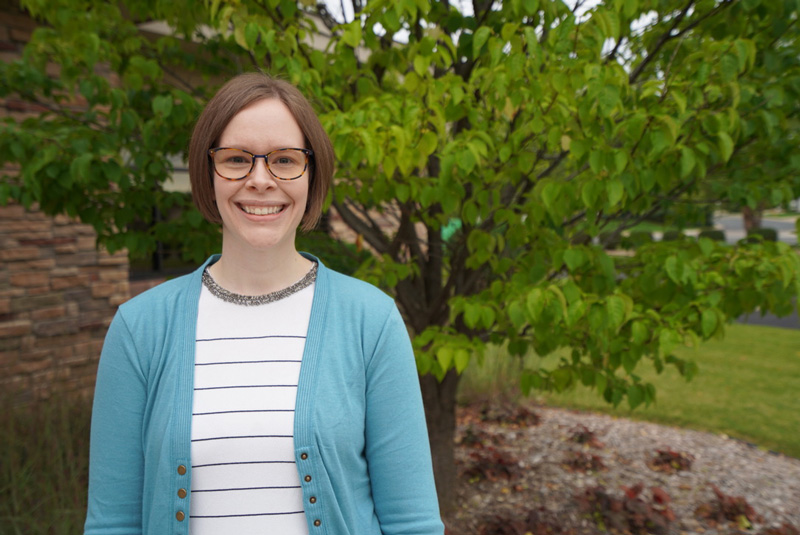 When Megan Sis, OD, MS, FAAO, opened the doors to Pediatric Vision Development Center in Coon Rapids, Minnesota, in May 2019, it was a place to call her own where she could focus on pediatric vision therapy (VT) care. "I love helping kids, and I named the clinic to emphasize this," she says. "I'm not trying to deter adults or brain injury patients, but this space is not specifically designed for that crowd."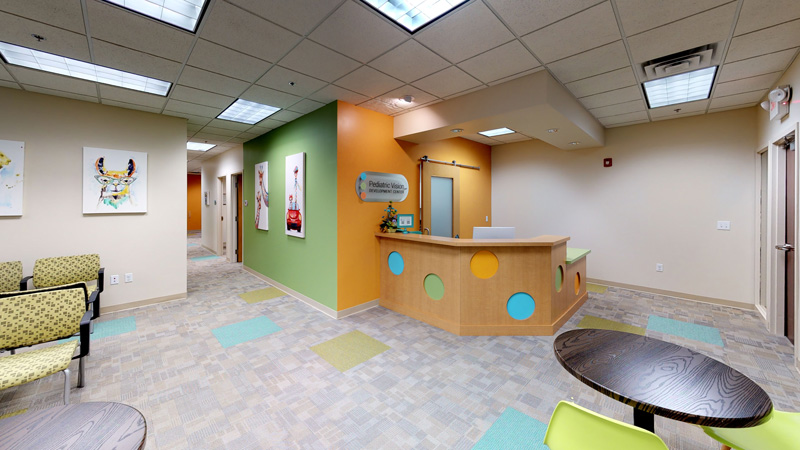 Warm and welcoming, the space has lots of natural light that streams through giant windows in her therapy area. A palette of orange, green and blue is incorporated in her logo and strategically though out the office space. There's pop art of brightly colored animals wearing eyeglasses, and a cozy nook for children to wait for their appointment. "I was definitely trying to make the space kid-friendly and a place where they would feel comfortable and at home." She personally understands the need for a space tailored just for kids: Dr. Sis was born with strabismus and had surgery to correct it at a young age. "Cosmetically, it's done beautifully," she says. "But with my diagnosis, I never developed normal depth perception so I gravitated towards learning more about that during school."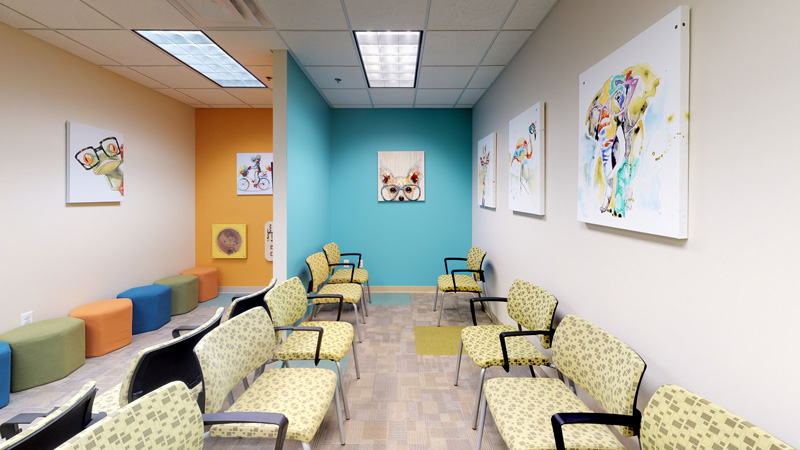 Dr. Sis says that she came across the space driving home from dinner with her husband and sons, just a bit outside of her search area. "My husband and I fell in love with it," she recalls. "It cut my commute in half, and it was five minutes from my kids' school." It's also about 30 seconds from the local Costco, which has been a great landmark in describing where she's located.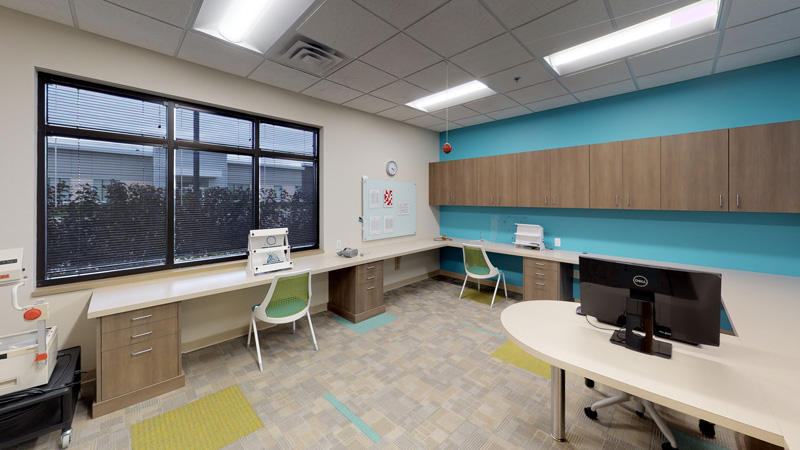 The space, at 2,600 square feet, is a little larger than what she had planned, but it offered great potential to create the flow she needed. Plus, the first impression of the building is terrific, boosted by being among other professionals: a lawyer, a financial planner and a chiropractor who is soon joining the building.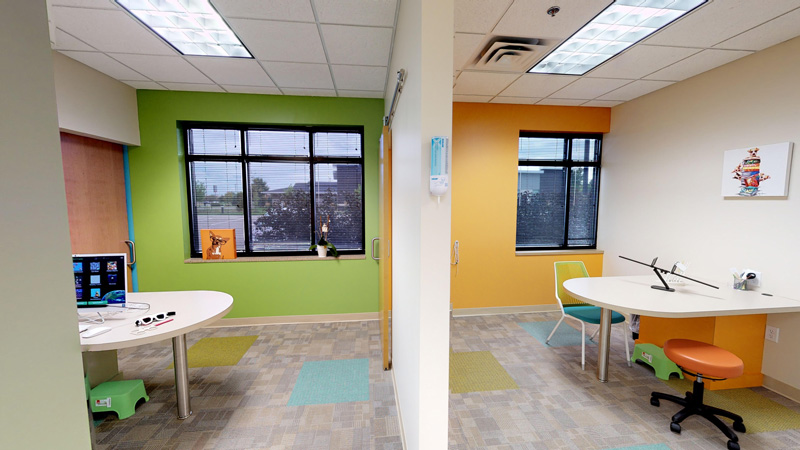 Dr. Sis sought advice from architects, but they didn't quite understand the design needed for such a unique business. "That was a challenge, so I had to get creative on my own," she says. A few colleagues provided great insights on adding good sound barriers and creating separate rooms to work with patients with brain injuries who may be sensitive to light. She drew ideas for the office flow and layout from her own dentist's office. "I liked that there were separate treatment areas, but that they were all still close together."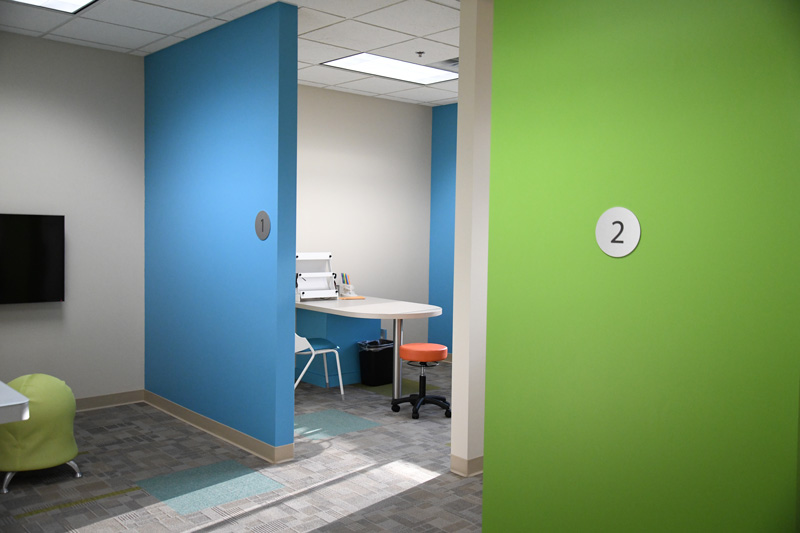 She also wanted the look to be clean and not cluttered. Sometimes therapy spaces can end up looking a bit disorganized with so many therapy tools and instruments. She designed the space with easily accessible storage areas where these items could be tucked away when not in use. And you won't find an optical in the office, although Dr. Sis does have a typical exam room set up in case she finds the need to take a closer look at any red flags or findings during vision therapy evaluations.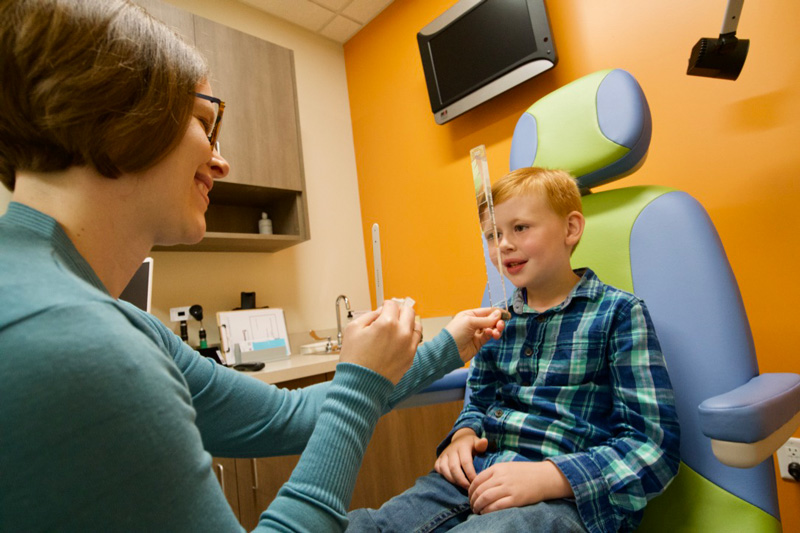 Just about a month after opening Dr. Sis and her therapy team already had a full schedule. That's thanks in part to the large referral network she grew over the course of five years, providing VT services at the Blaine Eye Clinic in nearby Blaine. She started there in 2014, after graduating from Pacific University College of Optometry in 2012 and completing a residency at Salus University Pennsylvania College of Optometry. The owners had advertised on a Minnesota Optometric Association page that they were looking for a primary care doctor for one day per week with room to grow. A perfect fit—Dr. Sis was on maternity leave with her first son at the time—so she sent an inquiry hoping they would be interested in adding VT. The owners responded to her email just 30 minutes later, and they had been searching for someone to add VT for years unsuccessfully and were thrilled to consider the possibility of adding that service to their thriving primary care practice.
The VT segment of the business blossomed as its reputation grew. That created its own challenge: a 3-4 month waiting list. "That's almost half of the school year; a student can't wait that long when visual problems are truly impacting his or her ability to read, learn and be comfortable in the classroom setting," Dr. Sis says.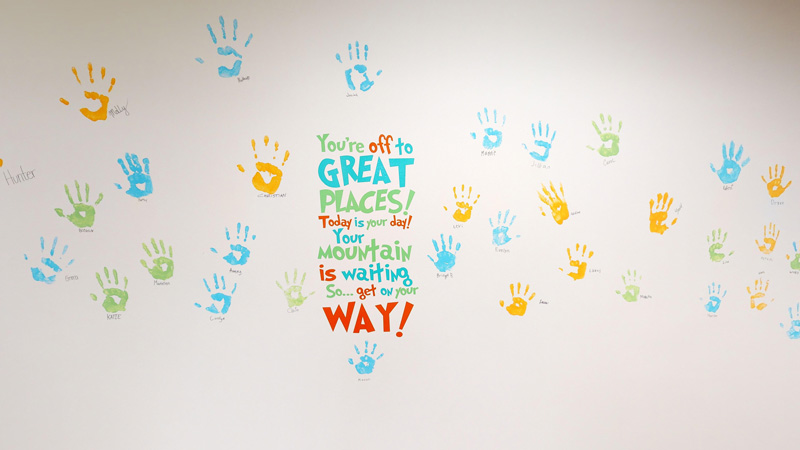 The only solution was more space, and there simply wasn't any more in the existing office. "We knew we had to do something," Dr. Sis says. She and the owners had candid conversations about a transition to her own place and bringing her main therapist with her. She's since added a second therapist to her team.
The transition resulted in a friendly, non-competitive relationship for Dr. Sis and the owners of Blaine Eye Clinic, and since she is only providing VT service, she didn't have to worry about her location in terms of a non-compete radius. Dr. Sis is still working at Blaine Eye Clinic, and they are referring patients over to her, as well. "I disclose that I'm the owner and operator of my clinic and that the two are not related, but it's nice to be able to still serve their patients, as well." And best of all, she's gained the flexibility she wanted for her family and there's still room to grow.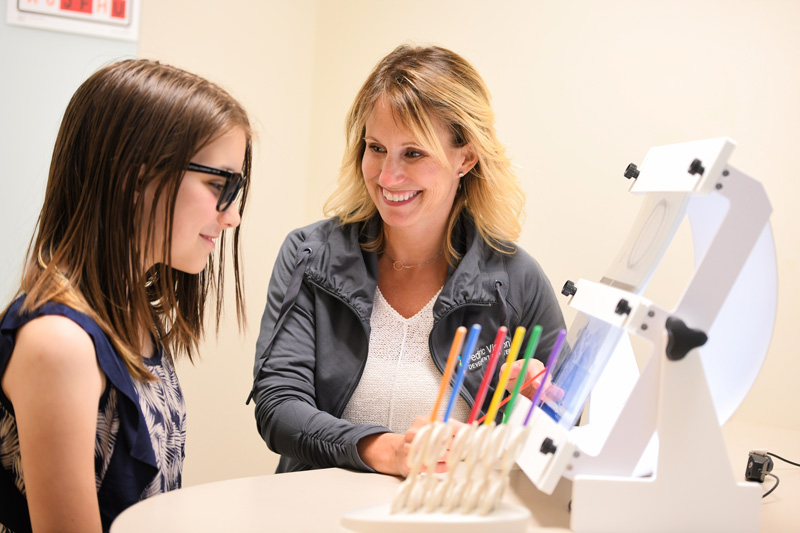 Dr. Sis invites readers to view her virtual tour of the office.