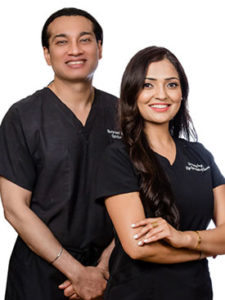 Sarabjeet "Sabby" Singh, OD, didn't have a lot of flexibility in timing when she recently relocated one of her offices in North Cypress, Texas. Eye Specialists of Texas, the practice she runs with her husband Gurpreet Singh, MD, FACS, has two locations, and their lease was up on their original space where they had been since 2007. "Our lease was done on Sept. 30, 2021, and they wanted us out of there on that day. If we went over, we would be charged a month's rent times 1.5," she recalls. "There was no courtesy." They planned their move-in date accordingly, and they hoped for no delays—no small feat during a time when everything is seemingly impacted by product or material shortages.
Yet her construction company kept it together, and "they did a fabulous job keeping us on time," Dr. Singh says. "It was phenomenal in the midst of COVID that in less than a year, we completed the project." They moved Thursday and Friday that week, and they were back in business by Monday. "The goal was to not slow down too much."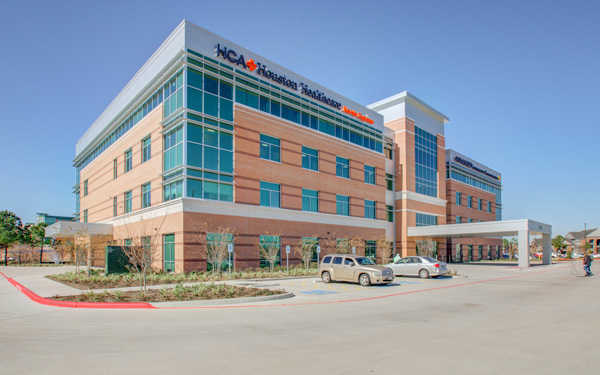 The search for a new location was both strenuous and stressful, she says. Dr. Sabby Singh recalls meeting with several realtors and looking for both land to build a new office on as well as moving into an existing property.  One of the most difficult aspects of finding a place is one that would allow for adequate parking space, both for about 10 staff as well as enough space for patients. Additionally, they did not want to move more than a few miles away from the current location and wanted be close to the highway. Ultimately, "we decided to join a group of other physicians who were also in the same situation, and decided to build a stand alone professional building nearby," she says. An additional bonus with the move is that the doctors also decided to build an ambulatory care surgery center on the first floor, which adds another level of convenience for the practice and the patients.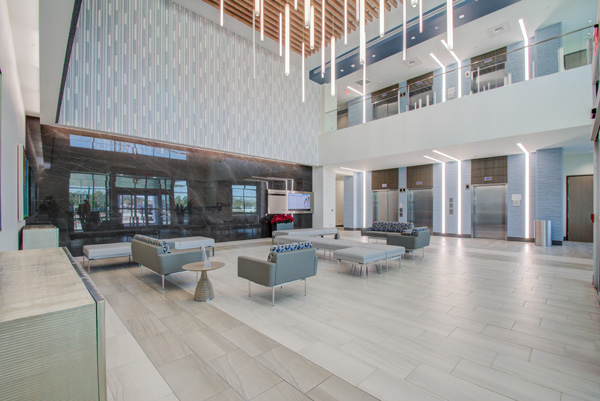 The new office space is just within walking distance; Dr. Singh could see the new office building from her old parking garage.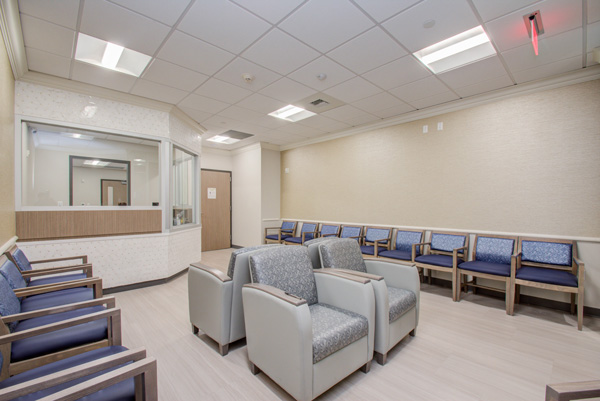 The move nearly doubled their space—from 1,350 to 2,500 square feet—and that gave them the opportunity to make everything bigger, from the number of exam lanes, the space for staff at the front desk and the patient waiting area. "As we were getting busier, a complaint from patients was that it was crowded," she says. "Patients with advanced pathology are coming in with someone from their family." Established patients have been so pleased with the new space.
They duplicated the office flow in their Woodlands location, which had a bigger space from the start, and it's been a perfect match and familiar as they learn the ins-and-outs of a new space.
Aesthetically, there are many differences. The building is smaller—now four stories from six, and she chose a different approach to the style this time around. The old office had a very clinical, hospital-like look using the colors light green and yellow, she says. At the time as a new OD, she says that she felt it was best to follow the norm for a medical office. "I didn't know any better the first time doing it," she says, laughing. She's added her own personal touch in this new space. The brighter, modern look of the new office is cozy, full of gray tones and accents in white, gold and navy. "I took my palette and picked colors like I would want in my home."
One of the best parts of the new space is its natural light. It's just the right amount, Dr. Singh says—not too bright but full of warm and welcoming sunshine. They also plan a special feature in the waiting area, namely a coral reef aquarium.
Dr. Singh is also thankful for the help of Katherine Johns, OD, and Ruhi Soni, MD, who have both brought their great taste in decorating to the table. It was important to Dr. Singh to include the other doctors at as many office planning meetings as possible, and she aimed to hold them around their schedules. "This is their home, too," and having their input was important for the process.
THE FINAL STRETCH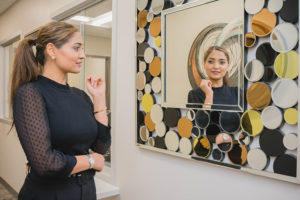 While Dr. Singh's contractors kept the move timeline on schedule, she faced significant delays in delivery of her furniture. She ordered it in July—hoping it would be the perfect timing so she wouldn't be left trying to find storage for the new pieces. Yet as shipping delays trend across the world, Dr. Singh spent her first few months operating in the same number of exam lanes with their previous chairs simply because she couldn't equip them yet. Finally, in the first week of January, the additional exam lane equipment and the new furniture arrived, and the office became fully functional.
Dr. Singh says it was an emotional experience saying goodbye to the space where she and her husband started this venture together. As they packed up the space, the team reflected as they organized. "We were all in tears; we started there with one exam lane and one person at the front desk with no technicians," she recalls. By the time they moved, they had four exam lanes with two being used by doctors and two by technicians. Once finalized, they will have four exam lanes for doctors and three for technicians in the new space. "The goal is to have more doctors working per day, to better meet the needs of a growing practice, the referring doctors, and most of all our patients." As they build towards that goal, there's so much potential for growth and new opportunities in this new home for the practice.