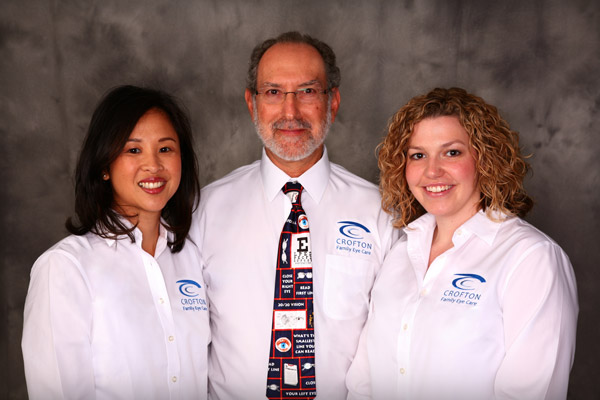 Nina Doyle, OD, FAAO, bought an existing practice last summer, but in many ways it felt like she was launching a brand new one.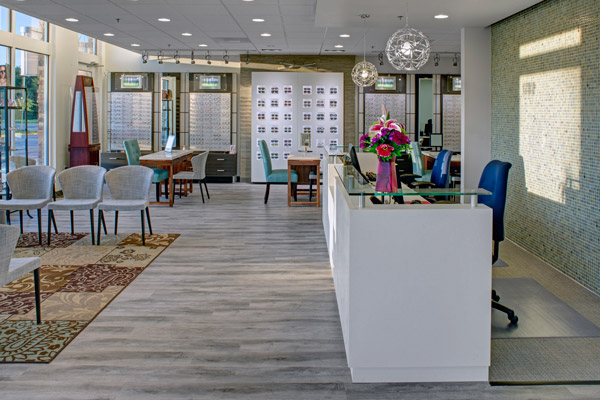 That's because the prior owner purposely let the lease expire on the space where the practice had been for years to give Dr. Doyle a chance to choose her new location and design it to suit her tastes.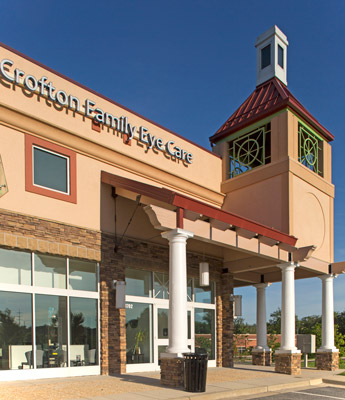 The new location for the practice, Crofton Family Eye Care, is just a couple of miles from the previous one. Crofton is a suburban community equal distance from Washington, D.C., and Baltimore, Maryland.
Dr. Doyle and the practice's previous owner, Elliott Klonsky, OD, had a deferred buy/sell agreement in place, so she had more than a year to find a new location and plan the design.
In planning the look, she started with a bit of advice she gleaned from the Lifetime Channel show, Project Runway. The advice is, find something that inspires you and grow from that.
She found that inspiration at home, in a mosaic tile she and her husband, Andrew Doyle, OD, FAAO, had chosen for a bathroom. It has light and dark shades of sand, and blue and gray, and suggests "a beach feel," she says. "I really liked that look. People come in and say, 'It looks like a spa.'"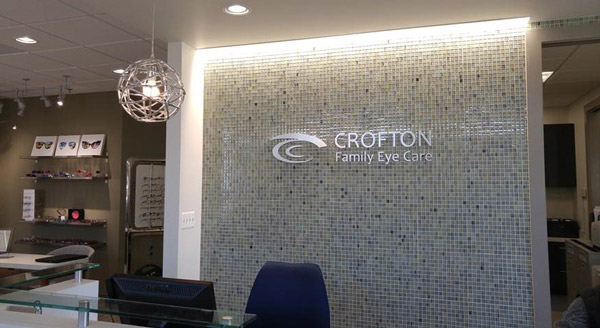 Dr. Doyle turned to Eye Designs, a consulting firm that helped her assemble the rest of the practice design, from flooring to wall colors. The tile pattern she likes so much fills the wall behind the reception desk, and the rest of the space is filled with colors from the mosaic pattern. The flooring has a weathered-wood look, as do some walls in the optical display areas.

In the dilation area is a three-panel painting of a California beach scene, which Dr. Doyle describes as "very calming and reminds me of where I was raised." Working with Eye Designs was a good fit. "It was helpful that I had a vision, and then Eye Designs was able to make it concrete," she says. Some of her own design ideas are mixed in, like using IKEA shelving in the children's section of the optical display.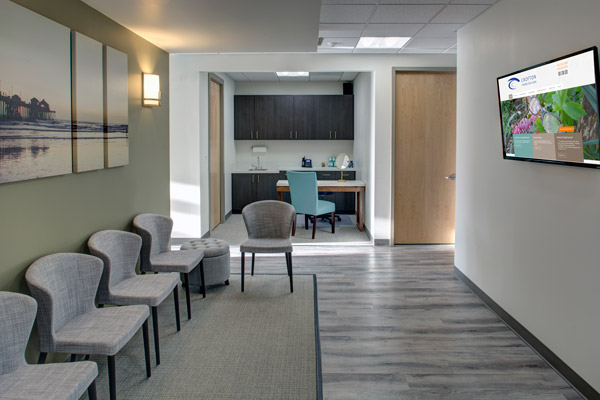 Figuring out the look of a practice space is a process "that's different for everyone," she says. In her spare time she sews clothes and says that experience helped her. "I like to create things, and this is my aesthetic; this is what I appreciate," she says.
Designing the physical space was more than just the look; there were choices to make about the layout. Besides Dr. Doyle, Dr. Klonsky continues to work at the practice, which also has a third optometrist, Dana Greiss, OD, FCOVD. The three share an office. Plus, Eye Designs helped her figure out some of the technical nuances of where the plumbing and electrical would go and how those fixtures would affect her options.

The new location has another big advantage over the previous one, which was actually divided into two spaces in the same retail area. It was about 100 paces from one to the other. "There was the main office, and a separate place for vision therapy," she says. It was done that way because neither space had room to expand. So this change in ownership and location has transformed the practice, for patients and staff alike. The previous space "was very annoying for staff and patients," she says. "I really enjoy being all on one place."
Even though the design work has been completed for months, there are still finishing touches to make. "I still have pictures in boxes that I haven't put up," she says. "It's still a work in progress."