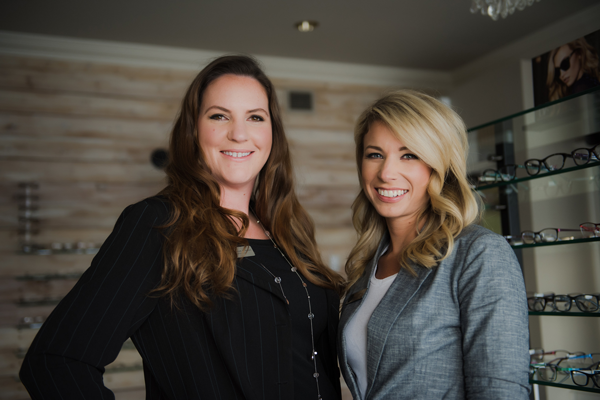 Family. Future. Balance. These were key principles for Allison Adema, OD, of Uptowne Eyecare in Olds, Alberta, Canada, as she pondered her future career. The daughter of a small-town doctor, she watched her father leave early from Christmas dinners and birthday parties to deliver babies and care for patients in the ER. She knew that neither that life nor one sitting behind a research desk felt like the right fit. "I loved science and I loved people, and I wanted to have a family one day," she says of her choice. After graduating from optometry school at University of Waterloo School of Optometry in Ontario, she and her husband settled in Alberta and had three children. In her 15 years of practice, Dr. Adema has practiced in "almost every aspect of optometry that you can," she laughs. "Corporate, ophthalmology, small group independent optometry, in a mall at a side-by-side and now a solo practice," she says. "I've been there and done that."
When an executive's death in the corporation where she was working caused the company to close locations, Dr. Adema reconsidered her options. "The corporate work was helpful for stability and support while we were adding to our family, but when I knew I was done having children I had the mental and emotional stability to dig in [to private practice]," she says. "I knew it would come, but I didn't know the timeline. The fact that the company closed locations… forced things to go quicker, but it's like they say, 'The best time to plant a tree is 30 years ago or today.'"
LOVE THE SPACE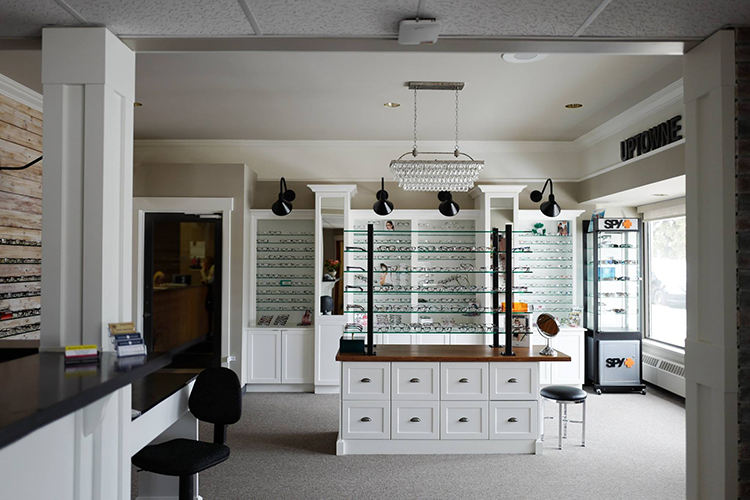 When it came to designing the practice, Dr. Adema wanted none of the corporate feel. "It needed to reflect me," she says. "It was really important the space felt like my style and that the staff were more like family." The space she found was an office in a medical building full of different specialists—medical doctors, pediatricians, an acupuncturist, counselling and more. "It had to be gutted down to studs and rebuilt," she says. "We used as much of the structure as we could." The placement in the building has proven to be a boon for Dr. Adema in terms of letting patients know where she is. "They say you have to have seven exposures to a patient before they will consider your services, so do lots of things in little ways, such as radio ads, billboards. But being in a medical office gave me that much more exposure," she says.
With her patient philosophy, Dr. Adema takes a different approach. "I want every single patient to feel like they are my favorite. If someone is your favorite. it means they're chosen.  That's even more special than being family," she says. "'Family' is great, but 'favorite' is an elevated level. Whether [they're buying] a package frame or high-end frame, every person should feel like your favorite."
That desire for a special feeling carried over to her design choices. Her first stop? The lighting department. "Lighting was really important to me, so we have a chandelier– it makes it feel warm and welcoming," she says. "I have mixed materials from rough cedar to clean white and glass shelving," she says. Another feeling she wanted to avoid was an all-eyes-on-you retail experience. "I want it to feel very relaxed for people when they're shopping." She knows that creating the best retail experience for patients in the optical dispensary is crucial for business.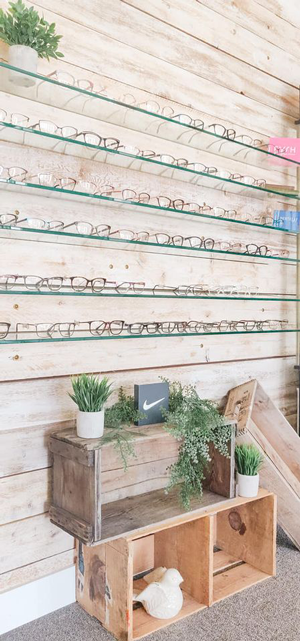 She designed her practice so that patients walk through the dispensary to get to the front desk. With a relatively small space—fewer than 2,000 square feet—she knew she had to be efficient with her choices and with her storage. The office is completely paperless to avoid file storage.  Contact lens storage is creative and subtle, since she laughingly calls it "the bane of everyone's existence."
THE DETAILS MATTER
Inside the practice, she aims to appeal to three of the five senses: touch, sight and sound.  "Sound is key," she says. Using a subscription account, the staff creates carefully chosen playlists based on their clientele that day. "If we have a younger group of patients that day we play more [current] hits. When we have more seniors, we play oldies." She notes the huge success of the environment this creates and how often they get comments on how fun it must be to work there based on the music alone. One sense Dr. Adema does not try to influence is scent. Noting that personal taste in what smells great and what smells awful can become divisive, she invests instead in high-end air filters to keep the air clean and fresh.
The front wall of her office is all windows looking out over a park, allowing sunshine to flood in.  "We need to stay happy as staff and doctors–I think that transfers to the patients."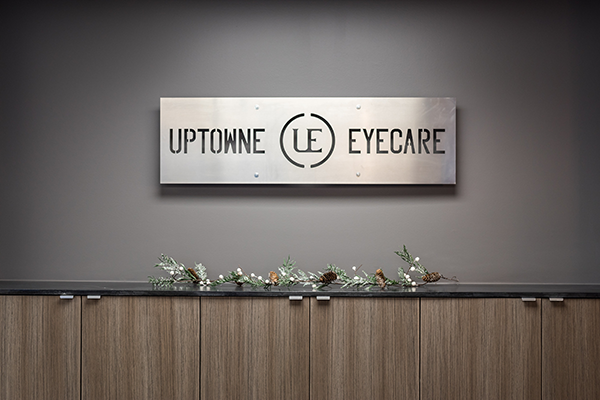 PUTTING IT ALTOGETHER
Artists and practice owners have at least one principle in common: collaboration. For Dr. Adema, it came from the people in her community. "I would run my thoughts past anyone I could hold down to listen." Bouncing ideas off her husband, staff and contractor she was able to hone the design to provide function and style.  Her father built and installed many pieces in her office; her contractor was there to find ways to bring her ideas to life while following code laws. "I had ideas, and I had people confirming and denying. It really was a collaboration."