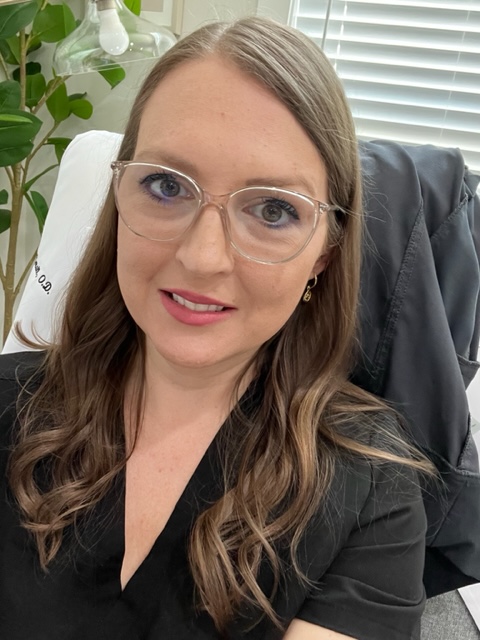 Over and over, the stars have aligned just so for Heather Small, OD. The Cullman, Alabama, native graduated from University of Alabama at Birmingham School of Optometry in 2010 and began working as an employee in a satellite location for an Athens, Alabama practice. A year later, the owner sold the location to her. "It was such a blessing; I couldn't have written it more perfectly if I tried," she says.
She named it East Limestone Eye Care and moved the location across the street to a shopping center – and stayed there for about 12 years. In that time, the practice grew from Dr. Small and one employee to three doctors and six staff members. "It's such a wonderful area; the patients are lovely and supportive, sending us lots of referrals," she says.
While Dr. Small strives to provide a high level of care, her secret sauce is having a friendly staff. "If you have a nice staff, it's one of the most important pieces of your practice."
OUTGROWING THE SPACE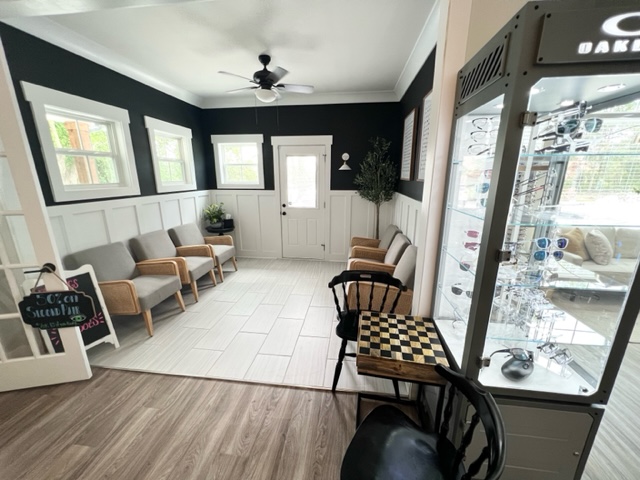 In the 1,300-square-foot space in the shopping center, Dr. Small had one exam room. When her patients had to wait seven months to get an appointment, she knew she had to do something. So she converted her office to a second room and began adding doctors and staff.
Then last year, one block away from her location, a builder put up a residential spec house. "We didn't think they were going to sell it, but I loved it," she says. It was a beautiful custom farmhouse look, next to offices for a dentist and a chiropractor. "One day, a staff member texted me to say she saw a for sale sign go up. I ran over immediately and put in my office at 3 p.m. and by 5 p.m., the seller accepted it."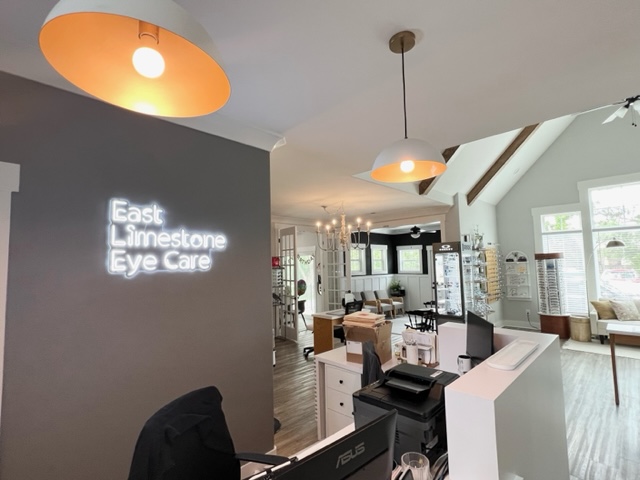 That chain of events was its own little miracle, as Dr. Small had tried twice already to move. One location got nixed because the building had termites and in the other, she couldn't get the residential zoning adapted to a business. Then to top it all off, her favored contractor who has been doing work on her office for 10 years called her to ask if she could see a relative of his on an emergency basis – and noted that he had a very rare opening in his schedule. In less than five months, she was in her new location.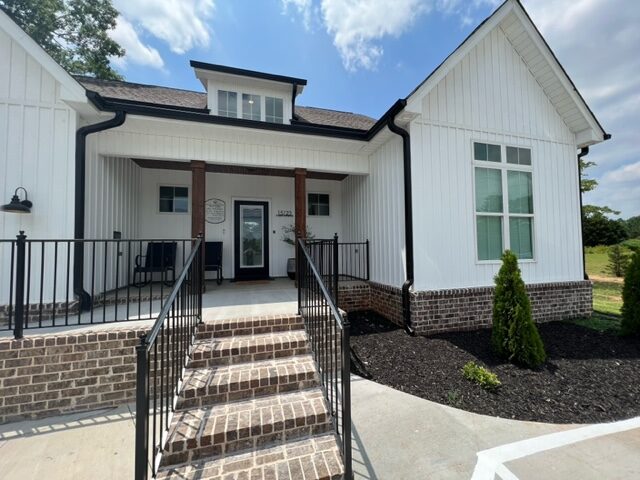 A HOMEY FEEL
From the outside, it's still a farmhouse, and inside, it has retained that homey feel. "It has a lot of vaulted ceilings, making it open and airy," she says. Dr. Small, who says she would have been an interior decorator if she hadn't become an eye doctor, was in her own heaven decorating the space.
Hobby Lobby has been a go-to destination to find furniture and décor. "We also have a local furniture store, Southeastern Salvage in Huntsville, where I got the main tables for the exam rooms. The walls are mainly light gray, and she used a lot of white and wood accents, with silk and artificial greenery.
Pendant lamps and large windows flood the optical and reception area with light. One wall of the optical is covered with a unique white, gray and black wallpaper with flowers and a design that looks like eyes. She found it on Etsy; the design is Eye Damask wallpaper. There's a Nashville flower wall – a backdrop of silk flowers with a white antique mirror and a sign above it that says, "You're like really pretty."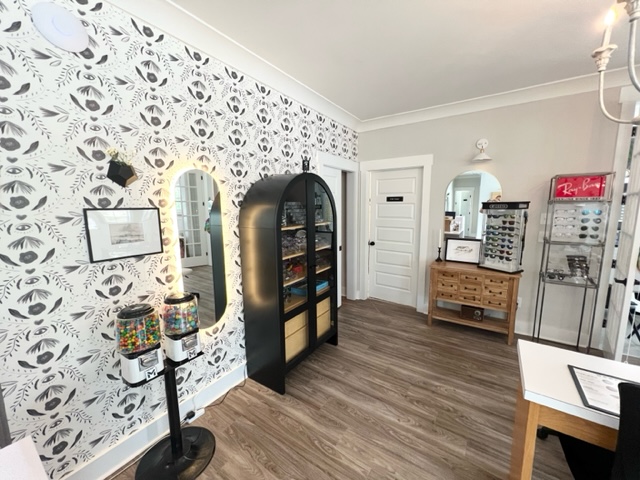 The new office has 3,000 square feet with three exam rooms. "It's the right amount of space, and I'm able to get patients in within two or three months. Her associates, Melissa Doucette, OD, and Christina Canales, OD, who starts in October, each works part-time and are able to build their patient base.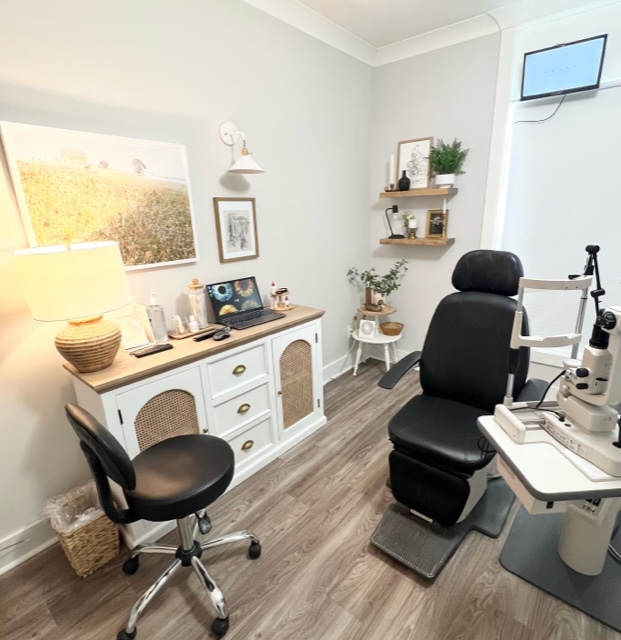 READY TO WORK
Dr. Small, now 39, says she's happy with a schedule that allows her to take some Fridays off to spend with her 4-year-old daughter and 1-year-old son. "I love having long weekends with my family," she says. But she's also happy for the hard work of owning a practice. At the start of the pandemic, she was home for about six weeks. "I didn't really enjoy it," she says – except that the experience showed her how much she loves working. "I don't have that fear that I'm missing out on something at home," she says. "I'm really happy with my work, and I have time to spend with my family."
To view more design inspiration stories from WO, click here.
Does your practice design stand out? Email us here.