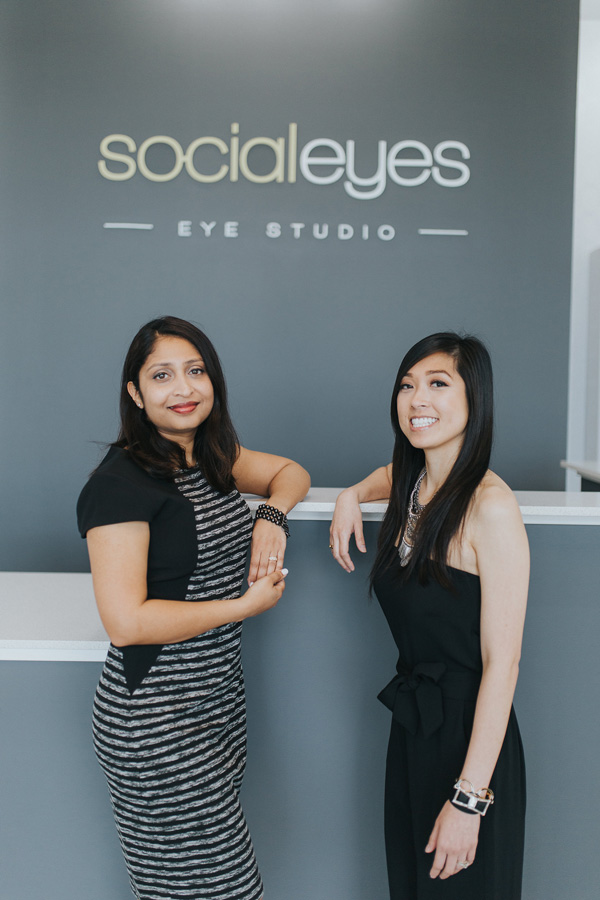 Patients at SocialEyes Eye Studio in Prosper, Texas, can expect special treatment when they walk through the doors to see Lynn Markose, OD, and Tamanh "Tammy" Nguyen, OD. "We offer a luxurious experience with eye massages and masks as part of the exam and coffee or wine when patients are looking at frames," Dr. Markose says. They also sell vegan and organic eye makeup, as well as cleansers and removers and products for eyelash health. "There's a display in our lobby, and some patients get a makeup makeover from one of our assistants while their eyes are dilating." It's a little bit different from your traditional eye exam, but that's exactly what they were going for when they opened their doors in April 2017.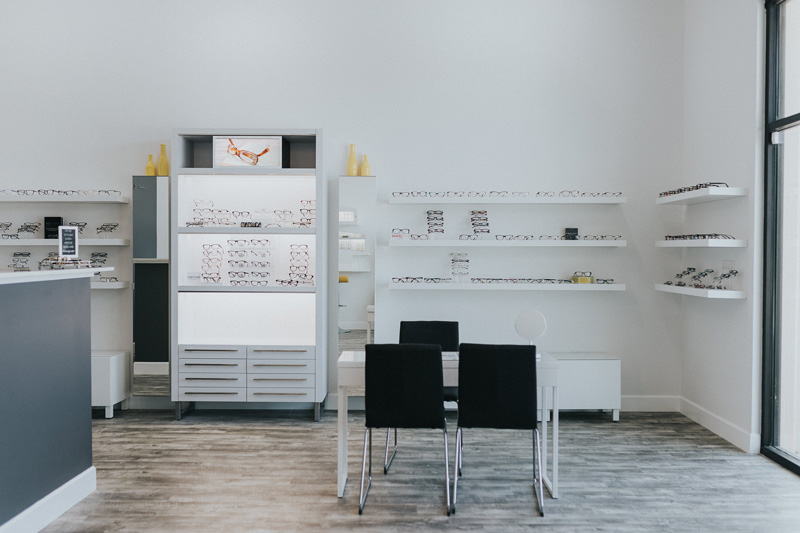 The partners became friends by chance. Dr. Nguyen took over a sublease at a Walmart store in 2009 and was nervous about the undertaking in this new role, but she found Dr. Markose's email and decided to reach out with her question. Dr. Markose had previously worked for the sublease doctor who Dr. Nguyen took over for, and emails turned to an ongoing Google chat about everything from their subleases to their families. It took almost a year for them to meet in person, but along the way, they discovered many similarities, particularly regarding their goals for the future. As 2015 turned to 2016, the two started talking more seriously about their desires to be working less and home more with family.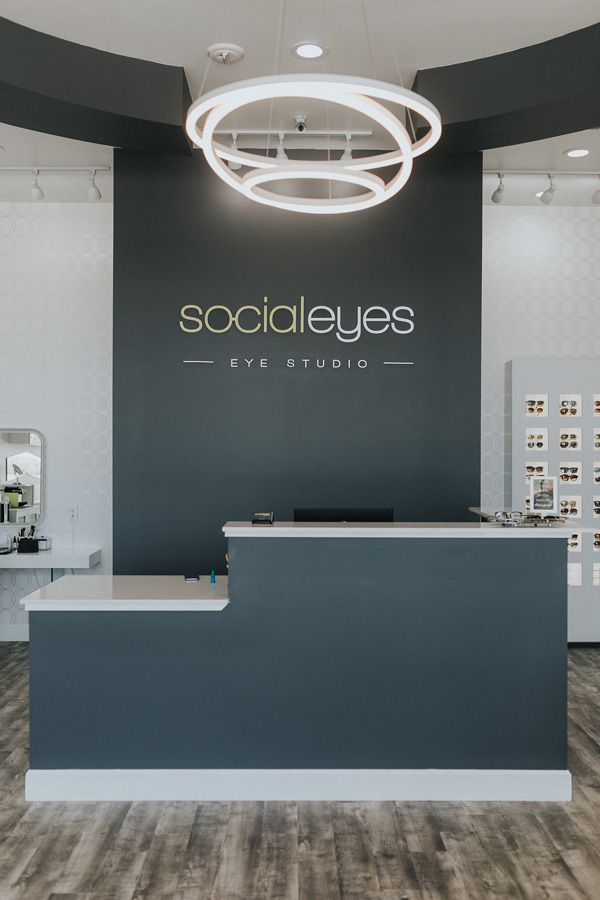 They started the search for a location first in the area of Frisco, Texas, where they both live. It's a Dallas suburb that's exploding with growth, but they quickly realized that it was much too saturated with optometrists. Then they looked to the north at the community of Prosper. Still close to home, it's surrounded by many new homes and communities. There was potential for patients of all ages, as many families are moving there. "It's a mix of people from here but also non-Texans from California and other places due to their jobs relocating to the Dallas area," Dr. Markose explains. They found a space in a new construction strip center among a clothing shop, hair salon, bank, gym and other medical professionals.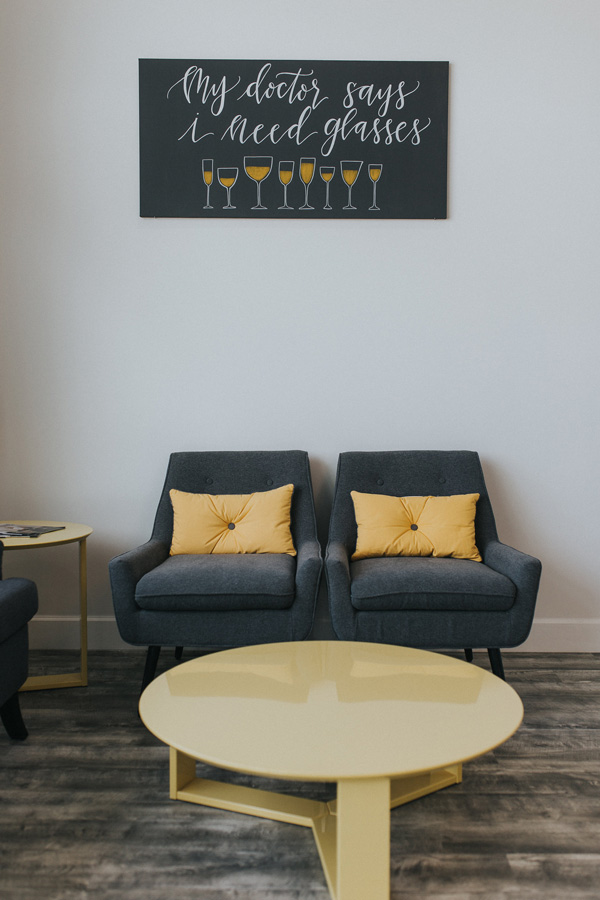 Dr. Markose says that those early days were a bit overwhelming—there were so many decisions to make and details to choose—but completely worth it. Their plan for this practice was a quite different from their Walmart subleases in terms of experience and also now managing a retail side. They started with an empty shell and collaborated with an interior designer and architect to bring their visual ideas to life, working with Eye Designs for some of their optical displays. "We envisioned modern, straight lines, open concept, lots of gray and white with a pop of yellow here and there," Dr. Nguyen says. "We wanted to be a place to go to for pampering after an eye exam where we could do an eye massage or eye makeover." Dr. Markose adds that the space would be trendy as a boutique-style practice. Many of their frames, makeup, eyelid and eyelash cleaners are from independent companies, and they like to support small businesses as owners themselves.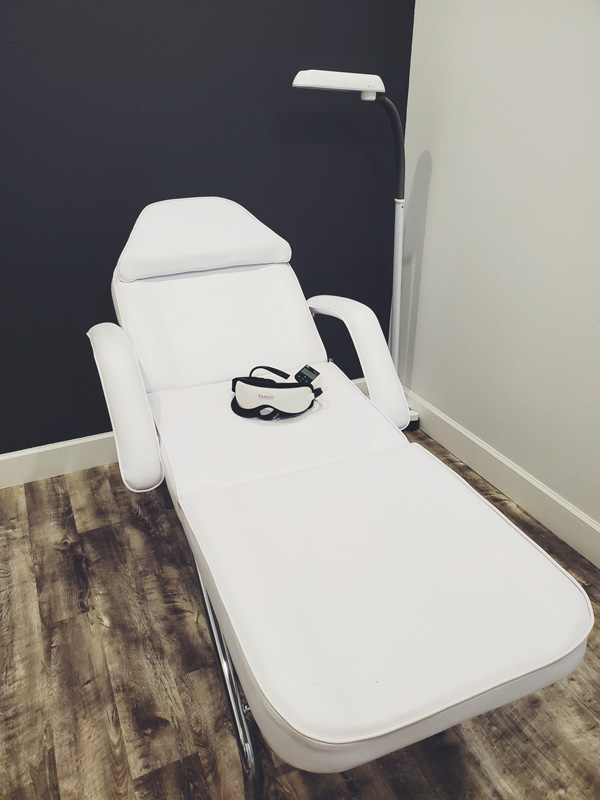 There are two exam rooms and a treatment room that will house additional dry eye treatment services in the future and is now used for eye massages. Down the road, the doctors see themselves renting out that space to an esthetician or individual who is licensed to give Botox injections. They also have two staff members—it's been a journey to find the right ones, but now they are quite happy with their team and will look to add to it as they grow.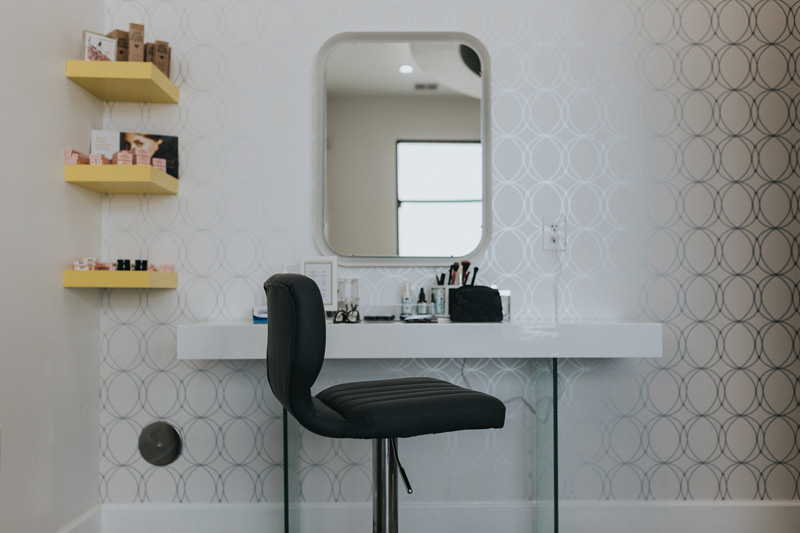 Dr. Markose and Dr. Nguyen alternate Saturdays in the office, and Dr. Markose works two days at her sublease and two at SocialEyes. Dr. Nguyen left her sublease and is also at SocialEyes for two other days. They agree that a partnership was their best match for achieving practice ownership, but acknowledge it may not be for everyone. They each have some of their own individual responsibilities, but split many of the larger tasks 50/50. "We both had young children and wanted a situation with more flexibility and less stress so that we could spend more time with our families," Dr. Markose says. "We agree on a lot, and our characteristics complement each other." Dr. Nguyen adds, "The only regret for me is not doing it sooner but everything happens for a reason." Indeed, coincidentally or not, both Dr. Markose and Dr. Nguyen are Catholic and share the saint name of St. Lucy, the patron saint of the blind. "We're meant to be partner optometrists."