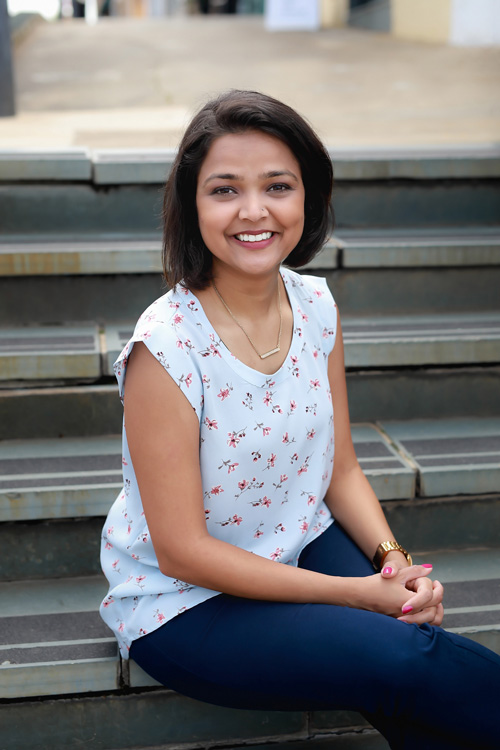 In June 2017, Bhumika Patel, OD, gave her 60-day notice at the office where she had been working as an associate, and she could see the finish line in her venture to practice ownership. She was just days away from signing the final paperwork to purchase a practice when the deal fell through. The seller had changed his mind, and Dr. Patel was left needing to make an immediate decision. "When I found out that we didn't have a practice to buy and I didn't have a job either, I knew I needed to look for a space," she says.
The goal was to stay nearby, so Dr. Patel and her husband looked at three spaces in Fort Mill, South Carolina. The winning location was a building in a brand new construction site in an area undergoing huge development, and Dr. Patel saw great potential in tapping into this new blossoming community, with its coveted school district.
Dr. Patel received the keys to the new office in November 2017, just before Thanksgiving, and the process for permits and inspections began in January 2018. By Feb. 1, the buildout was underway. The space was an empty shell, the kind of blank canvas she wanted for a perfect starting point. Dr. Patel had been saving inspiration for office design on a Pinterest board. "I knew I wanted grey and white with just a little pop of color," she says, and she chose Tiffany blue. One wall in the optical is gray brick wallpaper, and her designer picked out pieces that would bring her Pinterest portfolio to life with beautiful chandeliers, unique shelving to display frames and decorative mirrors.
The optical has an open design, blending into the reception area and encouraging those in the space to browse the frame displays. There's room for two exam rooms, with one equipped for now, and a large lab. Dr. Patel invested in a few important pieces of technology from the start. "My must-have was a topographer, so I can do orthokeratology and specialty contact lenses," she says. She also added a visual field and purchased her OCT from another optometrist for a great price.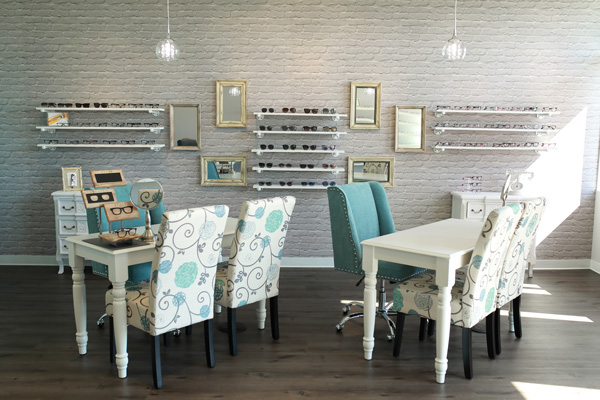 Dr. Patel opened up her doors to Redstone Family Vision on July 9. She says that she's grateful to her former employer, who let her work as an independent contractor a few days per week as she was getting her office up and running, and to her consultants at iCareAdvisors who guided her through the whole process and also recommended her interior and logo designers.
Dr. Patel didn't have patients following her from the office where she previously worked, which was 15 miles away, so she started from scratch. The number of patients she sees her day has been increasing in the few months since she opened, and Dr. Patel says that there are some big community outreach initiatives in the works as soon as the rest of the construction in the shopping center is completed. Restaurants and boutiques will be open soon, and a primary care doctor recently started seeing patients. Later this month, the center will hold its official grand opening event. Dr. Patel also recently sponsored a few events held by the Parent Teacher Organization to support the school system, including a bonfire for the high school and a back-to-school bash for the middle school. She says that she's looking forward to the potential growth she expects to see as the area continues to develop.