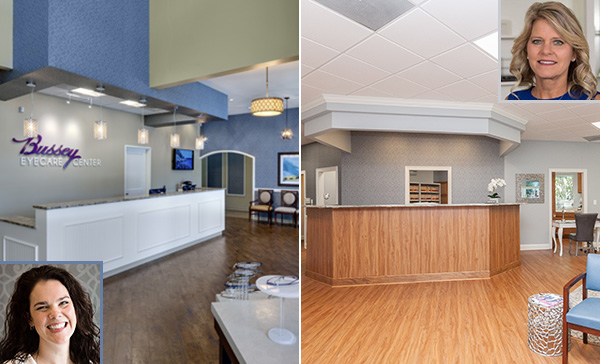 The stories featured on Women In Optometry's The Physical Space channel are sure to inspire ideas for your own offices, from the optical displays and lighting to color schemes and decor. When Cynthia Baker, OD, saw the elegant wallpaper that Emily Bussey, OD, incorporated in her office, Dr. Baker had to reach out to Dr. Bussey to find out where she got it.
Click here to read Dr. Bussey's story. Click here to read Dr. Baker's story.
Did you pick up a design element from a WO story? We'd love to hear from you.