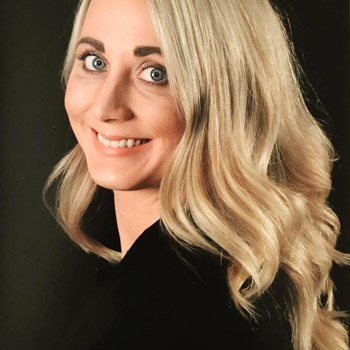 Shannon Avena, OD, graduated from Inter American University of Puerto Rico, School of Optometry, in the spring of 2016, and had considered working in Chicago at a children's hospital before accepting a position at Niles Vision Clinic in Niles, Michigan, that November. She saw potential in joining this established practice on her way to future practice ownership. "I wasn't sure if it would be feasible coming out of school to purchase a practice with student loans, and I teetered from it, but then I found my dream job," she says.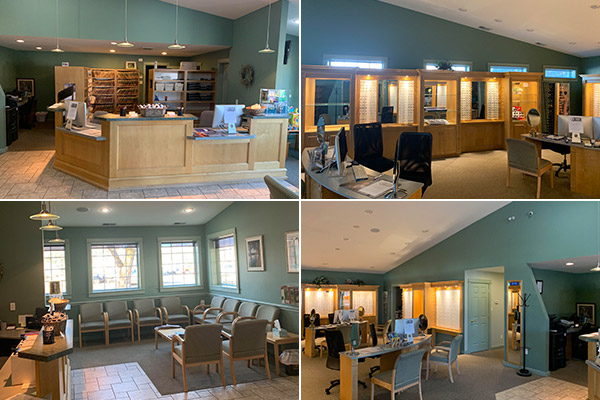 When she met with owner Jeffrey Becraft, OD, it was a good match. "Upon hiring me, he asked if I had an interest in buying in and owning part of the practice and then eventually all of it," she says. The full-scope practice is family-oriented, specializing in ocular disease care, low vision and specialty contact lens fits.
Year 1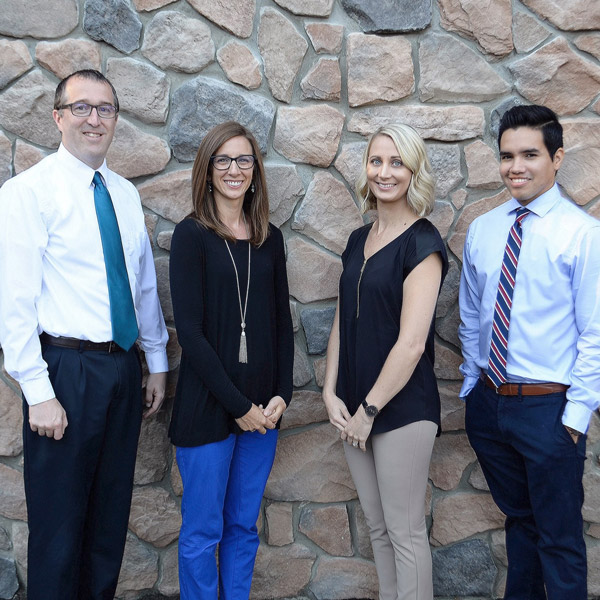 In November 2017, Dr. Avena and Dr. Becraft revisited their initial conversation. "I was serious about buying in, and we met with the lawyers to start the process." They settled on a 20-year buy-out plan. The delegation of responsibilities began at this point, and Dr. Avena says that the transition went well. She's in the practice on a full-time basis, working with the team of 13 that includes three other doctors, one of whom is her husband Orlando Avena, OD. "Someone told me before I bought in that I would get a lot of gray hair," Dr. Shannon Avena says, laughing. But she's thankful to Dr. Becraft for his guidance as she became a partner and took over staff management, dealing with vacation requests and any conflicts that arise. Everyone gathers Wednesday mornings for a team meeting, and she also meets directly with each department at least once a month for brushing up on training, new education and addressing any concerns.
Year 2
In November 2018, Dr. Avena began a cosmetic renovation of the space, which hadn't been updated in about a decade. "My partner encouraged me to do it," she says. She hired Mike Baker of Rock Home Builders, as well as his wife Lydia Baker for interior design. The Rock Home Builders team came in on weekends and evenings so the refresh wouldn't disrupt the regular schedule with some of the details such as painting. Previously, the space had a light green colored walls, and she was updating to a light gray with white trim.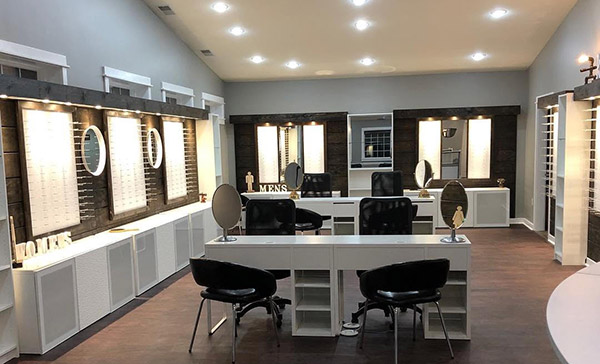 They closed the office for a week in late January to complete the new look and expansion with some changes to the front desk and optical area, expanding into one of the existing four exam rooms. The new flooring is a laminate wood vinyl style.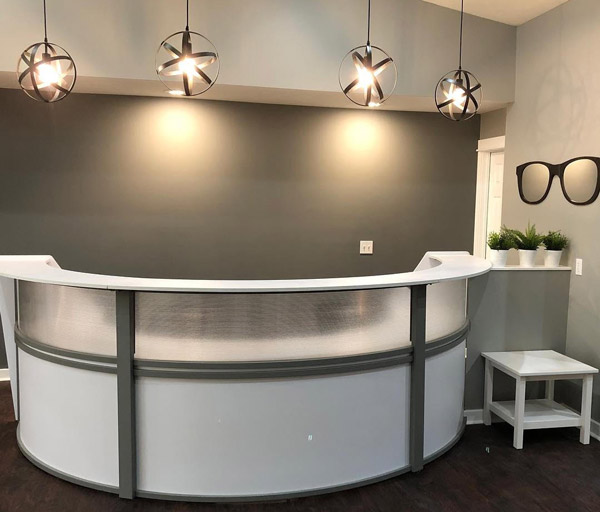 Dr. Avena encourages her colleagues to follow their dream for practice ownership. It was a journey that in some ways began when Dr. Avena was just 5 years old, when she fell off of her bunk bed and hit the tile floor, rupturing her optic nerve. "I lost vision as soon as it happened," she says. After a hospital stay and steroid treatment, she was told that she would be permanently blind in her right eye. This experience and the interactions with the optometrists and ophthalmologists along the way led her to pursue optometry.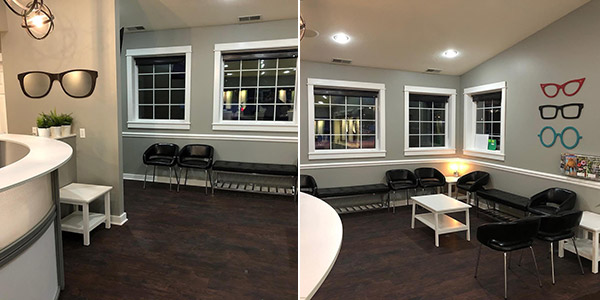 Pay attention to the timing of opportunities around you, whether that is for a cold start or a buy-in. Dr. Avena and her husband considered opening on their own before this deal came to realization. "I feel really lucky and blessed that this fell into my lap," she says. "There are difficult moments, but the good outweighs the bad."