The new community of Rancho Mission Viejo, California, is blossoming in Southern California. This working ranch and farm land encompasses more than 20,000 acres, and its history dates back 100+ years. Michelle Ahumada, OD, has been watching it grow from neighboring San Juan Capistrano, where she grew up and now lives with her husband and three children. Over the past few years, development has been underway for a new community with more than 14,000 homes on 25 percent of the land. So when her plans fell through for purchasing a local practice, it was the first place that came to mind when she contemplated starting cold.
She envisioned the new Sendero Marketplace shopping center, complete with a Starbucks as well as several other health care professionals and restaurants, as a perfect blank canvas. She inquired about a space with the leasing office, and Dr. Ahumada secured the very last space in the center by May 2018.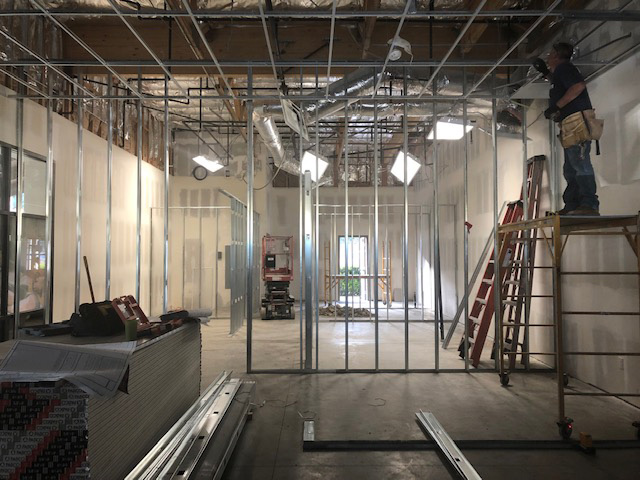 Dr. Ahumada hired a contractor and architect, and while she was waiting for the architect to finalize all the details with the county, her contractor became unreachable. "He went MIA at a pivotal time, so I had to hire a new one," Dr. Ahumada recalls. She lucked out in that the replacement contractor had specialized experience in OD and MD offices. "He couldn't have been easier to work with."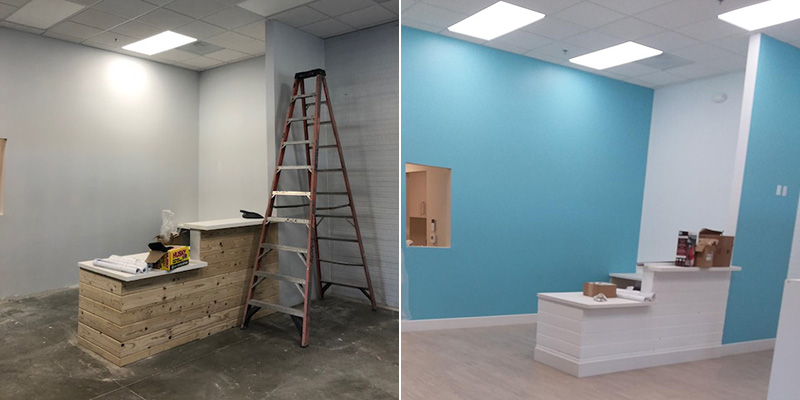 The style of the space is modern farmhouse, and Dr. Ahumada brought her ideas to a friend with interior design experience to finalize the design. The walls are white and turquoise blue with accents of gray and pops of orange. There's a beautiful, faux brick wall in her waiting area that displays some of the unique artwork she's acquired for her space. A friend of hers shared some acrylic pour pieces to hang for sale such as in an art gallery. Dr. Ahumada loved them so much that she decided to purchase the pieces, and her friend gifted her with some alcohol ink artwork that's on display, as well.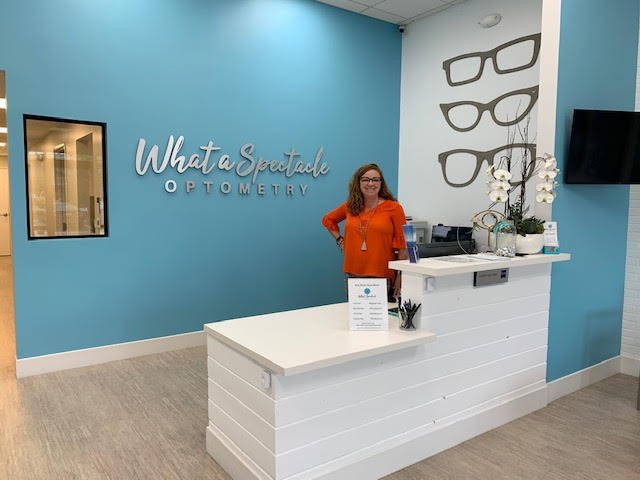 The 1,500-square-foot space includes an inviting retail center with mostly independent frame lines as well as an investment in technology to focus on medical optometry. "I wanted people coming in to feel like we've taken care of their medical needs, and we also have these great frames for them." Her must-have technology included the Topcon Maestro, which combines her retinal camera and OCT all in one, as well as an autophoropter and a few other pieces of instrumentation to help her start building a dry eye center. Dr. Ahumada also plans to provide myopia control services and specialty contact lens fits.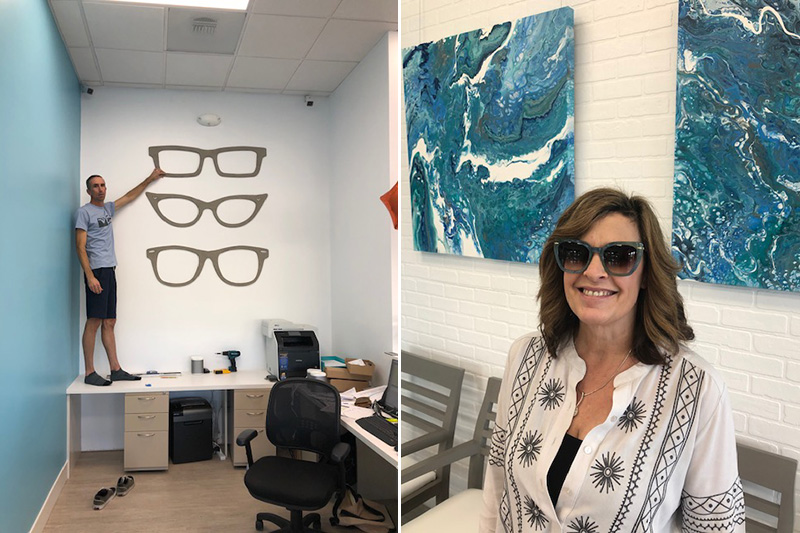 What a Spectacle Optometry opened its doors in January 2019 with one full-time staff member and another member of the team who fills in. Her patients have ranged all ages, and many of them are new to the area. "They may have seen another doctor where they were before, but they want to stay local," she says, offering great potential for her future practice growth.
Looking back on the experience, Dr. Ahumada wouldn't change a thing. She's thankful to the team at Acquios Advisors for holding her hand through the entire process of making her dream of ownership come true. "Opening in community where I've have been my whole life has been helpful," she says. Her network there has grown over her lifetime from family and childhood friends to those who she's met at her children's school and sporting events, at church and even the car wash. "I'm a talker," Dr. Ahumada says, laughing. "When I'm out and about, I tell people what I do, and I ask about what they do."
And, ultimately, the timing was perfect. Practice ownership had always been a goal of hers since her graduation from Southern California College of Optometry in 2001, but it wasn't one she was quite ready to move forward on as she got married, bought a house and grew her family. As her children grew and a new community unveiled itself in front of her, Dr. Ahumada is certain that the saying everything happens for a reason could not be truer.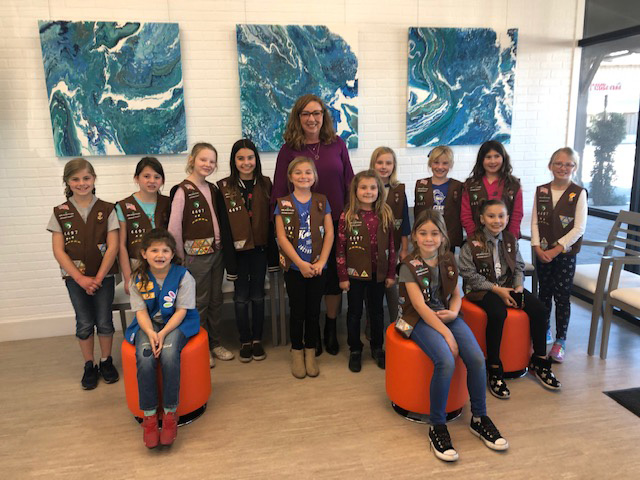 For more about Dr. Ahumada's journey to practice ownership, click here listen to her episode from the WO Voices podcast series.