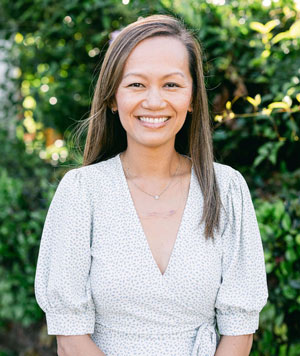 Nhat Le-Huynh, OD, says that, like many of her colleagues, she graduated from Illinois College of Optometry in 2007 with a huge student loan debt. When she moved back home to California and was offered a full-time retail optometry position—a rare opportunity in the saturated market there—she decided to go for it to help pay back her loans. For two years, it was a boot-camp learning experience, she says, where she took in all she could about the patient care experience. Then she accepted a management position to learn more about the business side. The high volume of the work took its toll after a few more years, she says, and she felt burned out and ready to make a move.
Dr. Le wasn't married and didn't have any kids yet, so in 2011, she started working in a few different offices to try to find the best match. One of the hiring doctors asked her during her interview if she had any interest in purchasing a practice, and Dr. Le says she responded no. "I grew up with parents who owned a restaurant, and I saw the hustle of a small business with no days off. I didn't want to do that, but a seed was planted," she recalls.
She spent the next few years working in this practice a few days per week, which shared an office space with another doctor and his practice. Yet, she says that as time went on, and she got married and had her first born daughter, her priorities changed as a career-oriented mom. "With the nature of my husband's job, I needed some give or take. I wanted to be hands-on with my kids."
TWO PRACTICES BECOME ONE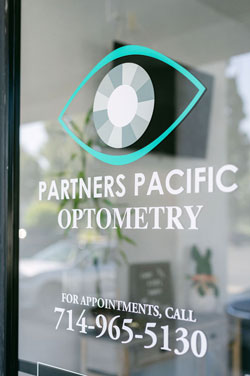 In 2018, at her next biannual meeting with her employer, he asked again how she would feel about taking over the practice. This time, she was interested; she just had welcomed her second daughter. The doctor of practice who shared a parallel office space with her boss also asked if she was interested in purchasing his practice. They discussed a five-year plan, but when both owners were ready to sell in January 2019, when her daughters were 3 and 1, Dr. Le went for it. "The opportunity was too good to pass up," she says. "One of the practices had a good, established reputation in the community for 30+ years. I could work off the good will as a platform and continue to grow."
One office had another young associate who stayed on board, and both selling doctors agreed to stay onboard for some time after the purchase. One is still working with her today. "It was extremely helpful with the transition," Dr. Le says. She's preparing to hire another associate, a former optician who recently earned her optometry degree.
TIME FOR CHANGE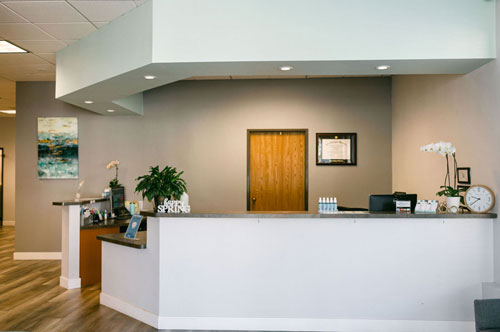 Her first year of ownership of Partners Pacific Optometry in Fountain Valley, California, was focused on operational changes, streamlining processes and procedures and getting the staff adjusted. One of the biggest undertakings was switching to an electronic record system from all paper charts. To make it more manageable, charts were scanned as patients came in for their next visit. She also hired a college student who came in and scanned papers for three days per week. By the end of the transition, there were six trash can-sized bins of papers that needed to be shredded.
She also updated technology that first year to continue the practice's reputation for providing medical eye care in the community. She upgraded her OCT and added an autorefraction system and iCare tonometer.
There was some staff turnover during the transition, as some long-time staff members were resistant to the change. Dr. Le says it was challenging to prove herself to the staff as well as the patient base, but she kept putting her best foot forward to make a good impression. "It's like a first date when you meet the patients who have been seeing a doctor for 30+ years," she says, laughing. "You have to take a step back from 'What are you here for?' to say, 'Let me get to know you so I can better help you.' I wanted to get to know the patients and their families so we can address all of their needs."
When the office closed for eight weeks during the COVID-19 pandemic in 2020, Dr. Le took the opportunity to do some much-need updates to the physical space of the office, which had been designed in the 1970s and 1980s. She says that she's surprised how much the updates—some new flooring and paint—refreshed the office without any major changes. The space previously had been a brick red color with lots of wallpaper. "Now we have a teal blue and a calming feel like a retreat at a spa."
LOOKING AHEAD
Dr. Le is one of at least five ODs in a mile-wide radius, so another important focus over the past few years has been differentiating what services she can provide. That's included expanding into myopia management and dry eye services, which has been a great way to stand out and connect with patients, as Dr. Le is a severe dry eye sufferer. She started with selling warm compresses and artificial tears, and now she is offering intense pulse light therapy to improve chronic dry eye symptoms. "We grew organically within the patient base, and it's doing great." She's also started some external marketing to further grow these areas and updated the business website to a more modern look.
The current office lease is up in 2023, so Dr. Le is working on finding a new location and negotiating a lease for her office. It's a new chapter for her, which feels like a cold start in a way. "From lease negotiation to a build out, it's a learning curve."