Tackling a cold-start practice can be made easier when you have a partner you trust in a friend, classmate or spouse to travel the journey with you. In other cases, a partnership is a pathway to ownership. Others may not be business partners on paper, but they've found a symbiotic relationship in sharing an office space. These doctors' stories demonstrate how a partnership can work in many ways, evolve over the years and be a great match for many ODs at different points in their careers.
Patients at SocialEyes Eye Studio in Prosper, Texas, can expect special treatment when they walk through the doors to see Lynn Markose, OD, and Tamanh "Tammy" Nguyen, OD. "We offer a luxurious experience with eye massages and masks as part of the exam and coffee or wine when patients are looking at frames," Dr. Markose says. They also sell vegan and organic eye makeup, as well as cleansers and removers and products for eyelash health. "There's a display in our lobby, and some patients get a makeup makeover from one of our assistants while their eyes are dilating." It's a little bit different from your traditional eye exam, but that's exactly what they were going for when they opened their doors in April 2017. Click here to read their story.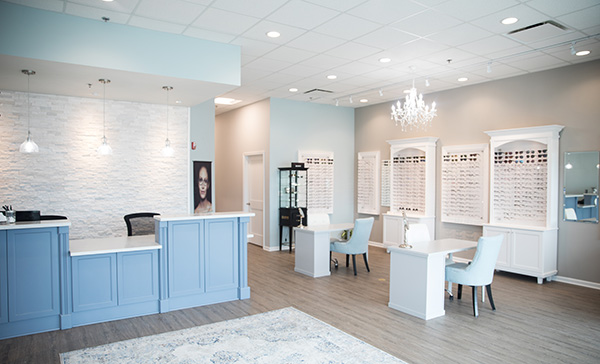 Fellow Illinois College of Optometry classmates Rachel Hutchins, OD, and Anita Han, OD, hadn't seen each other in nearly a decade since their 2008 graduation before a casual conversation about a dress reconnected them on social media in 2016. As they continued talking about where they'd been—Dr. Han as an independent practitioner with Walmart and Dr. Hutchins in both large and small private practice settings—and where they were headed, a common goal emerged to open a private practice. Click here to read their story.
Julie Phan, OD, met Toan Nguyen, OD, as students at the American Optometry Association Optometry's Meeting in 2010. The two hit it off, and after six years of a long-distance relationship as Dr. Nguyen continued to work in Kansas, the couple got married and planned for his relocation to California. Dr. Phan was raised there, and they wanted to open a practice together when he arrived in September 2016. Click here to read their story.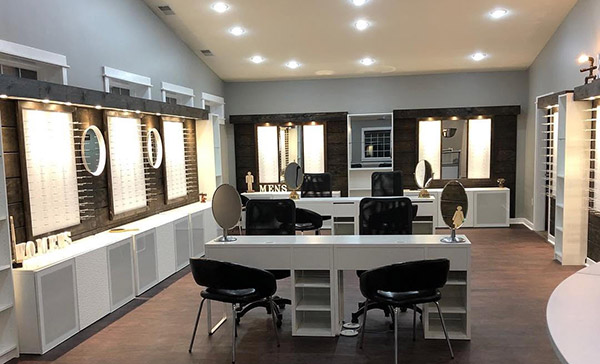 Shannon Avena, OD, graduated from Inter American University of Puerto Rico, School of Optometry, in the spring of 2016, and had considered working in Chicago at a children's hospital before accepting a position at Niles Vision Clinic in Niles, Michigan, that November. She saw potential in joining this established practice on her way to future practice ownership. "I wasn't sure if it would be feasible coming out of school to purchase a practice with student loans, and I teetered from it, but then I found my dream job," she says. Click here to read the story.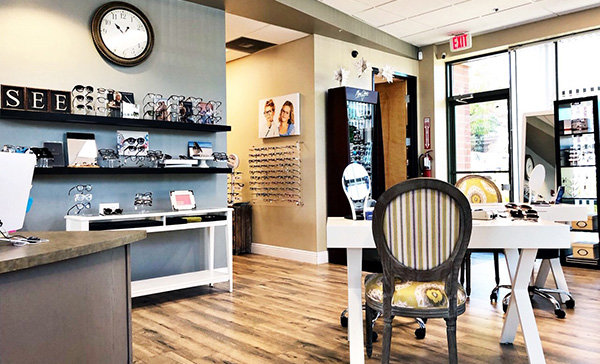 After her 2008 graduation from the Southern California College of Optometry, Jennifer Wademan, OD, moved back to northern California and started working part-time in three offices. One of them was Jonas Optometry & Associates in Folsom, which was founded in 1981 when the community was much smaller. Since then, the office had gained a trustworthy reputation and a well-established patient base. Click here to read the story.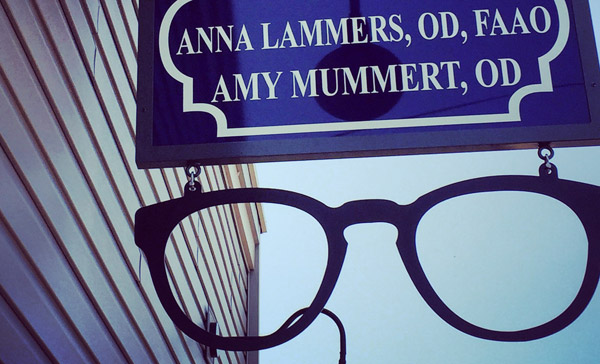 During the middle of July 2017, Anna Lammers, OD, FAAO, and Amy Mummert, OD, relocated from the east side of Traverse City, Michigan, to an ideal location in the center of town on a busy main street. Dr. Lammers and Dr. Mummert had been sharing a practice space since the summer of 2015, yet their two businesses have remained independent of one another. Click here to read their story.
One of our first stories featured on The Physical Space was of a partnership: Christy Hayes, OD, and Kim Folwarski, OD, were friends during their time at University of Missouri-St. Louis College of Optometry, where they began to talk about opening a practice together. After they graduated in 2011, that's just what they did. Click here to read their story.