In one year, plus a practice design consultant and Pinterest board later, Ashley Zak Kimble, OD, turned a "gray shell with dirt for a floor" in Winter Garden, Florida, into New Vision Care Florida. Just 20 minutes west of Orlando, the 1,500 square foot space is on a main road with curb appeal. Many of her past patients drive to the new location to see her, she says, and, as a bonus, it's very close to her home. 
"My husband works from home, so sometimes I go home for lunch," Dr. Kimble says. 
After more than a decade of being employed in a corporate-affiliated setting, Dr. Kimble opened the practice in August 2022. She neighbors a rheumatologist who often refers her patients, and there's a surgery center opening soon. Inside, patients are welcomed into a space with soaring ceilings and hues of white and green.
Acacia wood and other natural tones complement the gray waiting room chairs, and the front desk was hand-crafted by a local carpenter. The sliding barn doors to the pre-test, special testing and office spaces were hand carved from radiata pine from Chile and had to be shipped on a barge.  
Dr. Kimble's sister Joan Zak has been her patient coordinator since the practice opened. Zak painted the art above, which hangs on a gallery wall in the optical. The wall is added to often, with colorful and unique works from local artists.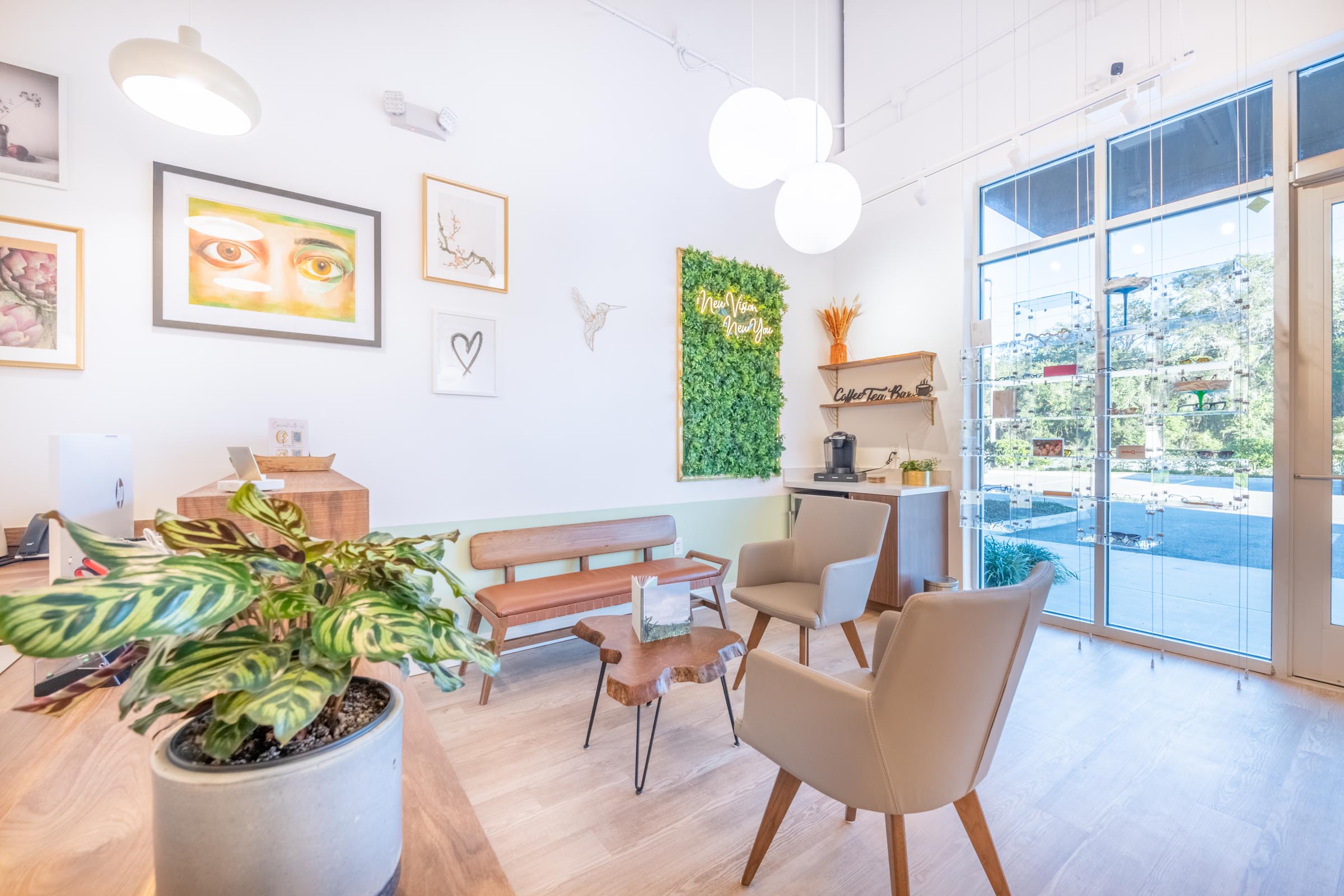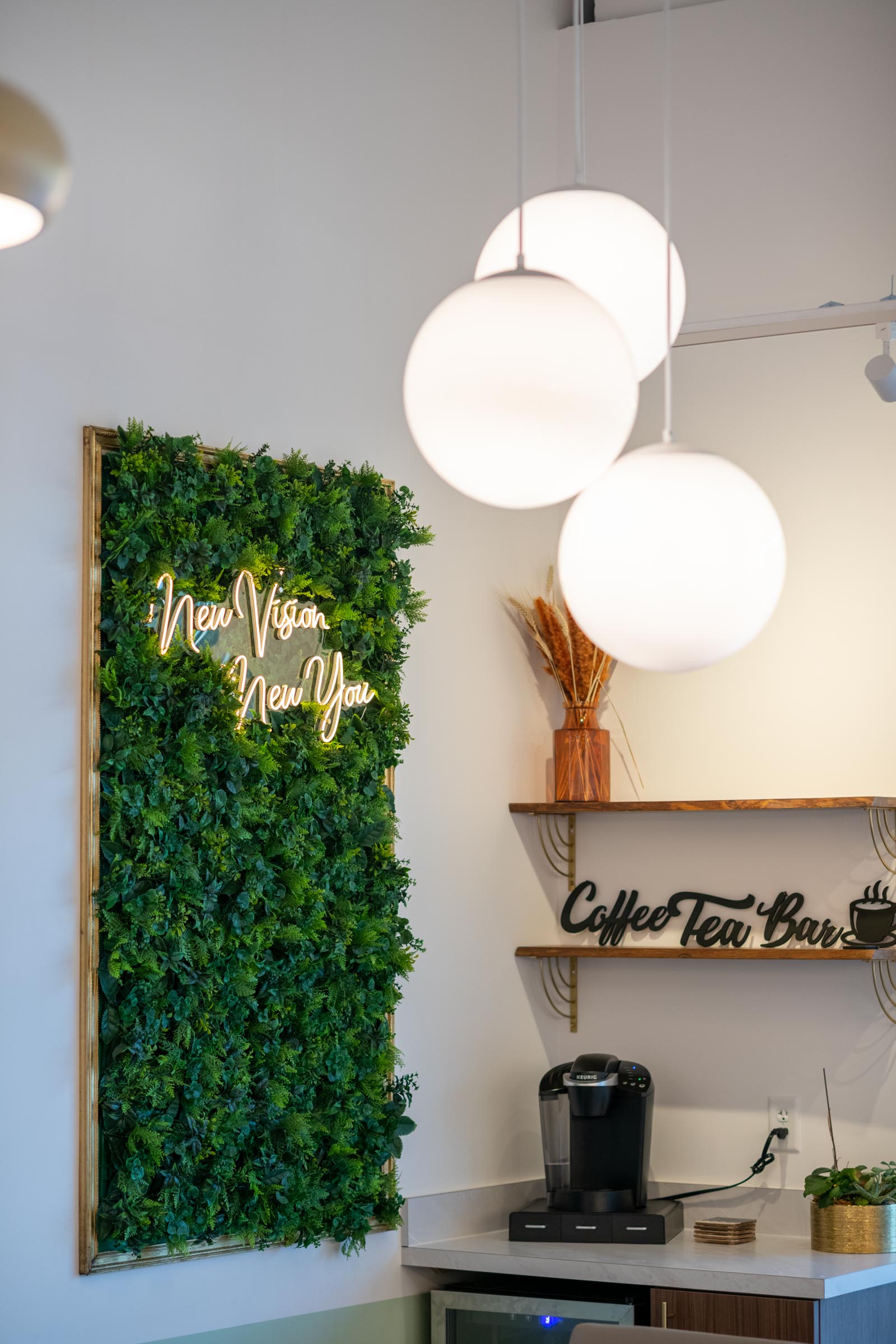 Fresh plants sit on shelves and in corners—mostly succulents, which Dr. Kimble says are easier to keep alive– and the green vine feature above the optical was hung by Dr. Kimble and her husband.
The bright globe lights can be seen from the street as people drive by, and a cozy coffee station waits for patients inside.  The practice wouldn't be complete, she says, without her "living wall" selfie station.
She made the practice her own and says she hopes patients feel the love and thought that went into creating the space. She says the practice has become her "home away from home." 
Practice paint colors: Van Alen Green HC-120 | Benjamin Moore; Knoxville Gray HC-160 | Benjamin Moore
Check out Dr. Kimble on socials:
Practice website: newvisioncarefl.com
Instagram @newvisioncarefl
Facebook @New Vision Care FL
LinkedIn @New Vision Care
For more practice design stories and inspiration, click here.