Following her 2000 graduation from Illinois College of Optometry (ICO), Amaal Odish, OD, joined a laser eye center and spent most of her time seeing consults and pre- and post-operative patients. She was rotating between three offices and working six days a week. "LASIK was hot and popular at that time," she recalls.
She shifted gears a few years later and was working in Lenscrafters when she found out she was pregnant with her first child. But after experiencing some complications during the pregnancy, Dr. Odish had to leave the fast-paced environment to take it easy. It made her rethink her priorities, she says. "I never knew I wanted to be in private practice, but my husband pointed out to me, 'I think you need to be your own boss.'" Dr. Odish recalls that she was hesitant. "I didn't want that responsibility as a new mom."
She shelved the idea, until just three months after her first child was born. Surprised to be pregnant with her second child, who coincidentally now shares a birthday with her first, she decided to investigate opening her own office. Looking back, Dr. Odish thanks her husband, John Odish, for giving her the push she needed to take on practice ownership and being able to set her own schedule. "I enjoy traveling and being with the kids—I'm a hands-on mom," Dr. Odish says. "I think that's why I like private practice because I can be flexible with my hours and be with my kids for their field trips and activities."
Dr. Odish started Advanced Vision Care Optometry cold in January 2003 in El Cajon, California, and built a bustling business over the years as her children grew. Yet even with a busy schedule, Dr. Odish saw an opportunity in Poway, California, in 2015 that was too good to pass up. "I felt there was a need for an OD in the area," she says. "I have so much on my plate, but I wanted to challenge myself to start all over again." She did consider purchasing a practice this time around, but no one was selling or retiring in that area.
"It had to be the right location," and Poway offered just that as many new communities were underdevelopment. "I liked the idea of providing to the new community and its families," Dr. Odish says. So 13 years after opening her first location, she opened her second cold-start practice, Pomerado Scripps Eye Care in November 2016.
This time, she sought out a spot in a shopping center, different than her El Cajon practice, which is a standalone building on a busy street. "I wanted a good anchor tenant to bring in traffic." A Starbucks had just opened and was doing well, so Dr. Odish went for the chance to remodel a former dry cleaner's space. The acquisition of the space began in 2015, and it took about a year and a half to get all the permits, create the plans and complete construction, which took about four or five months.
Dr. Odish contemplated two styles for the office—modern or classic. She ultimately chose a classic look. "I wanted the space to look homey and welcoming with natural, calming colors," she says. "A lot of my patients don't like going to the doctor, especially the kids." She created a separate reception area for children with a TV and toys so it doesn't create a distraction as parents or other patients select their frames.
Dr. Odish is the solo practitioner in both offices that are situated about 30 minutes apart from each other. "I have lots of help with an office manager and five assistants between the two," she explains. The two offices have some similarities: they are both located in urban settings and are family-oriented, serving children to geriatric patients. Both are focused on a medical model, and Dr. Odish is glaucoma-certified yet offers the full range from primary eye exams to ocular disease, as well as emergencies, foreign body removals and pre- and post-operative care for LASIK and cataract surgeries.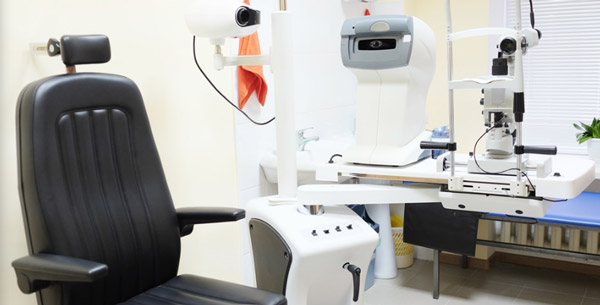 The future goal is adding an associate OD in both offices, as well as more staff in the new office. An additional technician and doctor will help alleviate the workload. "My day starts at 5 a.m. and doesn't end until 10 p.m.," Dr. Odish says. Her on-the-go schedule includes spending five or six days a week in both offices, either mornings or afternoons in each location, plus also balancing the schedules of her three children, ages 16, 15 and 10.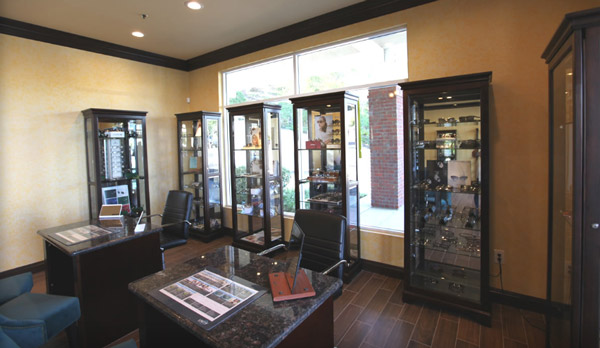 Dr. Odish says that she appreciates the flexibility that practice ownership and optometry have given her and her family. She had considered a medical career and discovered optometry when her sister Lubna Isho, DO, was considering it as an option. Dr. Odish spent time as an undergraduate working in the office of John Tassinari, OD, in Pasadena, to ensure she was taking the right path. Those experiences, as well as her time at ICO, solidified her decision. She adds that she appreciates the support of her parents and five siblings when she left California for several years to earn her degree in Chicago.