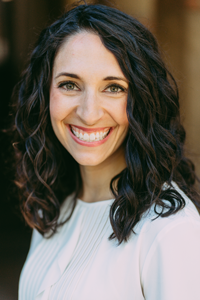 After she completed a residency at Fayetteville VA Medical Center, Andrea Horne, OD, practiced in what she considered her ideal setting for the next five years: in a medical practice with ophthalmology and optometry services alongside her childhood optometrist, Randy Bell, OD. She describes it as a surreal experience, as Dr. Bell inspired Dr. Horne to pursue optometry as a career. "He was a great mentor to me," she says.
The position checked all the marks of what she wanted in a job after completing her ocular disease and primary care residency. The fast-paced schedule was demanding yet rewarding; she was seeing around 30 patients a day. "The doctor-patient relationship was a huge priority to me," she recalls. "With a packed schedule, I was challenged to constantly improve clinical efficiencies without compromising the relationship with each patient in my exam chair. This environment was ideal for a few years but as my heart grew for other aspects of what it meant to practice optometry, like managing clinical flow and patient experience, the volume and time demands became a heavier burden than anticipated."
AVOIDING A BURNOUT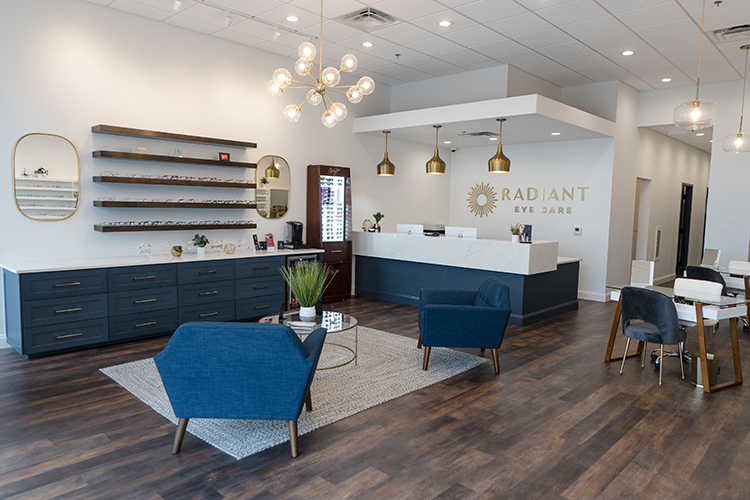 After about 3.5 years, Dr. Horne says that it was her husband who planted the seed about opening her own practice. "He saw how much I was being pulled at both ends; we had a little girl at the time," she says, adding that she spent the next year weighing her options and praying about the decision. It became clear to her that ownership was the best way to focus on all of the elements of practice that were most important to her: providing care to the fullest scope of her ocular disease training, establishing long-standing patient relationships and dedicating time to patient education on wellness and preventive care.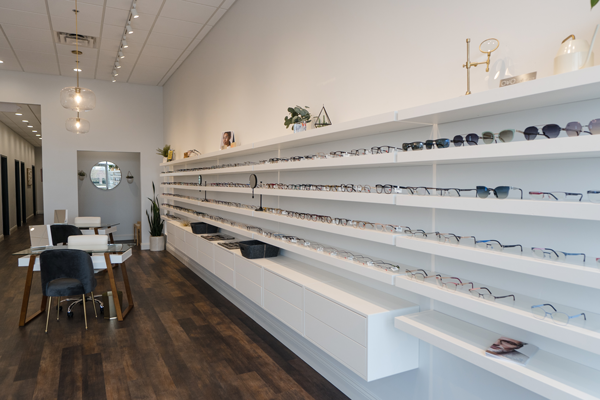 Once her mind was made, she started digging for resources to get started, and connecting with iCare Advisors was a game changer. "We couldn't have done it without them," she says. "They paved the way and created structures for cold starts to thrive and still make it your own. They've done it all before, and that took the fears of starting a business out of the picture."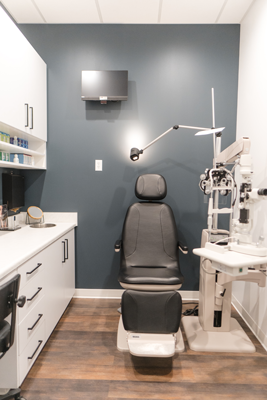 Dr. Horne says that she first scouted out her future practice location, which is in Springdale, Arkansas, in 2018. But it was pricier than their recommended budget, so she decided to wait and consider other openings while she was still employed as an associate. Fate would have it, though, that when she was ready to move forward 1.5 years later in 2019, the location was still vacant. That was shocking, Dr. Horne says, considering the tremendous growth happening in her area of Northwest Arkansas.
The timing was just right now. A local breakfast hot spot, The Buttered Biscuit, was opening a second location in the same shopping center and wanted more space, so they were willing to take some of the square footage from the suite that Dr. Horne was considering. She was able to secure a smaller space at a lesser price that matched her budget.
The goal for 1,850 square feet space has three exam rooms and most of the rest of the space is open, bright and family friendly. Dr. Horne has two children and is expecting her third in September, so she knows what it's like to have to manage a doctor's visit with children. "They have a place to play while mom and dad shop."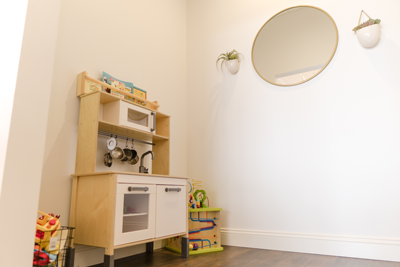 It's also important to be mindful of her patients' time, so she keeps her scheduling running efficiently. "From my previous associate position, I gained experience to schedule wisely to protect valuable patient time without hindering clinical productivity." The goal is to minimize the traditional waiting room experience, bringing patients promptly back for their exam. When waiting is inevitable, there are just a few chairs in the space on purpose, so patients are encouraged to start shopping and interacting with the eyewear and staff.
Must-have instrumentation for her cold start included an OCT, optomap technology and visual field, as well as a corneal topographer with meibography for thorough dry eye evaluations. "I felt it was worth investing in advanced equipment from the beginning by incorporating technology to set ourselves apart."
OPPORTUNITY TO REFOCUS
Dr. Horne opened the doors to Radiant Eye Care in February 2020 for six weeks, and business was booming—until the COVID-19 pandemic shutdowns forced her to close her doors to routine care for the next six weeks. While completely unexpected, Dr. Horne says that she welcomed the break to step back and analyze processes with her staff to see how they could improve efficiency and protocols for their reopening. The higher-than-expected patient volume for her cold start was confirmation of the growing eye care demands in the Har-ber Meadows area of Springdale. Some patients who she had been seeing for five years followed her, and residents of the area often prefer to shop local, so it's not unusual for customers to stop by or make an appointment for their families when visiting other neighboring businesses such as Red Kite Coffee, The Buttered Biscuit or Tacos 4 Life.
Dr. Horne was able to keep connecting with patients virtually through telehealth services during the COVID closure in order to supplement the occasional in office emergency eye exam, totaling around 10 patients per week. When she reopened in the middle of May, the schedule was quickly booked up again. Dr. Horne added another optician to the team shortly after that.
She says that she's thankful to the patients who have shared their experience with family and friends. Her own family, friends and other small businesses have created a buzz about the practice, which is located nearby where Dr. Horne grew up. Raving Google reviews have also generated new business, and Dr. Horne is connecting with primary care physicians in the area to build referral relationships.
EXCITED FOR THE FUTURE
Dr. Horne hosted a virtual grand opening April 2020 due to the pandemic, and in May 2021, she celebrated with a family-friendly, ribbon-cutting event, as well as a limited-number, VIP-style evening event to get to know the individuals in her community.
She's also adding an associate OD to the team sooner than expected to cover her maternity leave later this year. She's carefully considering the right addition to the team; the practice feels almost like another child to her that she's worked so hard to help flourish.
And while the thought of ownership once would have had her running the other way, she says, it's been a fulfilling move that has given her the freedom and flexibility to build a unique and personalized eye care experience on a schedule that allows her to spend time with her growing family.