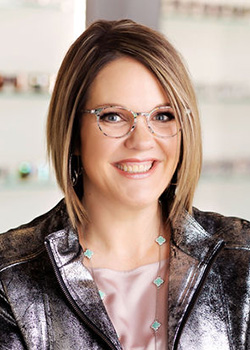 After nearly 17 years in her first office, Melissa McCulley, OD, relocated McCulley Optix Gallery to its new and larger space over the Thanksgiving weekend in 2022. "We were so tight in the space we got to the point that we couldn't hire another person; we wouldn't have a place for them to put their purse," she says, laughing. The long-awaited move—just three miles down the road from Fargo, North Dakota, to West Fargo—gives the business four times the space it had before.
PLANS TO MOVE ON HOLD
This move has been on Dr. McCulley's mind for many years. In fact, she was ready to move forward once before: Before leaving for a vacation to Mexico on March 10, 2020, she told a prospective builder that she would call him when she returned to get started. But COVID-19 put a hold on this project, as it did for so many others. By February 2021, she was ready to return to the drawing board. As a solo provider, she knew it was important to add another doctor to help grow the business. "I only had two lanes, but I wanted to bring in a new provider to be acclimated before we were in the new space."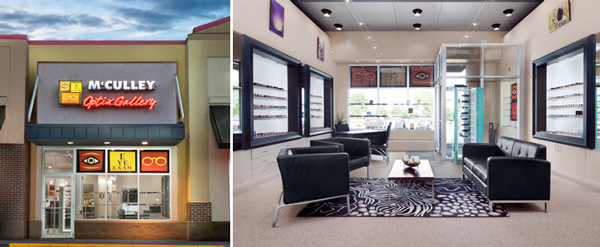 Ashley Motacek, OD, joined her in May 2021, and they split their days of the week for seeing patients. Dr. McCulley did her administrative work on a folding table in the emergency hallway on the days Dr. Motacek was working.
Dr. McCulley had weighed the options, and while she had opportunity to expand in her first location, she says that she wanted to take ownership of her space in this second half of her career. She considered existing construction, but the options were limited. The most promising was the bank next door that had closed during the pandemic, but it didn't work out.
Then her realtor connected her with someone who was interested in developing new construction on nearby land. He personally knew the owner of the land and was able to get a good deal, and Dr. McCulley became a 50/50 partner to build two 10,000 square foot buildings on the lot.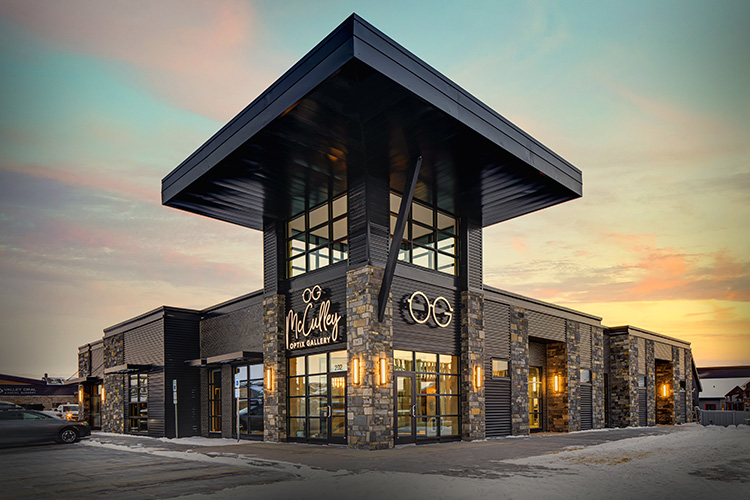 A TIMELESS DESIGN
Dr. McCulley considered the perfect amount of space for the office. Originally, she wanted just half of the new building, but in advising a team of optometric architects, she felt she needed even more space for her ideal design. They landed on 6,400 square feet, quite a leap from her previous office at 1,450 square feet.
The style of the new space is very complementary to the old office, which featured a timeless design and décor. "We carried that to our new space and kicked it up," she says of the new look, which incorporates a few pieces of artwork from the move, but the rest is new. There are so many beautiful elements from the intricate wallpaper and distinctly patterned white tiling to the original art that Dr. McCulley personally painted and the sliding barn doors on the exam lanes.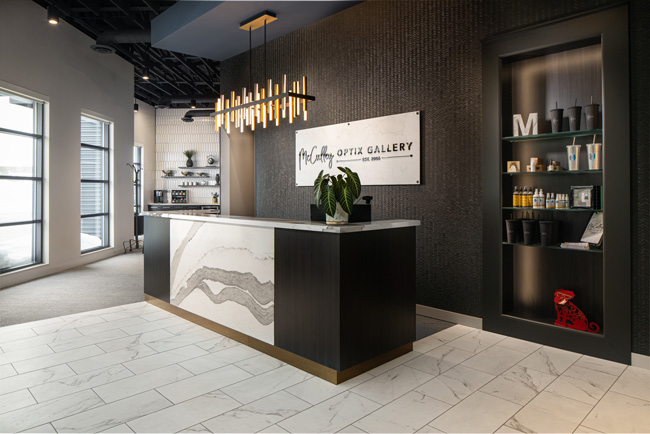 One big change for the new space was the lighting. "We only had windows near the front door before, and often we didn't know if it was snowing or sunshine, day or night," she recalls. The new clinic has big windows, letting in natural light all day, and she carefully sourced the lighting fixtures to complete the space.
There are now six exam lanes with more visibility for screens and technology, a much larger pretesting space, a tech station with lots of natural light and staff break room. "It's been a complete change of atmosphere for our techs." They also added three dispensing desks in the optical, instead of one, with a Shamir Spark 4 system at each desk.

NEW OFFICE, NEW ENERGY
Dr. McCulley says that the move has reinvigorated her passion for the business. "I feel like a kid again; it's so fun to be in the space and practice," she says. The positive reviews from patients keep rolling in. "I've heard so many 'wows.' They say it's impressive and so big."
As they settle into the new space, Dr. McCulley will turn gears to expanding their dry eye services. And she recently began offering Neurolens screenings with overwhelming success.
A skin aesthetic clinic and hair studio opened next door in January 2023. Dr. McCulley is hoping a coffee and wine bar or additional retail will be added to the second building, which is under construction now. "We hope to have really great neighbors."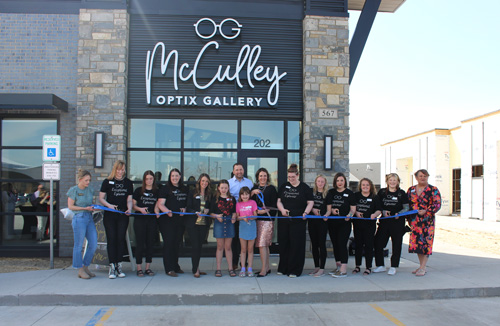 To read more design inspiration stories from WO, click here.
Have an aesthetically pleasing practice? Get featured– email us here.