Hooray, we're approaching the holidays! Following last year, Women In Optometry is looking back on our most-read practice design stories of the year.
Cold-start Practice is Worth the Wait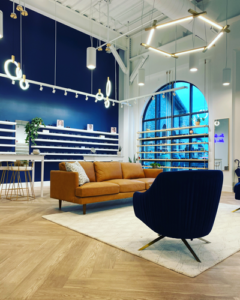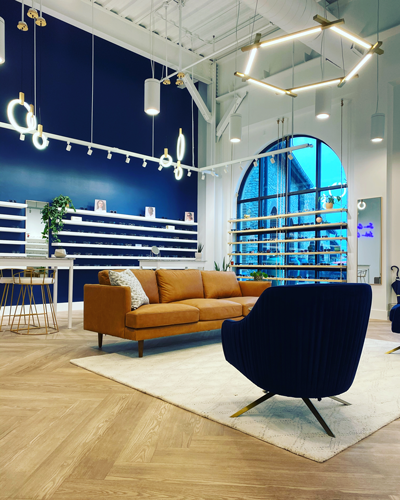 Blythe McPherson, OD, expected to have two patients on her opening week but to her surprise, she had a total of 18 patients. In addition to the practice's accessible location, EYES on Westlake draws attention with a large arch window letting in lots of natural light in the optical. Read more here.
Doctor Plunges Into the Icy Waters of Pandemic-era Cold Start Two Years After Graduation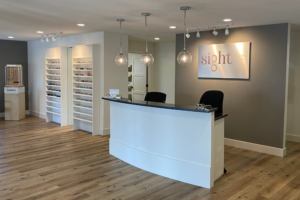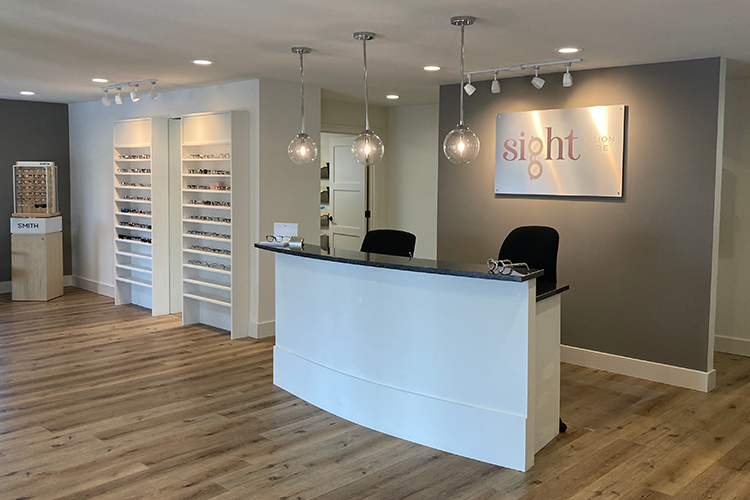 Casey Smith, OD, prefers a clean, simple and modern look and she did exactly that in her practice, Sight Vision Care. She went with white walls with some gray accents and hardwood floors. It's an inviting space for all patients. Read more here.
Setting Her Own Pace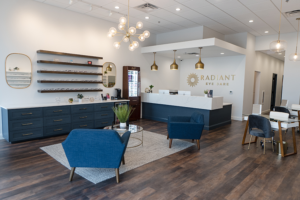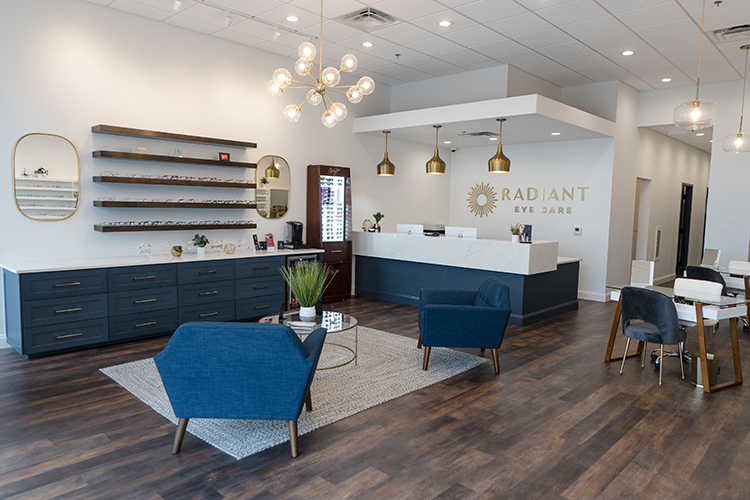 After weighing her options for approximately a year, Andrea Horne, OD, decided that ownership was the best path to focus on all the elements of practice that were important to her. She knows what it's like to have to manage a doctor's visit with children so she prioritized decorating her practice bright and family friendly. Read more here.
When Optometry Chooses You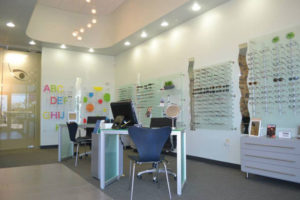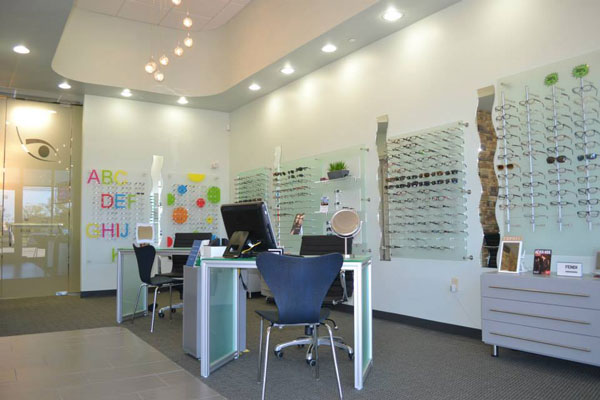 Erika Cox, OD, reached out to Lindsay Slemp, OD, who happened to be a classmate one year behind Dr. Cox at SCO, to see if she would want to open a practice together, and they haven't looked back since. They chose a lighter palette to allow the frame styles and colors to really pop in their showcased positions, and the stone wall behind the reception desk proudly displays the practice logo. Read more here.
The Brilliant Life of Dr. Olive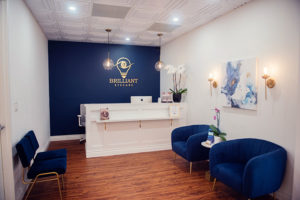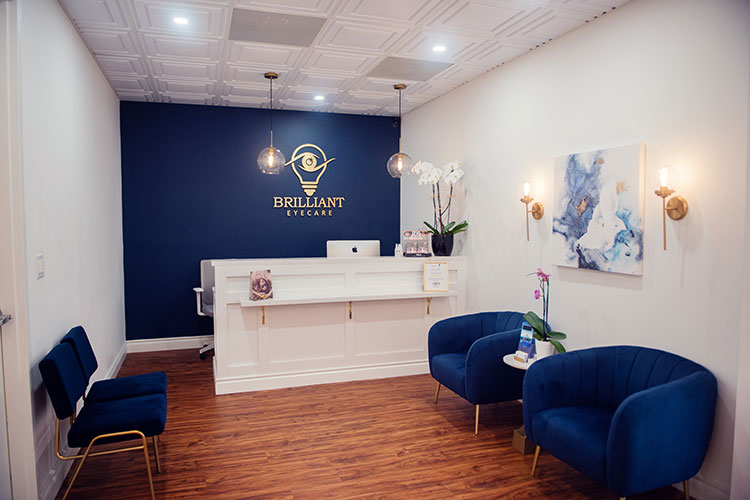 An opportunity to take over a lease gave Zuriany Olive, OD, the final push to open her own practice. Wanting the office to have a classic design with a modern twist, Dr. Olive chose velour furniture with royal blues, dark wood and navy blue and gold accents. Read more here.
Career and Office, Reclaimed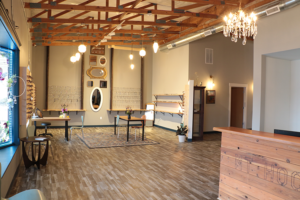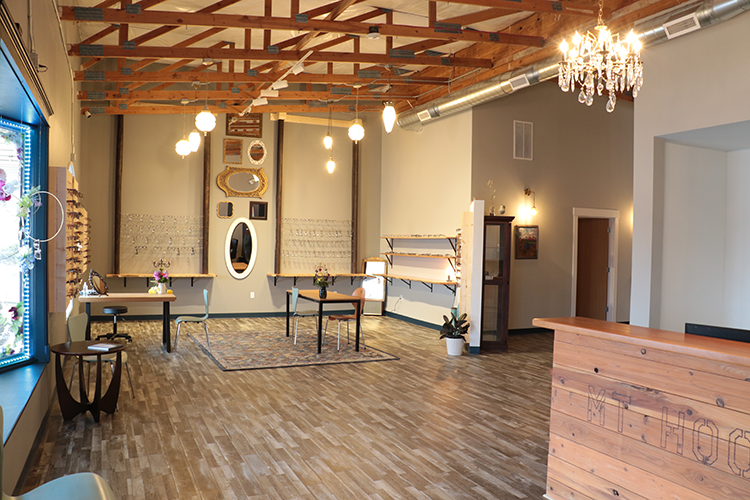 Annie Curttright, OD, MEd, took up an opportunity for practice ownership, exhausted from one-hour commutes and responsibilities as a mom. Although the raging wildfires in the Portland area delayed construction, the extra time gave Dr. Curttright the chance to carefully pull together the design. Purchasing unique pieces from Craigslist and Facebook Marketplace, she designed a warm, cabin practice. Read more here.
Tripled Office Space Size in 12 Years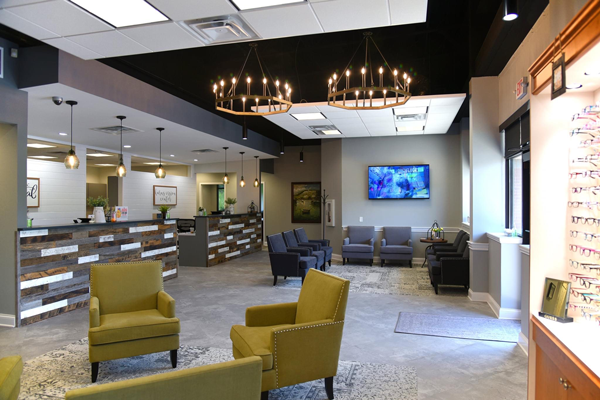 Michelle Presson, OD, and her husband Shane Presson, OD, started with a small space, which is expected for a cold-start practice, but what they didn't expect was to outgrow that space so quickly. Luckily, they were able to relocate to a 7,500-square-foot building in the same parking lot. The new look has an industrial feel, incorporating three tones of grays and white with wood details with hardwood floor vinyl and custom barn doors. Read more here.
Red, White and Dr. Blue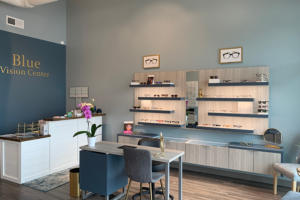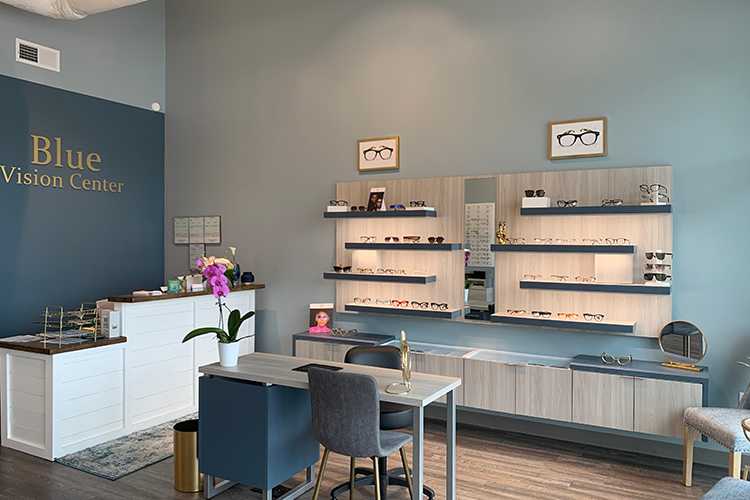 To serve is a key concept for LaTandra Blue, OD, so she chose an area that is located about 10 minutes from a more low-income area of Birmingham, Alabama, but also backs up to one of the wealthiest areas. Inspired by her last name, Blue Vision Center has blue and gray tones throughout the office with pops of silver. Read more here.
A New Chapter: Former Bookstore Finds New Life as Boutique Practice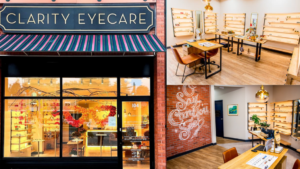 Ever since Howai (Jenny) Chan, OD, was an optometry student, she had always dreamed of opening her own private practice. Since her graduation from Nova Southeastern University College of Optometry in 2013, she reached her destination by opening Clarity Eyecare in Baltimore, Maryland. The huge display window is a great marketing tool to lure passersby and have a social media presence. Read more here.
Increasing Access to Eye Care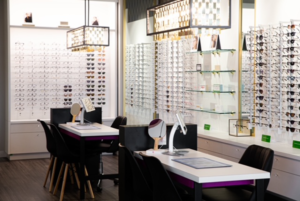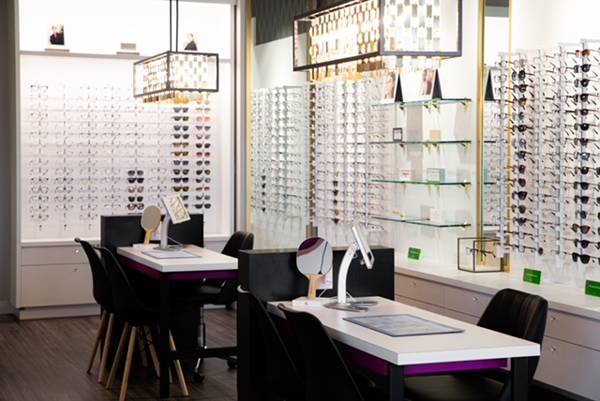 Janelle Driedger, OD, found an open space in a strip mall that has more than 40 years of history and a mix of foot and car traffic. She wanted View Pointe Vision + Style to be a representation of her personality, stylish but not so upscale that people wouldn't feel comfortable while complementing the medical side of the profession. Read more here.