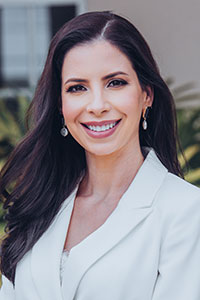 It was a "blessing in disguise" that landed Zuriany Olive, OD, in her own practice. After graduating from Nova Southeastern University College of Optometry in 2010, Dr. Olive explored all her practice venue options: corporate, high-end boutiques and clinics. In her time in corporate, an opportunity to take over a lease passed her by, giving her the push she says she needed to open her own practice. In January of 2021, Brilliant Eyecare opened its doors in Miami, Florida.
Dr. Olive's husband happened to discover the location—a two-story professional building immediately across the street from her previous corporate employer. Still, it was a pleasant surprise to Dr. Olive. "I had never noticed it before," she says. "It's a beautiful building with a dentist and endoscopy and surgery center," she says, to name a few. "It's very pretty and well kept. It was perfect."
The spacious practice is 1,450 square feet and boasts wood floors, multiple rooms and a brand new optical. After knocking down one wall to create a reception area, the rooms house an exam lane, a pretesting room, a contact lens/charting room and an edging lab/break room.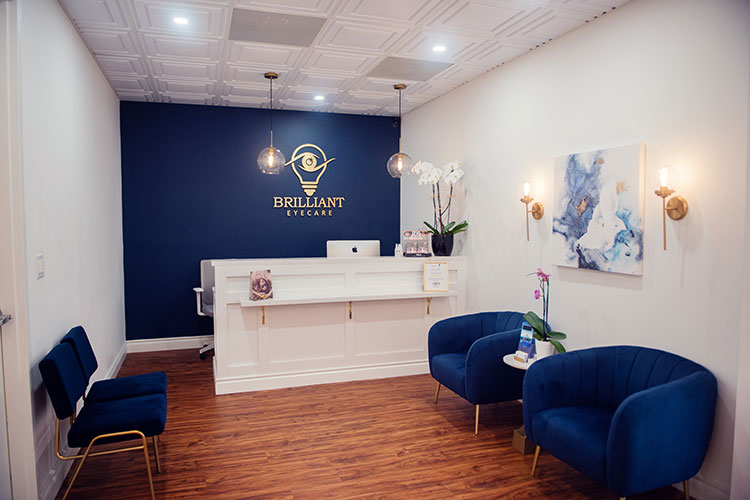 IT'S THE JOURNEY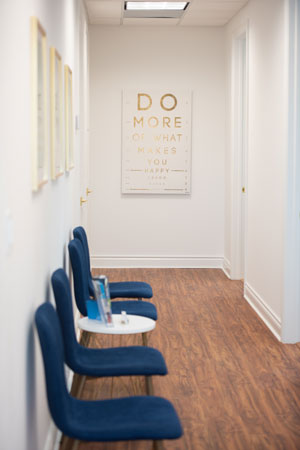 It wouldn't be a startup journey without some unexpected bumps in the road, though.
"By the end of the year, the building boom was going on and I couldn't find a general contractor. So I became my own," she says. "It was a crazy couple of months, but I learned so much."
She had plenty of support that helped her shorten the learning curve: iCare Advisors, Vision Source, and her husband and family.
iCare Advisors helped with education and advice. "I don't know how I would have done it without the consultants," she says. "They made me feel more confident with what I was doing. I still go through trial and error, but being able to contact [iCare Advisors] gives me peace of mind."
From purchasing and financing equipment to hiring staff to creating employee handbooks, Dr. Olive feels that iCare Advisors saved her so much time by pointing her in the right direction.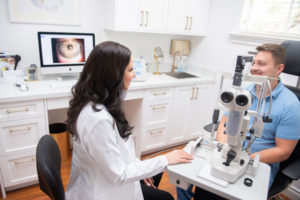 Similarly, she became a Vision Source practice before opening, allowing her to stretch her dollars and purchase high-tech equipment, such as an iCare tonometer, Topcon digital refraction lane equipment, a topography that includes meibography that she can use for dry eye services as well as myopia management and a Maestro OCT for wellness screening. "Patients love seeing what the back of their eye looks like," she says. "Equipment was one area I invested in," she says. "I want patients to have the best quality exam and quick turnaround on eyeglasses."
She also credits her family member, especially her husband who not only scouted the location but helped install the furniture and took on the load at home, in addition to his medical job. "He has sacrificed so I can do this."
SLEEK AND MODERN
Patients entering the space taken in the velour furniture, royal blues, dark wood and navy blue and gold accents. "The office is what I wanted it to be—classic with a modern twist, bright and welcoming so patients feel at home," says Dr. Olive.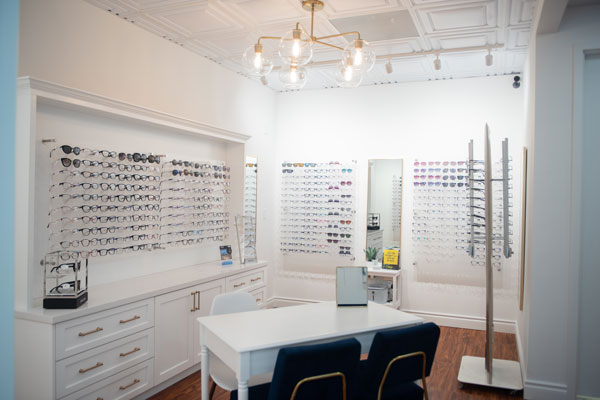 She designed a fresh, new logo to go with her new space. She went to Karina K Studios after being introduced by iCare Advisors, and connected with their idea. The new design holds the same royal blue and black and a simplistic eye in the midst of a light bulb.
"In my office, there are these globes with Edison bulbs. This 'brilliant' theme is reflected in the logo and the office look. It inspired me to have the bulb and sparkle in the eye."
Dr. Olive says that she is so grateful for her loyal patients, many of whom have followed her throughout the years and several of whom signed up for appointments three months before she opened. "Things have been going well with the practice, and I am excited for what the future holds."