It's all about the eyes in your practice, all day, every day. We're loving the creative ways that we've seen you incorporate an eye into your office logos and designs. Here are just a few of the stories we've featured where doctors have chosen to showcase the eyes.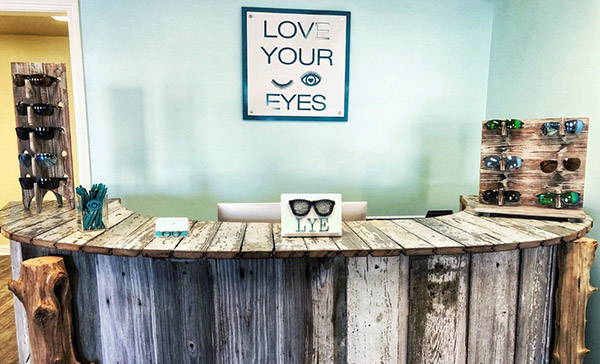 Tracy Millwood, OD, took the word right into her practice name—Love Your Eyes—which also represents her daughter's nickname, Love. Click here to read her story of her cold start in Hanceville, Alabama.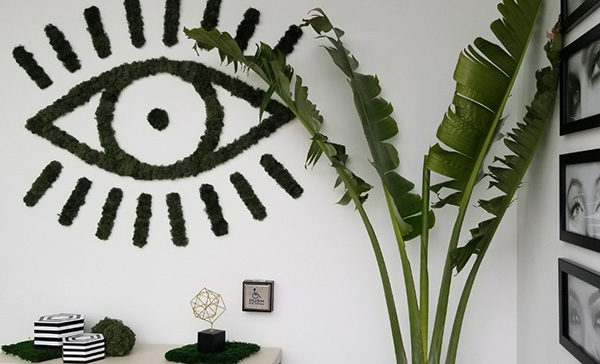 Sareya Khatkur, OD, uses an eye illustration in her logo, and she tapped into her artistic talents to place it in many unique ways throughout the office space. Click here to check out the use of the logo in pop-art walls and the eye-popping moss art display in her Brantford, Ontario, practice.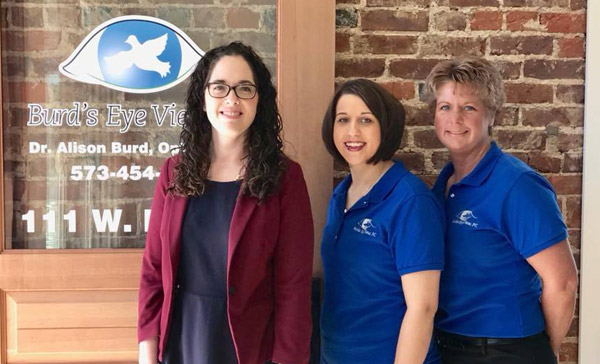 Allison Burd, OD, opened Burd's Eye View in an old-fashioned storefront building in downtown Farmington, Missouri. We love how the name and logo have become intertwined. Click here to read her story of building up this business.
You can't miss the All Eyes On Me mural at Cedar Park Vision in Cedar Park, Texas. That was intentional, says Kim Wampler, OD. Her goal was to bring some of the artsy culture from nearby Austin to her community. Click here to read more about the mural painting.
At Greenwich Eye Care, Inna Lazar, OD, focuses just on eye health but can send patients to the optical next door for their eyewear. Click here to read more about her practice in Greenwich, Connecticut.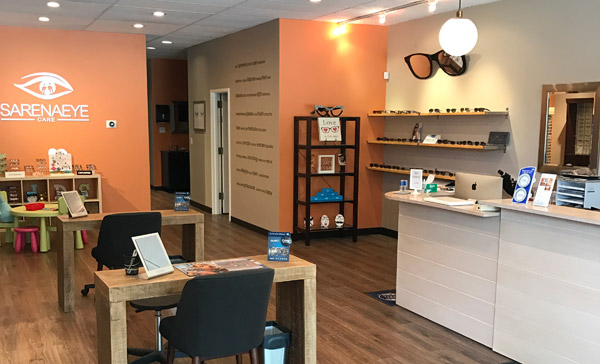 When Lydia Liu, OD, took over Sarena Optical in Park Ridge, Illinois, and transformed it into Sarena Eye Care, she incorporated an eye and her patients into the newly branded logo. Click here to read more.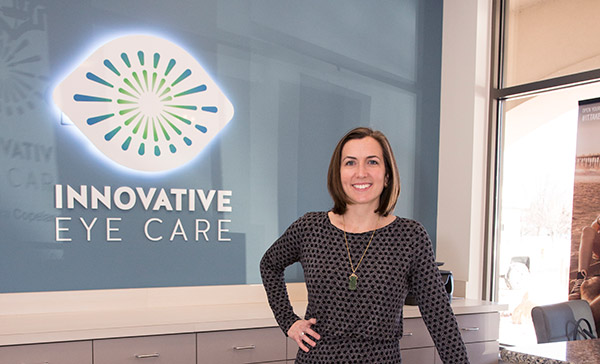 We keep coming back to revisit the way that Alexandra Copeland, OD, of Kalamazoo, Michigan, is displaying her stunning logo in her practice. Click here to check it out and read her story.
Drop us an email today to show us how you are bringing the eyes to life in your practice.