Sarah Jerome, OD, opened Look + See Eye Care in 2004 with 1,400 square feet of office space. From its cold start, the practice outgrew its original home and moved in 2011 to a new location, a commercial condo within a residential building. This location is on historic Main Street near downtown Minneapolis, and the new office gave Dr. Jerome 2,500 square feet to work with in creating a beautiful, modern design for her space.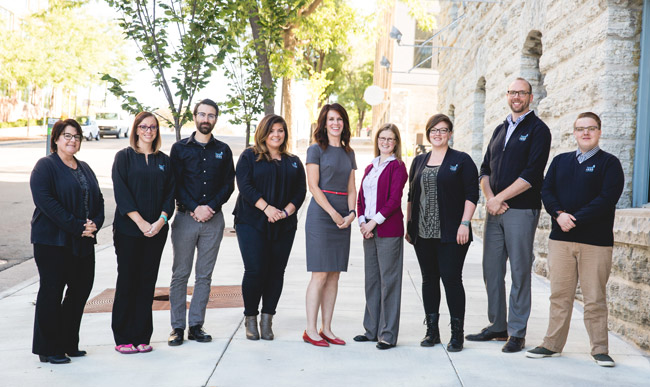 The dog wash business adjacent to the Dr. Jerome's office occupied the remaining 1,450 square feet of the commercial space in the building until it moved in early 2015. "We were offered the opportunity to buy that space and did so, resulting in our new expansion and renovation," Dr. Jerome says. It was a total overhaul, she says. "We renovated almost our entire office to make the best use of the additional space." Only two exam rooms and the break room remained where they were, but even those spaces got new paint, carpet and countertops.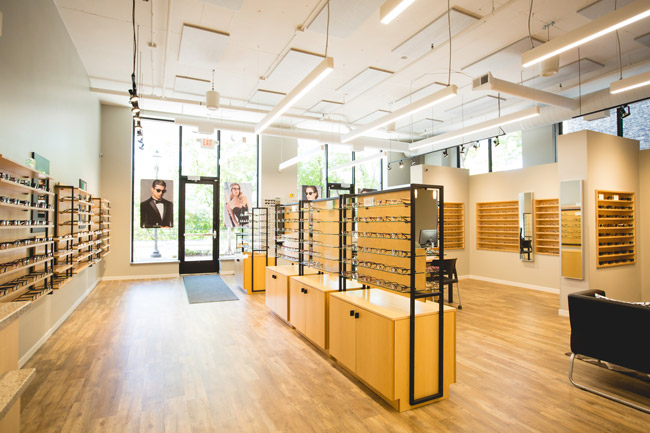 Dr. Jerome says that the primary goal was to add more space to all parts of the office. "We had two doctors working out of three exam rooms in the old space, and a nice optical that held about 600 frames," she says. Now the optical has doubled in size and it displays more than 1,000 frames. "We've added new collections and a wider variety of price points."
Dr. Jerome also added three additional exam lanes, "allowing us to be more efficient with patient care. We had our insurance person working in the same room as our visual field equipment. Now, both have their own space." They also found a spot to carry over the kids' play area, which had been a favorite spot for young patients visiting the office.
Construction began in November 2015 with a projected timeline of 12 weeks. The total process ended up taking seven months—as construction time each day was limited due to being on the ground level of a residential building. In addition, the project manager was diagnosed with leukemia about six weeks into the project, and then the site supervisor, whose planned retirement was supposed to coincide with completion of our project, retired in the middle because the project was so delayed.
Despite the delays, Dr. Jerome is extremely pleased with the completed project. "We were extremely grateful when the job was finished in late June," she says.
Patients are definitely taking notice of the expanded, new office space. "Like others who've been through a remodel, we get almost daily feedback about how much our patients love the space," Dr. Jerome says. "Occasionally, we still get someone popping in looking to get their puppy groomed, but even a few of these people have become customers or patients!"
Click here to read our original office design story with Dr. Jerome and to see what her space looked like before the expansion and makeover.