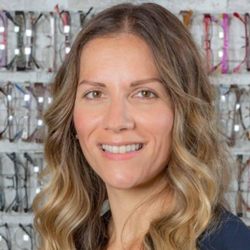 Johannie Leclerc, OD, of Lunettes Depot in Montreal, Canada, recently aided the company in opening another location—their third project together. Of course, the pandemic slowed down some of the building processes, although in this case it was beneficial. "We were supposed to open at the end of March," says Dr. Leclerc. "We had two weeks to finish the renovation." Rather than rush to the finish line, the pandemic allowed her more time to get things just so for this new site in Blainville, a Montreal suburb.
"When we opened, we were more ready." Preparations were made, masks were ordered, PPE was supplied and a plan was in place for staff and patient protocols. In working on the design of the space—prior to COVID-19, Dr. Leclerc decided she wanted sinks in every room: the exam lanes, the contact lens area and the lab. That turned out to be a benefit when the importance of handwashing hygiene became even more emphasized.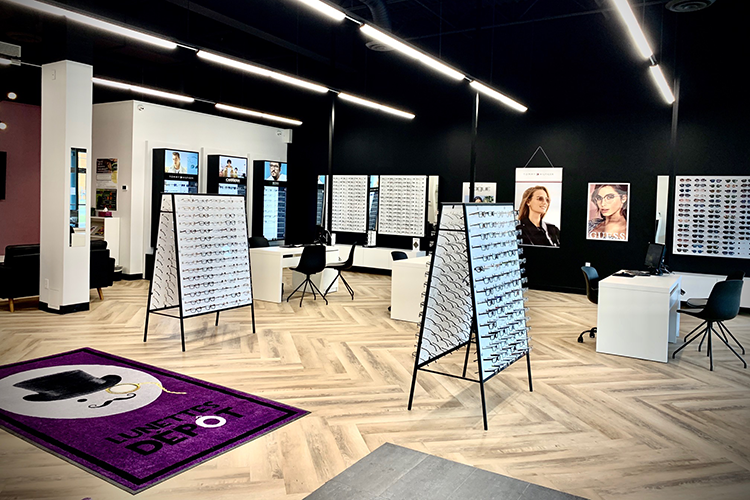 Unlike practices that were already open and had overhead, the limbo this location found itself in was a benefit. The landlord renegotiated, allowing the practice to start paying rent in June rather than in April as originally planned. Since the full staff had not yet been hired, there were lower overhead expenses for this practice, too.
In the time since the Lunette Depot locations have been able to reopen, the new location has proven to be very useful. While the other 14 locations were trying to meet the pent-up demand of patients rushing to reschedule when they reopened, the new location could fit the overflow in. "They call us and we can get them in very quickly," she says. "We're very busy for a new clinic."
TRYING SOMETHING NEW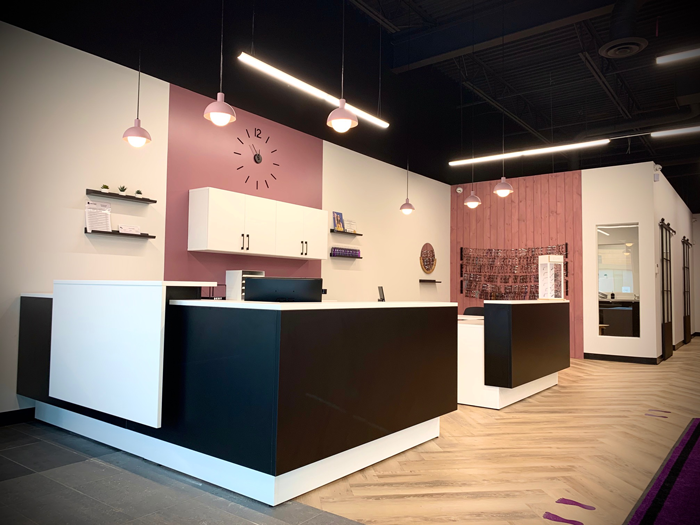 Dr. Leclerc says that the Blainville location is called a Lunettes Depot Signature, a location that offers more fashion brand names that the more traditional value brands their patients expect from other locations. "It's not luxury frames, but it's classy," she says. "We don't want people to feel like they're paying for our high rent, or feel like they cannot afford to shop here. We want to offer good quality eyeglasses at the best price."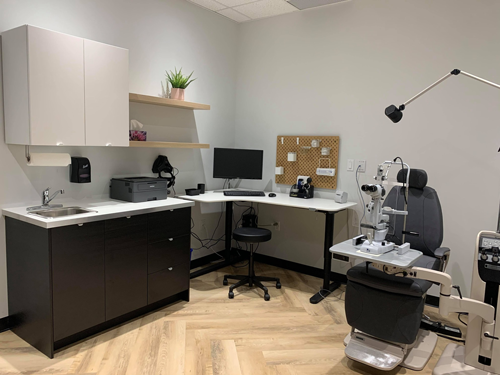 For design, she turned to the signature purple plus an open, minimalistic, Scandanavian-inspired vibe. Due to the clinic's spacious nature, the staff is able to offer ample, spread out seating where they can direct patients to sit in a socially distant manner.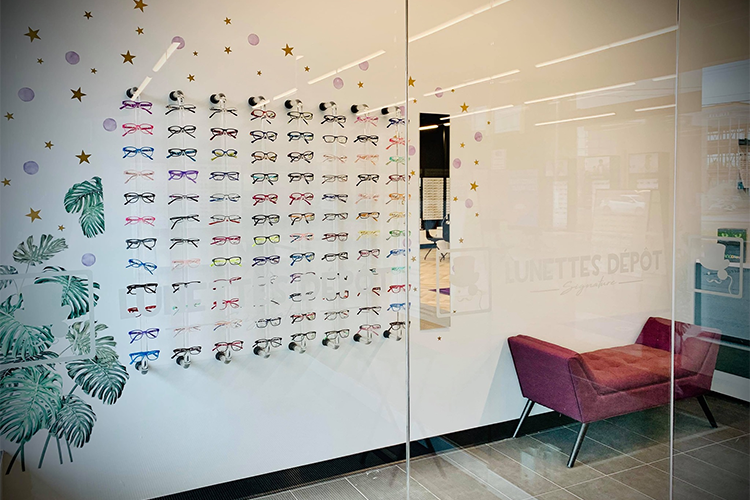 A COMMITMENT TO QUALITY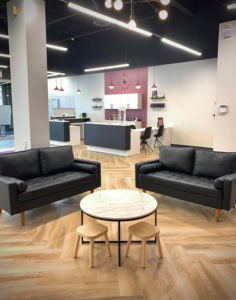 The Lunettes Depot mission—to make a fundamental need accessible to all—drives her. The company invests in instrumentation that allows the doctors to provide excellent care affordably. And for those who cannot afford care, Lunettes Depot has a system for providing no-cost eyewear to those on social assistance and students aged 18 and over. Indeed, on average, each of the 15 branches gives one free pair of eyewear per day to a student in this age range.
Dr. Leclerc has found a happy home at Lunette's Depot. On top of providing affordable, comprehensive eye care, the company also practices philanthropy, providing glasses to underserved patients.