When life gave Myria Reese, OD, lemons, she got to work making lemonade. During the summer of 2020, she received a one-month notice that her corporate contract was ending, and she had to make some tough decisions.
"I wasn't sure what I was going to do," she says. "I didn't want to abandon my patients—I had been seeing many of them for eight years." She finally decided she wanted to open her own practice, an idea that was pushed to the top of the priority list. After getting several recommendations to look in the Fairfield community near her home in Cypress, Texas, she found an empty location. She worked with a broker a colleague recommended, secured the location, and began a renovation.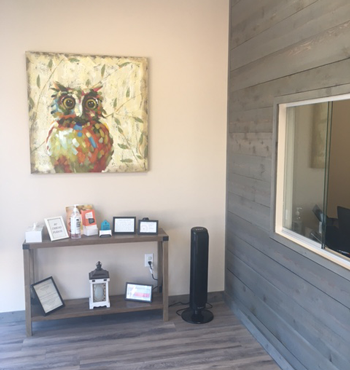 The two-month renovation process was productive. "We worked every day on something," says Dr. Reese. Looking back, Dr. Reese is happy with the decision not to have pursued fill-in work when her contract ended. "I'm not sure I could have worked and done all this," she says. "It was a lot of work." Since the space was previously an insurance company, there wasn't much wall demolition to be done. "Mostly we painted, purchased desks, installed sinks, laid new flooring and decorated; it wasn't so bad."
STAYING CONNECTED TO PATIENTS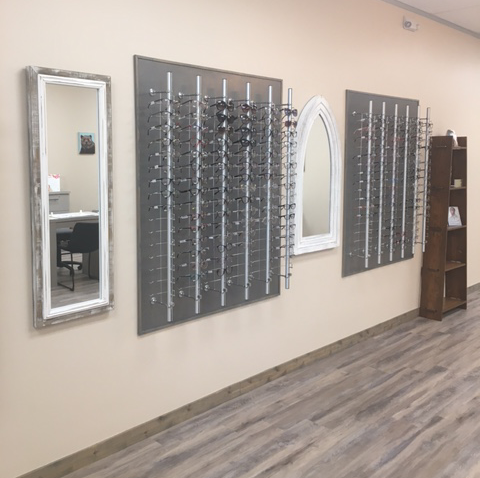 With her business already incorporated and practice name—Distinct Eyecare—already established, she was able to keep her website URL and phone number the same. She encourages all ODs who are able to establish their own corporate identity to do so.
It was critical in keeping her prior patient base. Dr. Reese was tasked with equipping her exam lane, since the corporate equipment provided at her previous contract had to remain there. However, the Crystal Practice Management system was hers. "Keeping my patient records, same phone number, and website helped me maintain my patient base and keep taking care of them," she says. Currently, Dr. Reese has one active exam lane, but a second one is built out and ready to equip when she feels the practice is busy enough.
TRANSITIONING
While Dr. Reese has great experience in patient care and, now, the practitioner side of the business, she was less confident when it came to running an optical. "I joined Vision Trends buying group, and they gave me information on frame vendors and helped me strategize with opening and getting in touch with vendors."
While she hired a new optician, she was able to keep her staff, as her mother and her cousin both work for her. "My family has been a great support."
A HOMEY FEEL
Dr. Reese went with a rustic theme for the interior of her practice. "My brand is very welcoming," she says. ["I want patients to] feel like they're at home." In the front of the office, patients are greeted by a repurposed barn wood reception with a sliding window (a pro of building in the time of COVID-19.)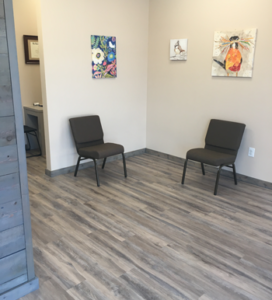 "One whole wall is repurposed wood, and we added gray vinyl wood-like floors," she says. "It's nice." Her walls are adorned with canvas paintings of birds, cows and other animals.
While Dr. Reese and her staff have only been opened since early October of this year, she is grateful for how everything has turned out. "Despite everything 2020 has brought, it feels like a good time to take this step," she says. "It ended up being a blessing."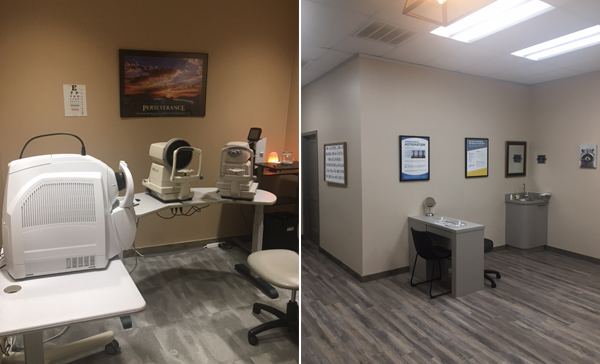 To check out other WO practice design stories, click here.